Veterans
At Raytheon, we have tremendous respect for military service. Our customers are the men and women defending our nation, and many of our employees also serve in the Reserves, National Guard or are veterans themselves. As a premier supplier of technologies to the U.S. military and our allies, we know and value the strategic and tactical talents that only veterans can offer.
If you're ready for support in bringing your battlefield skills to the private sector – and making a successful transition into the civilian workforce – explore a career with Raytheon. Opportunities exist in many disciplines throughout our company, including:
Engineering
Aerospace
Electrical
Field
Hardware
Mechanical
Optical
Quality Assurance
Software
Systems
Test
Business
Business Development
Communications
Contracts
Finance
Information Technology
Human Resources
Intelligence Analysis
Legal
Logistics
Program Management
Supply Chain
We're especially proud of our Operation Phoenix Program, which provides opportunities for transitioning military personnel who were severely wounded, injured and/or ill during combat operations in the global war on terror (on or after September 11, 2001).
Specific criteria consistent with military, government and VA definitions must be met. Raytheon also gives consideration to Wounded Warrior spouses and caregivers who have needed to take on the role of primary wage-earner for the immediate family.
Looking for a job now? Search our openings and apply to the positions that interest you.
Not ready to submit to a job? Drop off your resume here and it will be flagged for our military recruiters.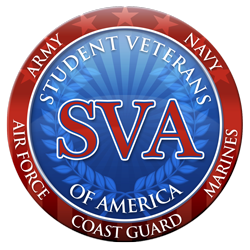 Featured Videos
Related Content
Salute Our Troops

At Raytheon, we embrace our responsibility to give back to the brave men and women who have served our country. Learn more about programs we support throughout the year for veterans and those who serve. Learn More

Success After Service

Veterans transitioning into civilian life face unique challenges, but possess unique skills to conquer them. Knowing what to expect and putting yourself on the right path are critical to finding success after service. Learn More

From Combat Boots to Business Suits

The Student Veterans of America provides military veterans with the resources, support and advocacy needed to succeed in higher education and following graduation. Raytheon has partnered with the organization as part of the company's $10 million, multi-year commitment to support members of the military, veterans and their families. Learn More
Upcoming Events
George Mason STEM Career Fair Day - Spring 2019
Time: 11:00 am ET - 4:00 pm ET Address: Johnson Center - Dewberry Hall 4477 Aquia Creek Lane Fairfax, Virginia 22030 Type: Campus Career Fair
CANCELLED MSU Spring 2019 Next Day Campus Screens
Time: 8:00 am ET - 1:00 pm ET Address: MSU Breslin Center 534 Birch Rd, East Lansing, Michigan 48824 Type: Campus Screens
UTSA Campus Screens - Spring 2019
Time: 8:30 am CT - 11:30 am CT Address: UTSA Career Center 1 UTSA Circle San Antonio, Texas 78249 Type: Campus Screens
SAS Contracts
Time: 10:00 am PT - 12:00 pm PT Address: , Type: Professional Career Fair
Register
Raytheon Open House Hiring Event - Texas
Time: 3:00 pm CT - 7:00 pm CT Address: Richardson Civic Center 411 W Arapaho Rd Suite 102 Richardson, Texas 75080 Type: Professional Open House
Register
ASU- Engineering Next Day Screens (Spring 2019)
Time: 8:30 am MT - 4:30 pm MT Address: Ira A. Fulton Schools of Engineering Sun Devil Fitness Complex (SDFCT) 500 E. Apache Blvd. Tempe, Arizona 85281 Type: Campus Screens