Principal Multi-Dis Engr
Wyton, United Kingdom
Overview
Cyber crime and threats are evolving across the globe. Raytheon is developing cutting-edge solutions to defeat these threats – and our software engineers are at the heart of our vital work.
We use an Agile/Scrum methodology and you'll be involved in the full software development lifecycle. The technologies we have at our disposal are second to none, so you can also expect exposure to AWS, Java, Cucumber and everything in between.
You'll be part of a growing, high-performing and truly agile team of specialist developers, testers and analysts drawn from diverse and interesting backgrounds. Working collaboratively and in conjunction with our partner organisations, you'll help to design, develop and maintain critical cyber applications and systems for government, law enforcement and commercial customers.
We strive to make software excellence the standard. So we'll also look to you to develop and share best software engineering practice, continually improve our coding capabilities, and design and develop new product functionality from an Agile perspective.
Career & Development Opportunities

Full-time
Entry, Mid, Senior
Responsibilities
Job Title: 3rd Line Lead Multi-Disciplined Support EngineerLocation: Huntingdon, CambridgeshireSummary of Role
Raytheon UK is looking for a dynamic, experienced and high performing senior and experienced Multi-Disciplined System Admin to Lead the 3rd Line Support Team within Service Operations. Raytheon along with other similar successful high performing organisations is executing highly collaborative and complex programmes and delivering specialist services. These services require collaborative working and strong leadership to resolve issues by working jointly with the customer across multiple sites and business areas.
Reporting to the Service Operations Technical Lead the role will have responsibility for technical delivery of the ASG services. The successful candidate will be responsible for managing and leading the team of 3rd Line administrators supporting a number of Geospatial Information Systems (GIS) as part of the on-site service delivery team. This will include managing/applying changes, updates, test and acceptance, integration skills, tooling, processes and techniques to maintain multiple complex services. It is expected that the successful candidate will have extensive system and network admin experience and a detailed knowledge of this bespoke environment. This is a complex and challenging role that will be highly rewarding, with extensive communication and interfacing requirements.
There will be an expectation that travel between Customer sites will be required for this role.
Main Duties
Interact with Service Desk for the assignment, receipt, logging, validation, tracking and resolution of relevant incidents and service requests.
Manage/investigate, resolve and close Tier 3 technical hardware and software issues, liaising and co-operating with configuration management and other parts of the team as required, and advising users on appropriate action.
Manage the lifecycle of your teams incidents and requests, prioritising incident responses and request fulfilment to ensure that all services are delivered in accordance with contractually agreed service levels and performance indicators.
Provide regular progress and resolution feedback to users.
Attend the daily Operations stand up and report on issues in your respective area.
Manage your teams professional development and carry out annual appraisals for each team member.
Ensure regular checks of system monitoring software is performed and that redirection of alert notifications to relevant Tier 4 (4th Line) support personnel is carried out.
Identify situations requiring urgent attention and escalate via appropriate channels.
Providing Hardware maintenance and IT Support for the:

Infrastructure components, i.e. the servers, workstations, storage and networks.
Integration of the COTS software applications.
Management of the security requirements through Active Directory policies, security software and writing System Operating Instructions.

Implement the physical detailed design by building Servers, Windows workstations, configuring storage, network switches, installing COTS applications.
Maintaining Systems Lock downs of the system using GAP and SCM generated Active Directory Group Policy Object (GPOs).
Preparing and executing test scripts for the physical hardware.
Analyse and resolve system hardware defects
Provide support to remote sites and RE (Geo)
Participate in the 7-7 on call system as required.
Candidate RequirementsEssential
Experience in managing cross-site teams of Engineers.
Solid grounding in the systems engineering lifecycle preferably with experience on large complex secure systems.
A knowledge and understanding of ITIL functions, principles and processes and capable of carrying out best practices against that.
Proven track record in the maintenance of complex IT systems.
Recent practical experience of successfully integrating COTS products.
Knowledge of the integration of computer hardware including networking in a secure environment.
Experience of the installation and configuration of Windows server software and Windows workstations.
Expertise in the integration and configuration of COTS software to meet defined system requirements. e.g. Sophos, LogRhythmn, Lumension Device Control, What's Up, MS Exchange, MS Office, ESRI ArcGIS, ERDAS Imagine, BAE SOCET SET, Photoshop, Oracle, SQL Server, etc.
Expertise in NetApp SAN and NAS management, administration and maintenance.
Strong knowledge of using Active Directory and Group Policy Objects to define security requirements.
Strong Windows system administration experience, covering Windows 7, 10 and Server 2008, 2012, 2016, 2019.
Horizon 7 with VDI experience.
Strong VMware virtualisation experience.
Strong scripting capabilities using Powershell and/or VB.
Experience of integrating engineering components from a subcontractor.
Experienced implementing hardware integration projects.
Problem analysis and resolution in a secure environment.
Excellent verbal and written communication skills.
Willingness to work out of hours on occasion.
Current SC clearance. willing and able to obtain the highest level of UK Security Clearances and not dual nationality.
Desirable
Microsoft certification.
Experience of Ansible
Knowledge of or experience in DevOps.
CISCO Certification.
VMware Certification.
VMware NSX-T experience.
A working knowledge of government IT Security environments and requirements including MoD JSPs (440 and 480), Safety and ILS practices and policies.
Knowledge/experience of GIS and image processing application software.
Knowledge of using Microsoft Security Compliance Manager 2.5 and GAP.
Knowledge and experience in planning, designing and implementing system transition to include writing scripts and instructions, sequencing tasks, rehearsing and validating plans.
Data Migration experience
Current DV clearance
Personal Characteristics
A team player, co-operative and positive.
Methodical, with attention to detail.
A Finisher – who delivers what he commits to do, resilient in the face of difficulty.
Energy and Drive.
Personal and professional integrity.
Staying Power. maintains personal motivation over the long haul.
159127
Relocation Eligible
Yes
Clearance Type
SC - Current
Expertise
Computer Engineering
Computer Science
Computer/Management Information Systems
Cyber Jobs
Data Networking
Information and Knowledge Systems
Type Of Job
Full Time
Work Location
United Kingdom - Wyton
Apply
Success Profile
You'll be highly motivated, demanding of yourself and others around you, and dedicated to achieving great things – for yourself, for Raytheon and for our customers.
The following characteristics will enable you to thrive as a software engineer in our unique environment:
An interest in technology
Curiosity
A passion for innovation
The ability to work in a close team
Flexibility
Please note: you must be willing and eligible to gain government security clearance. We will support you to do this.
Quote
You get a real sense of satisfaction seeing something you've contributed to, been invested in and helped deliver. It's a positive place to be.

Rewards
Pension

Contributory pension scheme (up to 10.5% company contribution).

Work / Life Balance

37-hour week, with an early finish on Fridays (subject to job requirements) – flexible working may be considered depending on your role.

Career Development

At Raytheon, we foster an inclusive culture of professional development. We support a variety of developmental opportunities including: Mentoring programs, Skills Development, Leadership Development, Rotational job assignments, and Continuous Improvement, all of which contribute to advancement of our employee's capabilities.

Paid Time Off

25 days' holiday plus statutory public holidays and an enhanced sick pay scheme.

Life Insurance

Life insurance – six times your salary

Family Friendly

Enhanced family-friendly policies, including maternity and shared parental leave.
Explore job location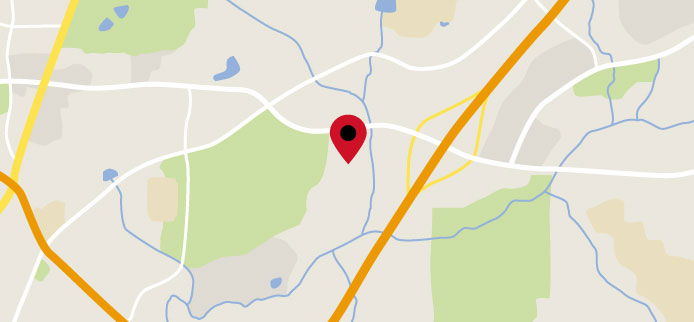 Explore nearby restaurants, airports, gyms, banks, and more. View the map to see more information.
View Map