ILS/Training & Service Catalogue Manager
Apply
Requisition ID 158996BR
Date updated 03/13/2020
ILS/Training & Service Catalogue ManagerLocation: Huntingdon, CambridgeshireSummary of Role
Raytheon UK is looking for a dynamic, experienced and versatile individual who can cover a number of areas within Service Design. Raytheon along with other similar successful high performing organisations is executing highly collaborative and complex programmes and delivering specialist services. These services require collaborative working and strong leadership to resolve issues by working jointly with the customer across multiple sites and business areas.
Reporting to the Head of Service Design the role will have responsibility for Integrated Logistical Support (ILS), Training and Service Catalogue Management to support a MOD programme. The successful candidate will be responsible for managing and leading all ILS activities for incoming products and services, training requirements for any of these newly introduced products or services and overall management of the Service Catalogue. It is expected that the successful candidate will have past ILS, training and/or Service Catalogue experience, ideally within a Defence environment. This is a challenging role that will be highly rewarding, with extensive communication and interfacing requirements.
There will be an expectation that travel between Customer sites will be required for this role.
Main Duties
Successfully influence the product/service design to enhance in-service supportability.
Working with the Service Architect to design and develop the support solution across multiple sites

and systems.

Evolve 'Design for Supportability Requirements' and ensure the product/service design is compliant with them.
Take responsibility for the implementation of contractual ILS requirements through all phases of the project life cycle.
Carry out sensitivity studies of potential support solutions addressing operational use, maintenance policy and through-life costs across the project life cycle.
Deliver the Maintenance Plan, and the associated logistics spares recommendations for the product/service.
Attend Customer Programme, Design and ILS Reviews. to ensure ILS project drivers are fully understood, considered, and the impacts of any associated risks are reduced.
Support to Programme Management by producing ILS engineering plans, Basis of Estimates, Key Performance Targets and Statements of Work.
Produce, manage and maintain a training needs analysis.
Understand the technical aspects of Service Design, Service Operations and Service Transition to be able to understand each areas training needs.

Implement training and development plans on a team by team basis.

Prepare and present a training needs Business case

Manage ,

maintain and add new services to

the Service Catalogue.
Ensure that catalogue entries are valid and provide Business value.

Responsible for on-boarding new catalogue entries

including customer/user interaction
Assist with the development of new catalogue services that could be offered.
Assist with costing new services.
Candidate RequirementsEssential
Experience in performing ILS tasks within a large complex IT Programme.
Experience in moving from ILS into ITIL and Service Transition.
Solid grounding in the systems engineering lifecycle preferably with experience on large complex secure systems.
A strong knowledge and understanding of ITIL functions, principles and processes and capable of carrying out best practices against that.
Experience in managing and producing training needs analysis.
Experience in implementing and managing a Service Catalogue.
A working knowledge of government IT Security environments and requirements including MoD JSPs (440 and 480), Safety and ILS practices and policies.
Knowledge of JSP882 and the Defence Logistics Framework (DLF) and how that relates to ITIL.
ITIL Foundation
Excellent verbal and written communication skills.
Willingness to work out of hours on occasion.
Current SC clearance. willing and able to obtain the highest level of UK Security Clearances and not dual nationality.
Desirable
ITIL Expert Certified.
Experience of Service Desk Plus.
Knowledge of or experience in DevOps.
Knowledge/experience of GIS and image processing application software.
Knowledge and experience in planning, designing and implementing system transitions.
Current DV clearance.
Personal Characteristics
A team player, co-operative and positive.
Methodical, with attention to detail.
A Finisher – who delivers what he commits to do, resilient in the face of difficulty.
Energy and Drive.
Personal and professional integrity.
Staying Power. maintains personal motivation over the long haul.
158996
Relocation Eligible
Yes
Clearance Type
SC - Current
Expertise
Computer Engineering
Computer Science
Computer/Management Information Systems
Configuration Management
General Engineering
Logistics Engineering
Training & Development
Type Of Job
Full Time
Work Location
United Kingdom - Wyton
Apply
Explore job location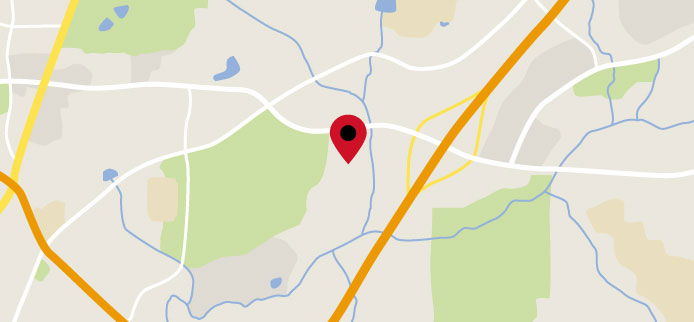 Explore nearby restaurants, airports, gyms, banks, and more. View the map to see more information.
View Map
Upcoming Events
WIT Virtual Co-Op + Career Fair Spring 2020
Time: 3:00 pm ET - 6:00 pm ET Address: Wentworth Institute of Technology 115 Ward Street Tansey Gym Boston , Massachusetts 02120 Type: Campus Career Fair
Raytheon Systems Engineering Virtual Event
Time: 3:00 pm ET - 7:00 pm ET Address: , Type: Professional Career Fair
Register
MIT Virtual Career Fair Spring 2020
Time: 9:00 am ET - 5:00 pm ET Address: MIT Fall Career Fair 2019 350 Brookline St Building WW15 Cambridge, Massachusetts 02139 Type: Campus Career Fair
SWE Virtual Fair
Time: 1:00 pm ET - 4:00 pm ET Address: , Type: Professional Career Fair
Register
Fort Gordon Annual Veterans Job Fair
Time: 10:00 am ET - 2:00 pm ET Address: Fort Gordon Chamberlain Ave & 9th Street Augusta, Georgia Type: Professional Career Fair
Cleared Careers Hiring Event - Aurora, CO
Time: 3:00 pm MT - 6:00 pm MT Address: Radisson 3155 S Vaughn Way Aurora, Colorado 80014 Type: Professional Career Fair