3rd Line Systems Administrator
Apply
Requisition ID 154237BR
Date updated 01/14/2020
Job Title: 3rd Line Systems AdministratorReq ID: 154237BRLocation: Wyton Summary of Role
Raytheon UK is looking for an experienced and high performing Senior System Administrator to work within the Service Operations team on the Allied System for Geospatial Intelligence (ASG) programme within the Command & Control, Space and Intelligence (CSI) business area.
Reporting to the Service Operations Lead the role will have responsibility for technical delivery of services. The successful candidate will be responsible for administering a number of Geospatial Information Systems (GIS) as part of the on-site service delivery team. This will include applying changes, updates, test and acceptance, integration skills, tooling, processes and techniques to maintain multiple complex services. It is expected that the successful candidate will have extensive system admin experience and a detailed knowledge of this bespoke environment. This is a complex and challenging role that will be highly rewarding, with extensive communication and interfacing requirements.
Raytheon along with other similar successful high performing organisations is executing highly collaborative and complex programmes and delivering specialist services. These services require collaborative working and strong leadership to resolve issues by working jointly with the customer across multiple sites and business areas.
Main Duties
Key Responsibilities of this role will include:
To provide the lead technical role for specific system changes, resolving service incidents and problems, applying diagnostic, maintenance and configuration control attributes to bring about a resolution
Act as a subject matter expert for the specified Systems and Services
System monitoring and performance reporting
Maintenance of storage subsystems
Maintenance of system configuration files
Installation of OS and COTS software patches/upgrades
Implement routine archive, backup and disaster recovery policy
Maintenance and deployment of system image profiles
Technical problem investigation, rectification, data collection and problem resolution (4th Line Supt)
Generation and resolution of Discrepancy Reports
Providing technical assistance to project teams
Monitor Calibration
Vendor liaison, bug fix, technical reporting, technical risk mitigation
Installation and deployment of Rapid Delivery updates. Using bespoke deployment technologies
Maintain links to 1st , 2nd , and 4th line, transition and change teams to enable service improvement
Perform On-Call duties as required to maintain service availability levels
Key Technical Responsibilities will be:
Application Software support:
Application upgrades / updates
Application troubleshooting
Data management
Security patching
Site-driven configuration changes
CONOPS changes
Troubleshooting across system boundaries
SME (with expertise on exploitation systems)
Experience with site operations
SME on existing architecture/interfaces/data flows
Scheduling/downtime coordination
Transition planning and support to ISS KPIs
Site security requirements/procedures
Strong working relationship with key players/stakeholders
Attend site briefings / Technical Engineering Meetings
Programme engineering support
Experience in all phases of system design life cycle
Providing product documentation / CONOPS / other documentation as required
Troubleshooting product problems / generate fixes & workarounds
Supporting design/testing/delivery
Working knowledge and experience in data migration and transition planning
Security patches/updates/lockdowns
Candidate RequirementsEssential
In-depth knowledge of Enterprise architecture, systems and associated support processes
Proven and comprehensive track record in systems administration and database management
Broad and in-depth understanding of IT architectures
Detailed understanding of software/systems engineering principles
Certified Windows (UNIX) system administrator/engineer
At least 5 years system administration experience
In depth knowledge of Powershell scripting, especially in automating administrative tasks
Good understating of RDBMS and SQL.
Willingness to be part of an On-call rota to provide support upon request outside of normal working hours
Flexible with working evenings and weekends upon request outside of the On-call requirements
Experience of leading Service Delivery in complex environments
Experience of managing multi-disciplined teams and of dealing with UK MoD and other Government departments would be an advantage
Current holder of or eligibility to obtain MoD Developed Vetting (DV) security clearance
Desirable
Extensive knowledge of GIS systems and software
Familiarity with ASG secure system environments and MoD & Government security standards
Experience of working in secure IT systems environment
Network administration experience
Providing technical support to IT projects
Knowledge of MOD Practices and Procedures
Specialist GIS principles and supporting technology
154237
Business Unit Profile
Will be funded under RFC 145 or RFC 158.
Relocation Eligible
No
Clearance Type
DV
Expertise
Information and Knowledge Systems
Software Engineering
Systems Engineering
Type Of Job
Full Time
Work Location
United Kingdom - Wyton
Apply
Explore job location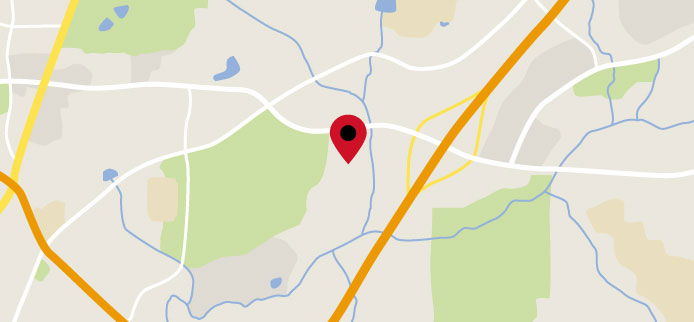 Explore nearby restaurants, airports, gyms, banks, and more. View the map to see more information.
View Map
Upcoming Events
U. Illinois, Urbana-Champaign, Information Session - Spring 2020
Time: 6:00 pm CT - 7:00 pm CT Address: University of Illinois at Urbana-Champaign Illini Union, Room 210 1401 W. Green Street Urbana, Illinois 61801 Type: Information Session
U. Illinois, Urbana-Champaign, Engineering Career Fair - Spring 2020
Time: 2:00 pm CT - 6:00 pm CT Address: University of Illinois at Urbana-Champaign Activities & Recreation Center (ARC) 201 E. Peabody Drive Champaign, Illinois 61820 Type: Campus Career Fair
U. of Michigan - Engineering Information Session (Winter 2020)
Time: 6:00 pm ET - 7:30 pm ET Address: North Campus DOW Bldg, Room 2150 2300 Hayward Street Ann Arbor, Michigan 48109 Type: Information Session
Mississippi State University Career Fair
Time: 9:00 am CT - 4:00 pm CT Address: Humphrey Coliseum 55 Bailey Howell Drive Mississippi State, Mississippi 39762 Type: Campus Career Fair
Register
Collin College - Spring Creek Campus
Time: 10:00 am MT - 2:00 pm MT Address: Collins College - Spring Creek Campus 2800 E Spring Creek Parkway Plano, Texas 75074 Type: Campus Career Fair
UAH Spring 2020 Career Fair
Time: 8:30 am CT - 1:00 pm CT Address: University Fitness Center 500 John Wright Drive Huntsville, Alabama 35805 Type: Campus Career Fair