Principal Financial Analyst
Apply
Requisition ID 146950BR
Date updated 08/26/2019
Integrated Defense Systems (IDS) Mission Systems and Sensors (MSS) has a unique opportunity to become a member of the Persistent & Strategic Sensor (P&SS) finance team, focusing on the front end of the business for the Early Warning Radar (EWR) product line. This role will be a business partner to the capture team(s) and functions with the objective of developing, baselining and executing new business for both existing and future International EWR programs. This role will experience the full lifecycle of the acquisition period (including Pre Gate 2 Win Strategy / Gate 4 Proposal Development / Gate 5 Execution Readiness) as well program execution. This challenging role is aligned with the IDS Business objectives of developing DCS International Business and collaborating with the recently formed Landed Companies (Raytheon Emirates Limited and Raytheon Saudi Arabia). Interested candidates should be energized, motivated to learn, and capable of performing in a fast paced and evolving environment. This role will require frequent engagement with senior IDS & MSS leadership and often be responsible for delivering concise messages for business decisions.
This position will report into the International EWR business manager, as well as support Qatar EWR new contract modifications and baselining. The position is located in Woburn, MA, and will spend periods of time in the IDS Proposal Center in Billerica, MA. Additionally this role may require periodic business trips to the Middle East to support customer engagements and Landed company alignment.
Job Description:
Support capture strategy during Win Strategy Development (Position to Win, Win Strategy Workshop and Gate 2).

Manage multiple $M New Business Investment (NBI) projections and charging for multiple large captures.

Support Cost Proposal planning and generation for new business and follow-on opportunities, both FMS and DCS.

Support all phases of the proposal process from proposal development through negotiations.

Compile cost, schedule, and technical elements in the development of International EWR proposals in accordance with request for proposal (RFP) specifications and compliant with Federal Acquisition Regulations (FAR).

Prepare pricing instructions for proposal kick-off.

Prepare and present sound (Gate 4) management reviews up to Business President Level in accordance with the proposal schedule.

Manage 5 Year Plan and AOP forecast updates

Manage Country specific Localization plans and offset obligations pricing

Support acquisition milestones with US Government and Foreign Ministry of Defense agencies.

Support execution readiness assessments and baselining


Required Skills:

Eager to learn within a fast paced, competitive and evolving environment.

Minimum of 6 years of experience in finance, accounting or related discipline developing new proposals for new business.

Solid understanding of, or ability to grasp quickly, RTN company proposal related policies, procedures and concepts.

Experience or conceptual understanding of the Capture and Proposal Process (Gate Review Process).

Must possess strong MS Excel and analytical skills.

Must have strong verbal and written communication skills, as well as the ability to interact face-to-face with senior levels of management and customer organizations.

Ability to learn processes quickly and apply knowledge to unique situations.

Organized, ability to manage time / projects, and prioritize workload.

Ability to work independently as well as part of a team.

Self-motivated and able to work through problems with minimal supervision.

Desired Skills:

Good Communication, Presentation, and Teamwork Skills.

Ability to communicate with US and foreign customers.

Understanding of government regulations related to the development and negotiation of cost proposals (FAR, DFARS, CAS, TINA).

Finance/Accounting experience.

Knowledge of cost rates structure.

Knowledge of Supply Chain Management and the Procurement process.

Develop solutions to a variety of problems of significant scope and complexity.

Flexibility to deal with a wide range of work assignments.

Experience working as a cross-functional business partner, with common goals and deliverables.

Required Education (including Major):
Bachelor's Degree in Business, Finance, Accounting or Economics.
This position requires either a U.S. Person or a Non-U.S. Person who is eligible to obtain any required Export Authorization.
146950
Business Unit Profile
Headquartered in Tewksbury, Massachusetts, IDS has 32 locations around the world. Its broad portfolio of weapons, sensors and integration systems supports its customer base across multiple mission areas, including air and missile defense systems; missile defense radars; early warning radars; naval ship operating systems; C5ITM products and services; and other advanced technologies. IDS provides affordable, integrated solutions to a broad international and domestic customer base, including the U.S. Missile Defense Agency, the U.S. Armed Forces and the Department of Homeland Security.
Relocation Eligible
Yes
Clearance Type
None / Not Required
Expertise
Accounting
Finance
Type Of Job
Full Time
Work Location
MA - Woburn
Raytheon is an Equal Opportunity/Affirmative Action employer. All qualified applicants will receive consideration for employment without regard to race, color, religion, creed, sex, sexual orientation, gender identity, national origin, disability, or protected Veteran status.
Apply
Explore job location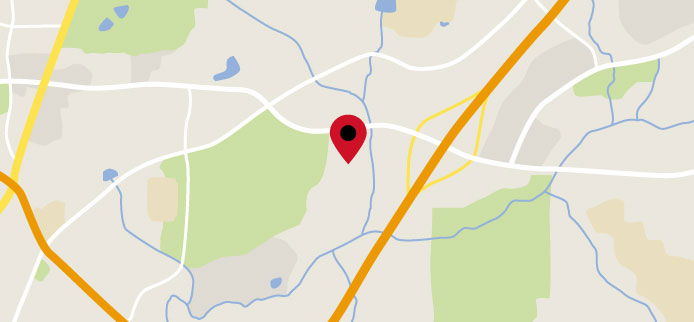 Explore nearby restaurants, airports, gyms, banks, and more. View the map to see more information.
View Map
Upcoming Events
U of Arizona- Engineering/STEM Next Day Screens - Fall 2019
Time: 8:00 am MT - 5:00 pm MT Address: Student Union Memorial Center 1303 E. University Blvd. Suite 411 Tucson, Arizona 85721 Type: Campus Screens
U. of Arizona - Eller EXPO (Finance LDP) - Undergrad (Fall 2019)
Time: 11:00 am MT - 4:00 pm MT Address: McClelland Atrium, 2nd Floor 1130 E. Helen St. Tucson, Arizona 85721 Type: Campus Career Fair
MSU Fall Career Days - Engineering & Technology Fall 2019
Time: 4:00 pm ET - 7:00 pm ET Address: Spartan Stadium 891 Birch Rd East Lansing, Michigan 48824-5005 Type: Campus Career Fair
MSU Fall 2019 AES Networking Mixer
Time: 7:00 pm ET - 8:30 pm ET Address: , Type: Networking Event
New Mexico State U. - Career Expo (Fall 2019)
Time: 9:00 am MT - 3:00 pm MT Address: Corbett Center Student Union 3rd Floor Ballrooms 1600 International Mall Las Cruces, New Mexico 88003 Type: Campus Career Fair
U. Texas, San Antonio Campus Screens - Fall 2019
Time: 8:30 am CT - 5:00 pm CT Address: UTSA Career Center 1 UTSA Circle San Antonio, Texas 78249 Type: Campus Screens