Cyber Solutions - Information Systems Security Engineer
Apply
Requisition ID 142314BR
Date updated 06/11/2019
Join a dynamic, inclusive, and growing professional Cyber Security organization. Raytheon Cyber Solutions was created to expand growth opportunities with a focus on system Anti-Tamper (AT) and Cyber Security architecture, requirements, design and implementation, as well as Cyber resiliency, threat awareness, and integration of Enterprise Cyber capabilities into IDS franchise solutions.
SADID is the central focus for Mission Systems Integration activities within IDS.
SADID provides requirements definition and design at the system, subsystem and component level every day in a collaborative environment which is characterized by respect for the individual, problem solving in a team setting, consensus oriented solutions, and results based recognition. Supporting this mission are teams providing domain expertise and creative solutions in surveillance, naval and missile defense based radar system design, sonar and undersea sensor system design, integrated air and missile defense systems engineering, command and control/battle management system design, combat system and platform architecture design and integration, operational analysis and simulation modeling research and development, software intensive system engineering, cyber solutions and algorithm development for signal processing, tracking and discrimination systems.
This department aligns with Raytheon and Integrated Defense Systems (IDS) overall strategy to Extend Branded Solutions Globally by expanding strategic relationships and growth opportunities.
As a result, Cyber Security is embedded into our major strategic programs, key pursuits, and product solutions. The Raytheon IDS - Cyber Solutions and Integration Department (CSI) Department is within the Systems Architecture Design and Integration Directorate (SADID)
Position description:

The Cyber Solutions - Information Systems Security Engineer (ISSE) will support emerging and existing programs in defining, architecting and implementing systems protection solutions and requirements.
Duties will include, but are not limited to:
Defining and developing cybersecurity requirements, design and architecture artifacts, strategy, plans, and policies
Defining cyber design solutions, providing guidance and direction related to security technologies
Performing analysis on cybersecurity collected data and test results
Performing and/or providing guidance and oversight on vulnerability assessments; defining, negotiating, and executing Certification and Accreditation (C&A) programs
Identifying and implementing cybersecurity design and preparing and maintaining engineering and security related documentation.
Collaborating with program and engineering disciplines and ensuring the cybersecurity solution alternatives
Conducting cybersecurity audits to ensure appropriate implementation and compliance of the security posture
Defining security development and test efforts implementation of security controls of networking devices, databases, operating systems, and hardware and software components
Conducting technical and nontechnical trade studies, analysis, reviews to identify.
Required Skills:

Minimum of 2 years of experience in the field of engineering or related technical discipline
Experience and interest in Information Assurance/Cyber Engineering requirements, determination, development, and implementation
Experience in security systems engineering involving various computer hardware and software operating system and application solutions in both a stand-alone and in LAN/WAN configurations
Experience with IA vulnerability testing and related network and system test tools; e.g., Retina, NMap, Nessus, Security Content Automation Protocol (SCAP)
Experience with information security toolset including anti-virus, Vulnerability Assessment, HIDS/ NIDS
Active DoD Security Clearance (U.S. Citizenship status is required) or obtain within 1 year from start date
.
Desired Skills:

Experience with network and system security administration, including operating system security configuration and account management best practices for UNIX (HP-UX & Solaris), MS Windows, Red Hat Enterprise Linux, and CISCO system.

Ability to organize, multi-task and prioritize tasks in a fast paced, deadline driven environment.

Familiar with NIST Risk Management Framework as described in NIST Special Publication 800-37

Security related Network (e.g., Cisco) and Operating Systems (e.g., Solaris) certification or training
Active DoD Secret Clearance or greater
Required Education (including Major):
Bachelor's Degree in Engineering, Science, Mathematics or related discipline.
What's YOUR Mission?
Here at Raytheon, we work together as one global team creating trusted, innovative solutions to make the world a safer place. Our innovation spans all domains: from land and sea to air, space and cyberspace. We're inspired by a noble mission that's shared by Raytheon employees around the globe and an inclusive culture that empowers employees and celebrates their contributions.
What We Offer:
Whether you're just starting out on your career journey or are an experienced professional, Raytheon offers a robust total rewards package that goes above and beyond with compensation; healthcare, wellness, retirement and work/life benefits; career development and recognition programs. Some of the superior benefits Raytheon offers include paternal leave, flexible work schedules, achievement awards, educational assistance and child/adult backup care.
Find out why Forbes ranks us among the top 500 of America's Best Employers by visiting us online at
www.raytheon.com
.
Stay Connected:
Don't miss out on what's happening at Raytheon.
Follow

@Raytheon on Twitter
Follow
Raytheon on YouTube
Follow
Raytheon on LinkedIn
Follow
Raytheon Company on Instagram
Are you ready to be remarkable with Raytheon?
Raytheon:
Making the World a Safer Place
"Diversity is at the heart of all we do at Raytheon. We embrace diversity and diverse opinions; we treat people with dignity and respect to support our inclusive culture. This allows us to retain and attract the world-class talent and supplier base we need to develop the innovative solutions our global customers depend on. We view our diversity as a competitive advantage as a key enabler of our growth."
- Thomas A. Kennedy


Raytheon Chairman and Chief Executive Officer


142314
Business Unit Profile
Headquartered in Tewksbury, Massachusetts, IDS has 32 locations around the world. Its broad portfolio of weapons, sensors and integration systems supports its customer base across multiple mission areas, including air and missile defense systems; missile defense radars; early warning radars; naval ship operating systems; C5ITM products and services; and other advanced technologies. IDS provides affordable, integrated solutions to a broad international and domestic customer base, including the U.S. Missile Defense Agency, the U.S. Armed Forces and the Department of Homeland Security.
Relocation Eligible
Yes
Clearance Type
Secret
Expertise
Algorithms
Cyber Jobs
Data Science
Engineering Technology
General Engineering
Hardware Engineering
Information and Knowledge Systems
Integration & Test Engineering
Natural Language Processing
Network Communications Research
Optics/Optical Engineering
Security
Software Engineering
Systems Engineering
Technical
Test Engineering
Type Of Job
Full Time
Work Location
MA - Marlborough
MA - Tewksbury
MA - Woburn
Raytheon is an Equal Opportunity/Affirmative Action employer. All qualified applicants will receive consideration for employment without regard to race, color, religion, creed, sex, sexual orientation, gender identity, national origin, disability, or protected Veteran status.
Apply
Explore job location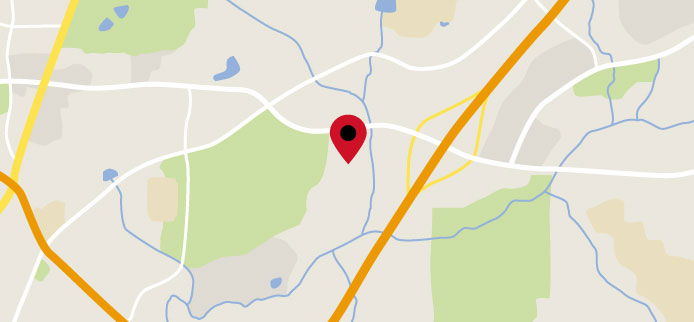 Explore nearby restaurants, airports, gyms, banks, and more. View the map to see more information.
View Map
Upcoming Events
Hire Our Heroes Fort Hood Career Summit - Networking Reception
Time: 4:00 pm CT - 6:00 pm CT Address: Club Hood 28218 Wainwright Dr Fort Hood, Texas 76544 Type: Professional Career Fair
ClearedJobs.net CyberTexas Job Fair - UTSA Downtown
Time: 11:00 am CT - 3:00 pm CT Address: UTSA Downtown 501 W. Cesar E. Chavez Blvd. Durango Building San Antonio, Texas 78207 Type: Professional Career Fair
Hire Our Heroes Fort Hood Career Summit - Career Fair
Time: 2:00 pm CT - 5:00 pm CT Address: Club Hood 28218 Wainwright Dr. Fort Hood, Texas 76544 Type: Professional Career Fair
8th Annual Regional Job Fair
Time: 10:00 am ET - 1:00 pm ET Address: Lowell Memorial Auditorium 50 E Merrimack Street Lowell, MA , 01852 Type: Professional Career Fair
DICE Career Fair - Dallas TX
Time: 4:00 pm CT - 7:00 pm CT Address: Ruthe Jackson Center 3113 S Carrier Pkwy Grand Prairie, Texas 75052 Type: Professional Career Fair
Raytheon IIS Career Fair - DOMino
Time: 10:00 am ET - 6:00 pm ET Address: Raytheon 22210 Pacific Blvd Dulles, Virginia 20166 Type: Professional Career Fair
Register