Records Preservation Specialist
Apply
Requisition ID 139067BR
Date updated 04/26/2019
Raytheon is seeking candidates to fill Information Management Support positions to support program and customer's growing mission requirements and evolving processes for preserving and managing records in Warrenton, VA. The Records Preservation Team plays a key role in a unit charged with safeguarding intelligence equities.

Position Summary
Records Preservation Support Specialist to provide support in the Information Management Services and Records Preservation Division.

Standard core hours of operation are 0600 – 1630 hours Monday – Friday. This is a fulltime position (40 hours per week).

The candidate must have a working and practical knowledge of job area of the customer organizations information management governance process and issues that impact record keeping systems, metadata, records retention and disposition, vital records, classification and control markings, etc., to avoid delays in program schedules.

Candidate is expected to be involved in continuous learning and maintain current
technical job knowledge through attending courses and understanding the history of preserving specific classified documentation.
Essential Duties and Responsibilities
The following describes typical duties of a Records Preservation Support Technician include but are not limited to the following, experience with these responsibilities is highly desired:
Support the full scope of records collection, preservation, and management activities of the
Customer's records regardless of the media type to achieve operational targets that directly impacts the Customer's requirements.

Adhere to the records management and classification policies in place for the Customer.

Conduct inventories of inactive records collections to recommend the appropriate Records Control Schedule (RCS).

Separate temporary records and permanent records. Additionally, the candidate will be responsible for identifying and disposing of non-record material and records exceeding their retention in accordance with Customer's policy and procedures.

Conduct preservation activities on records of permanent and Customer designated historic value.

Retire inactive permanent and temporary records to the Customer's records center.

Enter all metadata for retired records in the Customer's automated systems.

Work closely with the Records Preservation Lead and the Records Preservation Specialist.
Position Qualifications
Exceptional customer service skills

Detail oriented

Must be highly goal and detailed oriented, with excellent time management skills and ability to work independently under pressure

Ability to communicate effectively with various management levels, processes problem solving skills and the ability to be proactive to delivering high quality services to all stake holders

Strong critical thinking skills

Must be able to work in a team environment as well as independently

Education
Bachelor's degree plus two (2) or more years of relevant work experience, years of experience can be supplemented for a degree.

Clearance Requirement
U.S. Citizenship is required and an active TS/SCI Security Clearance with FS polygraph from day one of employment. Must be crossover eligible.

139067
Business Unit Profile
Raytheon Intelligence, Information and Services delivers innovative technology to make the world a safer place. Our expertise in cyber, analytics and automation allow us to reach beyond what others think is possible to underpin national security and give our global customers unique solutions to solve the most pressing modern challenges -- from the cyber domain to automated operations, and from intelligent transportation and training solutions to creating clear insight from large volumes of data. IIS operates at nearly 550 sites in 80 countries, and is headquartered in Dulles, Virginia. The business area generated $6.2 billion in 2018 revenues. As a global business, our leaders must have the ability to understand, embrace and operate in a multicultural world -- in the marketplace and the workplace. We strive to hire people who reflect our communities and embrace diversity and inclusion to advance our culture, develop our employees, and grow our business.
Relocation Eligible
No
Clearance Type
TS/SCI with Full Scope Poly - Current
Expertise
Administrative Services/Support
Business Administration
General Management
Type Of Job
Full Time
Work Location
VA - Warrenton
Raytheon is an Equal Opportunity/Affirmative Action employer. All qualified applicants will receive consideration for employment without regard to race, age, color, religion, creed, sex, sexual orientation, gender identity, national origin, disability, or protected Veteran status.
Apply
Explore job location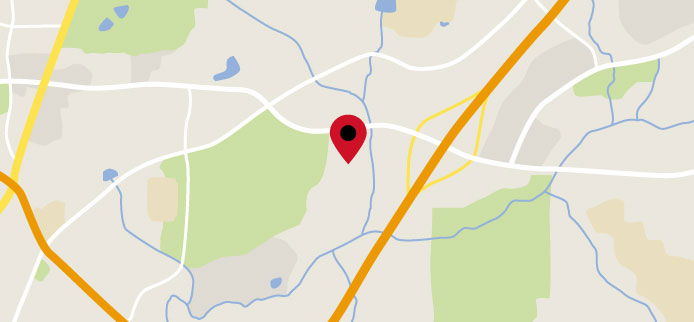 Explore nearby restaurants, airports, gyms, banks, and more. View the map to see more information.
View Map
Upcoming Events
U. Illinois, Urbana-Champaign, Information Session - Spring 2020
Time: 6:00 pm CT - 7:00 pm CT Address: University of Illinois at Urbana-Champaign Illini Union, Room 210 1401 W. Green Street Urbana, Illinois 61801 Type: Information Session
U. Illinois, Urbana-Champaign, Engineering Career Fair - Spring 2020
Time: 2:00 pm CT - 6:00 pm CT Address: University of Illinois at Urbana-Champaign Activities & Recreation Center (ARC) 201 E. Peabody Drive Champaign, Illinois 61820 Type: Campus Career Fair
U. of Michigan - Engineering Information Session (Winter 2020)
Time: 6:00 pm ET - 7:30 pm ET Address: North Campus DOW Bldg, Room 2150 2300 Hayward Street Ann Arbor, Michigan 48109 Type: Information Session
Mississippi State University Career Fair
Time: 9:00 am CT - 4:00 pm CT Address: Humphrey Coliseum 55 Bailey Howell Drive Mississippi State, Mississippi 39762 Type: Campus Career Fair
Register
Collin College - Spring Creek Campus
Time: 10:00 am MT - 2:00 pm MT Address: Collins College - Spring Creek Campus 2800 E Spring Creek Parkway Plano, Texas 75074 Type: Campus Career Fair
UAH Spring 2020 Career Fair
Time: 8:30 am CT - 1:00 pm CT Address: University Fitness Center 500 John Wright Drive Huntsville, Alabama 35805 Type: Campus Career Fair