University Programs Project Manager
Apply
Requisition ID 129345BR
Date updated 12/07/2018
The University Programs Consultant will lead the development and coordination of UP( University Programs) and student campaigns across Raytheon. In this role you will partner with Enterprise Talent Acquisition and the business UP leads and points of contact to build out strategies, programs, and processes. They will also help to coordinate other UP programs to include Internships, Co-Operative Education (Co-Op), Ambassador Programs, Diversity Outreach, Bunker Hill Community College, FIRST Robotics, and National Collegiate Cyber Defense Competition (NCCDC). The Consultant will implement enterprise UP processes, technology, and calculate Return on Investment (ROI) in order for Raytheon to make better decisions on UP events and partners.
Responsibilities include but are not limited to the following:
Work with university recruiting leaders to develop and communicate annual UP hiring goals.

Develop UP strategies, programs and processes to support company hiring goals including intern conversions.

Develop sourcing strategies, candidate networks, and talent pipelines to ensure a diverse pool of highly qualified candidates.

Partner with COE peers to align best practices across all niche talent acquisition campaigns.

Implement enterprise processes, leveraging technology and calculating ROI information.

Improve the effectiveness of recruiting processes to increase the quality of hires and reduce the time to fill positions.

Coordinate branding and social media processes to support UP programs and to enhance Raytheon's brand with UP audiences.

Create and manage Raytheon's Ambassador Program, leveraging re-turning interns to help brand and recruit talent on-campus.

Develop resource materials and conduct training activities to promote an understanding of and support of UP programs and processes.

Ensure that all TA employees are following and adhering to UP processes ensuring compliance and audit readiness across all UP programs, processes and documents.

Counsel HR, Managers, and Supervisors on UP programs and processes.

Work with Employee Resource Groups (ERGs) to identify partnership opportunities that ultimately improve student recruiting, conversion, and onboarding experience.

Partner with Diversity & Inclusion to maximize relationships with external professional affinity organizations, providing recruiting opportunities that further support business goals.

Responsible for driving and overseeing an industry leading enterprise intern/co-op program, which includes formulating and executing 2+ summer programming events, that acts as a feeder into full time hiring
Responsible for creation and delivery of mobile friendly campus newsletter and weekly cadence of posting on Linked In annual college hires group to keep student hires engaged prior to start date
Partner with Communications and Raytheon's external branding vendor on conducting social media campaigns for diversity hiring initiatives
Partner with International University Programs and ensure application of best practices in college recruiting are applied, produce summer programming modules in collaboration with business programming to enrich student experience, and create a pipeline of candidates through various organizations
Required Education. Experience, Skills:
Bachelor's degree from an accredited university or college.

8 years of HR experience with at least 2 years in talent acquisition.

Working knowledge of applicant tracking systems.

Strong analytical ability, interpersonal, problem solving and presentation skills.

Ability to work in a highly matrix environment.

Excellent verbal and written communication skills.

Familiarity with talent acquisition processes.

Working knowledge of a variety of recruitment media including aggregators, job boards and social media.

Proficiency with Microsoft Excel, PowerPoint, and Word
Desired Qualifications, Skills and Education:
Knowledge Kenexa/IBM products.

Talent Acquisition experience in the defense industry.

College recruiting in defense industry.

Project management skills with ability to handle concurrent projects and through to completion
Influential personality to delegate tasks and work collaboratively with team members and stakeholders to drive projects to completion
Knowledge of social media channels and trends
This position requires either a U.S. Person or a Non-U.S. Person who is eligible to obtain any required Export Authorization.
129345
Business Unit Profile

Raytheon Company, with 2017 sales of $25 billion and 64,000 employees, is a technology and innovation leader specializing in defense, civil government and cybersecurity solutions. With a history of innovation spanning 96 years, Raytheon provides state-of-the-art electronics, mission systems integration, C5I(TM) products and services, sensing, effects, and mission support for customers in more than 80 countries. Raytheon is headquartered in Waltham, Mass. Visit us at www.raytheon.com and follow us on Twitter @Raytheon.
Relocation Eligible
No
Clearance Type
None / Not Required
Expertise
Human Resources
Type Of Job
Full Time
Work Location
MA - Waltham
Raytheon is an Equal Opportunity/Affirmative Action employer. All qualified applicants will receive consideration for employment without regard to race, color, religion, creed, sex, sexual orientation, gender identity, national origin, disability, or protected Veteran status.
Apply
Explore job location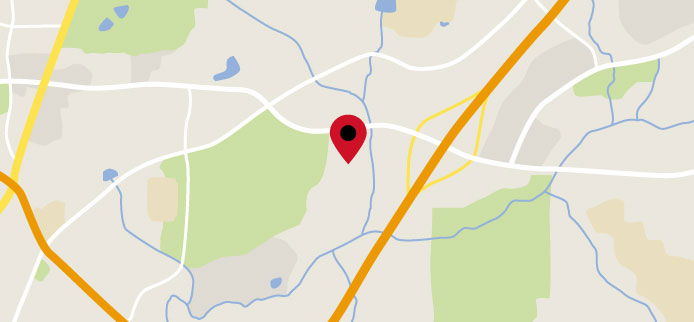 Explore nearby restaurants, airports, gyms, banks, and more. View the map to see more information.
View Map
Upcoming Events
University of Arizona Engineering iExpo - Spring 2019
Time: 10:00 am MT - 4:00 pm MT Address: Student Union Memorial Center 1303 E. University Blvd. 3rd Floor Tucson, Arizona 85719 Type: Campus Career Fair
U of Arizona - Engineering Tech Talk - Spring 2019
Time: 6:00 pm MT - 7:00 pm MT Address: Student Engagement & Career Development (SUMC, 411) 1303 E. University Blvd Bldg. #17, Suite 411 Tucson, Arizona 85721 Type: Tech Talk
Georgia Tech- Engineering Tech Talk (Spring 2019)
Time: 6:00 pm ET - 7:00 pm ET Address: Georgia Tech Student Center 350 Ferst Drive NW Crescent Room, 2nd Floor Atlanta , Georgia 30332 Type: Information Session
Georgia Tech Institute - ECE Career Fair (Spring 2019)
Time: 10:00 am ET - 4:00 pm ET Address: Christopher Klaus Advanced Computing Building 266 Ferst Drive Atlanta, Georgia 30332-0765 Type: Campus Career Fair
Georgia Tech Grand Challenge Industry Panel
Time: 5:00 pm ET - 7:30 pm ET Address: Georgia Tech Student Center 350 Ferst Drive NW Crescent Room, 2nd Floor Atlanta , Georgia 30332 Type: Employer Panel
Veteran's Virtual Open House
Time: 11:30 am CT - 1:00 pm CT Address: , Type: Professional Career Fair
Register