Supplier Development Engineer
Apply
Requisition ID 153969BR
Date updated 01/10/2020
Supplier Development EngineerBroughton or WaddingtonPurpose of the role:
Responsible for delivering all aspects of Supplier Quality Assurance in line with the Quality Management System and Quality Policy.
Responsible for ensuring that Supplier Quality continues to develop and implement best practice that emphasise defect prevention, reduction in variation and waste and provide for continuous improvements and continue to meet quality standards required to minimise quality costs and maximise customer satisfaction whilst ensuring that procedures and processes are adhered to.
KEY RESPONSIBILITIES:Strategy and Development:
Contribute to the creation and implementation of best practice quality vision, strategy, policies, processes and procedures to aid and improve operational performance
Contribute to new business initiatives and projects and review and communicate the impact on Supplier Quality activities
General and Task Management:
Assist with supplier quality development strategy, designing the metrics for the function and supplier performance.
Support new product launches to ensure functions are capable of delivering to the required quality standards
Manage the root cause analysis and corrective actions process of supplier quality issues
Perform on-site visits for root cause analysis and verification of corrective actions issues
Review and evaluate Supplier Quality data to identify process improvement opportunities within the supply chain
Promote the use of preferred techniques for continuous improvement such as Lean and Six-Sigma.
Assist with the Supplier Quality Key Performance Indicators (KPIs)
Ensure compliance and assist with adherence to the Quality Management System
Support regular meetings with representatives from appropriate departments to establish an action plan for improving supplier quality performance
Stay current and up to date on any changes that may affect the supply and demand of needed products and materials and advise others of any impact
Keep up with current and developing manufacturing and engineering trends that concern product quality
Conduct benchmarking studies to determine best practices/designs and future trends
Undertake personal continuous training and development
Relationship Management:
Develop and maintain strong relationships with internal and external stakeholders to ensure optimal performance
Work collaboratively, negotiate and engage with key stakeholders to facilitate delivery and compliance with the Supplier Quality strategy
Communicate with stakeholders the impact of change and potential effects on continuous development. Recommend solutions without compromising quality or service while optimising cost
Assist in the supplier approval process by assessing manufacturing/technology capabilities and Health, Safety and Environmental risks
Participate in cross-functional teams in the development of new products or changes related to current products in meeting customer requirements
Qualifications and Experience:
Relevant degree preferred or HND, BTec Professional Level 5 Award or equivalent NVQ Level 5 qualifications.
Membership of an appropriate professional body would be advantageous
Experience of working in Quality Assurance
Six Sigma/Lean skills
Experience of dealing with customers and suppliers
Eligible for or Holder of current SC security clearance as a minimum (RSL will sponsor as required)..For further details on Raytheon AISR visit - https://www.raytheon.com/uk/capabilities/raytheon-in-the-uk/airborneisrAbout Raytheon UK
With facilities in Broughton, Waddington, Glenrothes, Harlow, Gloucester and Manchester, Raytheon UK is invested in the British workforce and the development of UK technology. Across the country the company employs 1,700 people and supports 8,000 jobs. As a prime contractor and major supplier to the U.K. Ministry of Defence, Raytheon continues to invest in research and development, supporting innovation and technological advances across the country.
About Raytheon
Raytheon Company, with 2018 sales of $27 billion and 67,000 employees, is a technology and innovation leader specialising in defence, civil government and cyber security solutions. With a history of innovation spanning 97 years, Raytheon provides state-of-the-art electronics, mission systems integration, C5I™ products and services, sensing, effects and mission support for customers in more than 80 countries. Raytheon is headquartered in Waltham, Massachusetts. Follow us on Twitter.
Raytheon Career Development:
Raytheon has a wealth of resources available to help you develop your career from the moment you join. Activities range from on-line learning modules, to external training and support for taking professional qualifications relevant to your role.
Standard Benefits:
25 days holiday + statutory public holidays
Contributory Pension Scheme (up to 10.5% company contribution)
6 times salary 'Life Assurance'
Flexible Benefits scheme with extensive salary sacrifice scheme's.
Enhanced sick pay scheme
Enhanced Family Friendly Policies, including Maternity & Shared Parental leave.
37hr working week with a 9 day fortnight (hours may vary depending on role, job requirement or site specifics arrangements). Flexible working arrangements can be considered depending on the role and subject to line manager approval.
Canteen facilities available at Harlow & Glenrothes sites and Manchester & Gloucester offer free snacks & drinks (hot & cold available).
Diversity:
Diversity is a core business imperative at Raytheon. We are an equal opportunity employer that promotes inclusiveness and always employs the best professionals for the job. Having a diverse workforce allows Raytheon to draw upon a range of different ideas and experiences which supports growing our business and creates an environment where everyone has an equal opportunity for success. Raytheon UK pro-actively encourages diversity of ideas, thoughts, and networking opportunities and has created Employee Resource Groups (ERGs) including Raytheon Women's Network, YesNet (Young Employees Success Network), Raytheon Reservist Network (RaRe), Raytheon Alliance for Diverse Abilities (RADA) and all work together with our Diversity & Inclusion council. All Raytheon employees are welcome to participate regardless of their background.
As a proud contributor to the HM Armed Forces, Raytheon UK signed the HM Armed Forces covenant in 2014. Due to the varied activities and support to our Armed Forces & Reservists, Raytheon UK has since been awarded the prestigious Covenant 'Gold Award' Employee Recognition.
Raytheon UK recognises that our people are the critical factor in our success, and we strive to provide challenging and rewarding careers.
Raytheon Application Process
To apply visit the link to the website
http://jobs.raytheon.com/united-kingdom/search/
and search for Req ID: 153969BR. Please complete the on-line instructions to create a profile and upload CV.
Please also view the Raytheon video:
http://www.raytheon.com/ourcompany/ourculture/
153969
Relocation Eligible
No
Clearance Type
SC
Expertise
Aerospace/Aeronautical Engineering
Quality Assurance
Type Of Job
Full Time
Work Location
United Kingdom - Broughton
United Kingdom - Waddington
Apply
Explore job location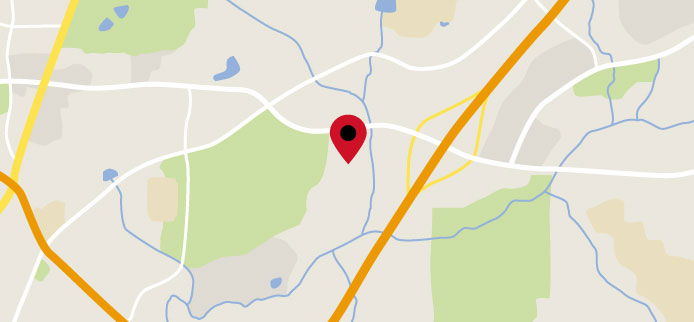 Explore nearby restaurants, airports, gyms, banks, and more. View the map to see more information.
View Map
Upcoming Events
U. Illinois, Urbana-Champaign, Information Session - Spring 2020
Time: 6:00 pm CT - 7:00 pm CT Address: University of Illinois at Urbana-Champaign Illini Union, Room 210 1401 W. Green Street Urbana, Illinois 61801 Type: Information Session
U. Illinois, Urbana-Champaign, Engineering Career Fair - Spring 2020
Time: 2:00 pm CT - 6:00 pm CT Address: University of Illinois at Urbana-Champaign Activities & Recreation Center (ARC) 201 E. Peabody Drive Champaign, Illinois 61820 Type: Campus Career Fair
U. of Michigan - Engineering Information Session (Winter 2020)
Time: 6:00 pm ET - 7:30 pm ET Address: North Campus DOW Bldg, Room 2150 2300 Hayward Street Ann Arbor, Michigan 48109 Type: Information Session
Mississippi State University Career Fair
Time: 9:00 am CT - 4:00 pm CT Address: Humphrey Coliseum 55 Bailey Howell Drive Mississippi State, Mississippi 39762 Type: Campus Career Fair
Register
Collin College - Spring Creek Campus
Time: 10:00 am MT - 2:00 pm MT Address: Collins College - Spring Creek Campus 2800 E Spring Creek Parkway Plano, Texas 75074 Type: Campus Career Fair
UAH Spring 2020 Career Fair
Time: 8:30 am CT - 1:00 pm CT Address: University Fitness Center 500 John Wright Drive Huntsville, Alabama 35805 Type: Campus Career Fair