Strategic Subcontract Manager AISR
Apply
Requisition ID 140895BR
Date updated 06/07/2019
Strategic Subcontract Manager AISR
Broughton
Summary of Role
Working within the Airborne Mission Area and reporting into the Head of Commercial and Subcontracts, this role is responsible for creating and delivering subcontract strategies and activities throughout the acquisition/capture phase of programmes.
The post-holder will be required to engage extensively with national and international stakeholders (internal and customer) and will be working closely with Capture Managers to define requirements and feed these into compelling subcontract propositions.
This is a fast moving role, requiring the post holder to have the ability to create positive working relationships and teams whilst leading by example.
The post holder will need to create and run supplier sourcing activities and will contribute to policy and process developments and training opportunities, together with mentoring staff members and contributing to training initiatives.
Main Duties
The identification and management of risk and opportunities across both routine and non-routine programme types requiring excellent team-working skills and the ability to comprehensively analyse supplier proposals and negotiate effectively.
Participation in the preparation of Business Area procurement strategies, teaming and subcontract management strategies and relationship management plans at Business Area and Programme level.
Development of innovative Subcontract solutions including the selection of suppliers in support of proposals and which may include leading 'make versus buy' initiatives and/or leading a competitive selection process (aligned to EU principles).
Managing the relationship with Raytheon Corporate business leads to ensure good governance over the bid activity.
Producing business cases/briefing materials for senior management reviews including demonstrating value for money.
Working closely with the Head of Supplier Management to embed Raytheon best practice/established processes into the subcontract solution and ensuring programme efficiencies are captured.
Essential Candidate Requirements
Relevant degree or equivalent
Excellent interpersonal skills with the ability to lead and influence
Flexible and positive attitude with great team working skills
Strong experience of proposal and programmatic governance with internal stakeholder management abilities
Demonstrable experience of handling change management
Eligible for or holder of current SC level security clearance (Raytheon will sponsor as required)
For further details on Raytheon AISR visit -
https://www.raytheon.com/uk/capabilities/raytheon-in-the-uk/airborneisr
About Raytheon:
Raytheon UK is a subsidiary of Raytheon Company. We are a prime contractor and major supplier to the UK Ministry of Defence and have developed strong capabilities in mission systems integration in defence, National & Cyber security and commercial markets.
Raytheon UK also designs, develops and manufactures a range of high-technology electronic systems and software solutions at its facilities in Harlow, Glenrothes, Gloucester, Manchester Waddington and Broughton.
Raytheon Company, with 2017 sales of $25 billion and 64,000 employees, is a technology and innovation leader specialising in defence, civil government and cyber security solutions.
With a history of innovation spanning 96 years, Raytheon provides state-of-the-art electronics, mission systems integration, C5ITM products and services, sensing, effects, and mission support for customers in more than 80 countries. Raytheon is headquartered in Waltham, Mass
Raytheon Career Development:
Raytheon has a wealth of resources available to help you develop your career from the moment you join. Activities range from on-line learning modules, to external training and support for taking professional qualifications relevant to your role.
Standard Benefits:
25 days holiday + statutory public holidays
Contributory Pension Scheme (up to 10.5% company contribution)
6 times salary 'Life Assurance'
Flexible Benefits scheme with extensive salary sacrifice scheme's.
Enhanced sick pay scheme
Enhanced Family Friendly Policies, including enhanced Maternity & Shared Parental leave.
37hr working week, with an early finish Friday (hours may vary depending on role, job requirement or site specifics arrangements). Flexible working arrangements may be considered depending on the role and subject to line manager approval.
Diversity:
Diversity is a core business imperative at Raytheon. We are an equal opportunity employer that promotes inclusiveness and always employs the best professionals for the job. Having a diverse workforce allows Raytheon to draw upon a range of different ideas and experiences which supports growing our business and creates an environment where everyone has an equal opportunity for success.
Raytheon UK pro-actively encourages diversity of ideas, thoughts, and networking opportunities and has created Employee Resource Groups (ERGs) including Raytheon Women's Network, YesNet (Young Employees Success Network), D&I council, Reservist Network etc. and all Raytheon employees are welcome to participate regardless of their background.
140895
Relocation Eligible
No
Clearance Type
SC
Expertise
Aerospace/Aeronautical Engineering
Contracts
Supply Chain/Purchasing
Type Of Job
Full Time
Work Location
United Kingdom - Broughton
Apply
Explore job location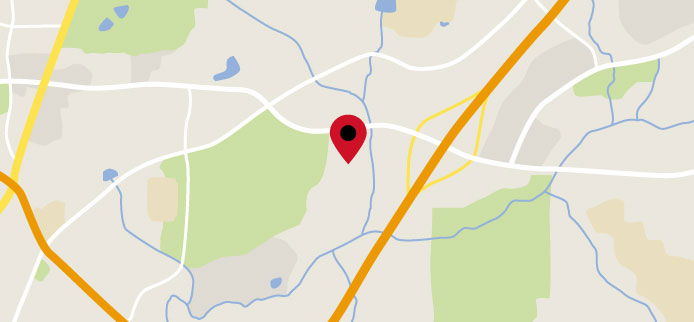 Explore nearby restaurants, airports, gyms, banks, and more. View the map to see more information.
View Map
Upcoming Events
Fort Hood TAP Mega (Summer) Career Fair
Time: 10:00 am CT - 3:00 pm CT Address: Club Hood on Fort Hood 24th Street Building #5764 Wainwright Drive Fort Hood, Texas 76544 Type: Professional Career Fair
IDS Open house Hiring Event at Gillette Stadium
Time: 3:00 pm ET - 7:00 pm ET Address: Gillette Stadium 1 patriot Place, Foxborough, MA , Type: Professional Open House
Register
Hiring Our Heroes Fort Gordon Career Summit
Time: 9:00 am PT - 5:00 pm PT Address: Gordon's Conference and Catering Building 18402 19th St Fort Gordon, 30905 Type: Professional Career Fair
Register
JOINT BASE SAN ANTONIO LACKLAND HIRING FAIR
Time: 10:00 am CT - 2:00 pm CT Address: Arnold Hall Community Center 1560 Stewart Street, Bldg. 5506 Joint Base San Antonio Lackland, Texas 78236 Type: Professional Career Fair
ClearedJobs.net CI or FS Polygraph Only Cleared Job Fair
Time: 2:00 am ET - 6:00 pm ET Address: Hyatt Dulles 2300 Dulles Corner Boulevard Herndon, Virginia 20171 Type: Professional Career Fair
Register
Raytheon in Mckinney: Technology Night at Raytheon
Time: 3:00 pm ET - 7:00 pm ET Address: , Type: Professional Career Fair
Register