Senior Mechanical Designers
Apply
Requisition ID 149596BR
Date updated 10/29/2019
Senior Mechanical DesignersBroughtonSummary of Role:
The Senior Mechanical Designer will be responsible for the mechanical integration of mission equipment onto special mission aircraft. Senior Designer with the ability to take on challenging problems, direct a team of designers and have the ability to work with all layers within the company.
Working within the full life cycle of the products from initial scheming to in-service issues, to deliver on complex projects simultaneously to the highest quality. Directly reporting to the Drawing Office Manager.
Candidate Requirements:Essential:
Experience within an aerospace environment on Creo/Catia/SolidWorks/AutoCAD/or other CAD packages.
Excellent Solid modelling and design maturation of sub-system components.
Creation and modification of engineering drawings
Technical support in design and management of work packages from concept to release.
HNC in Aerospace or Mechanical design with aerospace experience or alternatively a highly regulated/safety critical industry
Excellent interpersonal and communication skills and ability to show your own initiative.
Good problem solving abilities. Ability to view a problem from many viewpoints
Excellent team working skills, ability to take a proactive approach to challenging problems.
Attention to detail, detail-orientated, efficient and perform self-verification of own work and of others.
Customer focus, proven time management and the adherence to deadlines.
Ability to gather and collate information and act upon the data
Ability to work under own initiative, to take the lead of your own requirements within the project.
Understanding of Stress requirements.
Manufacturing knowledge/experience, fabrication, machining, composites
Desirable:
Previous checking experience
Experience in Model Based Design
Eligible for or Holder of current SC security clearance (Raytheon UK will sponsor as required)
For further details on Raytheon AISR visit -
https://www.raytheon.com/uk/capabilities/raytheon-in-the-uk/airborneisr
About Raytheon:
Raytheon UK is a subsidiary of Raytheon Company. We are a prime contractor and major supplier to the UK Ministry of Defence and have developed strong capabilities in mission systems integration in defence, National & Cyber security and commercial markets.
Raytheon UK also designs, develops and manufactures a range of high-technology electronic systems and software solutions at its facilities in Harlow, Glenrothes, Gloucester, Manchester Waddington and Broughton.
Raytheon Company, with 2017 sales of $25 billion and 64,000 employees, is a technology and innovation leader specialising in defence, civil government and cyber security solutions.
With a history of innovation spanning 96 years, Raytheon provides state-of-the-art electronics, mission systems integration, C5ITM products and services, sensing, effects, and mission support for customers in more than 80 countries. Raytheon is headquartered in Waltham, Mass
Raytheon Career Development:
Raytheon has a wealth of resources available to help you develop your career from the moment you join. Activities range from on-line learning modules, to external training and support for taking professional qualifications relevant to your role.
Standard Benefits:
25 days holiday + statutory public holidays
Contributory Pension Scheme (up to 10.5% company contribution)
6 times salary 'Life Assurance'
Flexible Benefits scheme with extensive salary sacrifice scheme's.
Enhanced sick pay scheme
Enhanced Family Friendly Policies, including enhanced Maternity & Shared Parental leave.
37hr working week, with an early finish Friday (hours may vary depending on role, job requirement or site specifics arrangements). Flexible working arrangements may be considered depending on the role and subject to line manager approval.
Diversity:
Diversity is a core business imperative at Raytheon. We are an equal opportunity employer that promotes inclusiveness and always employs the best professionals for the job.
Having a diverse workforce allows Raytheon to draw upon a range of different ideas and experiences which supports growing our business and creates an environment where everyone has an equal opportunity for success.
Raytheon UK pro-actively encourages diversity of ideas, thoughts, and networking opportunities and has created Employee Resource Groups (ERGs) including Raytheon Women's Network, YesNet (Young Employees Success Network), D&I council, Reservist Network etc. and all Raytheon employees are welcome to participate regardless of their background.
149596
Relocation Eligible
No
Clearance Type
SC
Expertise
Aerospace/Aeronautical Engineering
Mechanical Engineering
Systems Engineering
Type Of Job
Full Time
Work Location
United Kingdom - Broughton
Apply
Explore job location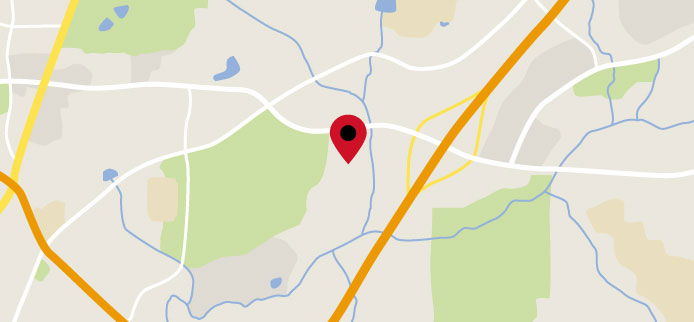 Explore nearby restaurants, airports, gyms, banks, and more. View the map to see more information.
View Map
Upcoming Events
Northeastern University Fall 2019 Employer in Residence 11/19
Time: 10:00 am ET - 12:00 pm ET Address: University Career Services 350 Huntington Avenue 101 Stearns Center Boston, Massachusetts 02115 Type: Other
Raytheon IIS Career Fair - Arlington VA
Time: 11:00 am ET - 6:00 pm ET Address: Raytheon 1110 N. Glebe Road, Suite 620 Arlington, Virginia 22201 Type: Professional Career Fair
Register
Raytheon IIS Career Fair - Dulles, VA
Time: 10:00 am ET - 6:00 pm ET Address: Raytheon 22265 Pacific Blvd Dulles, Virginia 20166 Type: Professional Career Fair
Register
Raytheon IIS Career Fair - Keesler AFB, MS
Time: 11:00 am CT - 3:00 pm CT Address: Bay Breeze Event Center 500 Ploesti Dr Biloxi, Mississippi 39534 Type: Professional Career Fair
Register
#LinkedInMusicCity A Veteran Networking Event
Time: 5:00 pm CT - 7:00 pm CT Address: MAFIAoZA'S 2400 12th Avenue South Nashville, Tennessee 37204 Type: Networking Event
Hire Vets Now - Naval Station Norfolk
Time: 11:00 am ET - 1:00 pm ET Address: Vista Point Conference Center 1754 Massey Hughes Drive Naval Station Norfolk, Virginia Type: Professional Career Fair