Quality Engineer New Business (AISR)
Apply
Requisition ID 158863BR
Date updated 03/16/2020
Quality Engineer New Business (AISR)BroughtonSummary of Role:
Primary responsibility is to ensure that the Quality Requirements are understood for all bid activities, and any new contractual requirements or approvals are flowed into the business in a controlled manner.
Main Duties:
The primary responsibility is to pro-actively engage with the bid managers to give advice on Quality requirements and company held approvals, to ensure all requirements are understood and help standardise where possible our response to RFP's
Duties will also include:
Reviewing and determining regulatory and contractual requirements and establishing their impact on the business and its effect on currently held approvals
Proactive and committed in the pursuit for improvement and innovation across the business and is quality focused
Takes personal responsibility to ensure they are aware of the business objectives and issues facing the organisation. Actively networks across all business areas to gain the best possible solutions and savings from 'Lessons Learned'
Liaising with Supplier Quality Engineers to bring on new suppliers
Producing Story boards in support of Bid teams
Producing compliance matrices for all new requirements
Ensuring a smooth transition from bids to new work
Produce BOE's in line with programme requirements
Ensure resource planning is communicated with the execution team
Candidate Requirements:Essential:
Must be tenacious, but considerate when following through to completion Quality Assurance issues.
Must foster at all levels within the business an understanding of Quality requirements and related subject matter
Must have a strong recent back ground in Quality Systems.
EASA Part 145, Part 21G, Part M, Part 21J, and Military regulatory experience
CQI Qualification.
Proficient in identifying and implementing business metrics
ISO Auditor trained.
Proficient in the use Microsoft Office
Desirable:
Degree in Quality.
Chartered Quality Professional
Practical Experience of implementing a Quality System
Eligible for or Holder of current SC security clearance as a minimum (RSL will sponsor as required)..For further details on Raytheon AISR visit - https://www.raytheon.com/uk/capabilities/raytheon-in-the-uk/airborneisrAbout Raytheon UK
With facilities in Broughton, Waddington, Glenrothes, Harlow, Gloucester and Manchester, Raytheon UK is invested in the British workforce and the development of UK technology. Across the country the company employs 1,700 people and supports 8,000 jobs. As a prime contractor and major supplier to the U.K. Ministry of Defence, Raytheon continues to invest in research and development, supporting innovation and technological advances across the country.
About Raytheon
Raytheon Company, with 2018 sales of $27 billion and 67,000 employees, is a technology and innovation leader specialising in defence, civil government and cyber security solutions. With a history of innovation spanning 97 years, Raytheon provides state-of-the-art electronics, mission systems integration, C5I™ products and services, sensing, effects and mission support for customers in more than 80 countries. Raytheon is headquartered in Waltham, Massachusetts. Follow us on Twitter.
Raytheon Career Development:
Raytheon has a wealth of resources available to help you develop your career from the moment you join. Activities range from on-line learning modules, to external training and support for taking professional qualifications relevant to your role.
Standard Benefits:
25 days holiday + statutory public holidays
Contributory Pension Scheme (up to 10.5% company contribution)
6 times salary 'Life Assurance'
Flexible Benefits scheme with extensive salary sacrifice scheme's.
Enhanced sick pay scheme
Enhanced Family Friendly Policies, including Maternity & Shared Parental leave.
37hr working week with a 9 day fortnight (hours may vary depending on role, job requirement or site specifics arrangements). Flexible working arrangements can be considered depending on the role and subject to line manager approval.
Canteen facilities available at Harlow & Glenrothes sites and Manchester & Gloucester offer free snacks & drinks (hot & cold available).
Diversity:
Diversity is a core business imperative at Raytheon. We are an equal opportunity employer that promotes inclusiveness and always employs the best professionals for the job. Having a diverse workforce allows Raytheon to draw upon a range of different ideas and experiences which supports growing our business and creates an environment where everyone has an equal opportunity for success. Raytheon UK pro-actively encourages diversity of ideas, thoughts, and networking opportunities and has created Employee Resource Groups (ERGs) including Raytheon Women's Network, YesNet (Young Employees Success Network), Raytheon Reservist Network (RaRe), Raytheon Alliance for Diverse Abilities (RADA) and all work together with our Diversity & Inclusion council. All Raytheon employees are welcome to participate regardless of their background.
As a proud contributor to the HM Armed Forces, Raytheon UK signed the HM Armed Forces covenant in 2014. Due to the varied activities and support to our Armed Forces & Reservists, Raytheon UK has since been awarded the prestigious Covenant 'Gold Award' Employee Recognition.
Raytheon UK recognises that our people are the critical factor in our success, and we strive to provide challenging and rewarding careers.
Raytheon Application Process
To apply visit the link to the website
http://jobs.raytheon.com/united-kingdom/search/
and search for Req ID: 158863BR. Please complete the on-line instructions to create a profile and upload CV.
Please also view the Raytheon video:
http://www.raytheon.com/ourcompany/ourculture/
158863
Relocation Eligible
No
Clearance Type
SC
Expertise
Aerospace/Aeronautical Engineering
Quality Assurance
Type Of Job
Full Time
Work Location
United Kingdom - Broughton
Apply
Explore job location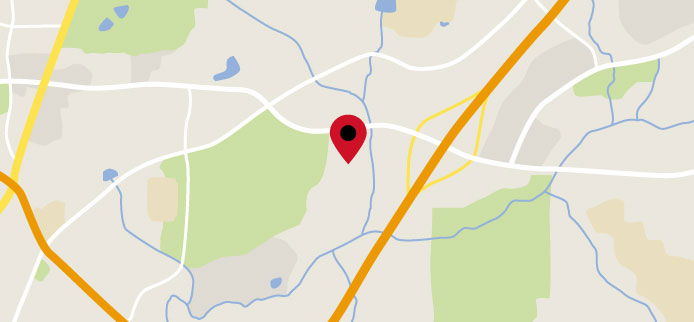 Explore nearby restaurants, airports, gyms, banks, and more. View the map to see more information.
View Map
Upcoming Events
WIT Virtual Co-Op + Career Fair Spring 2020
Time: 3:00 pm ET - 6:00 pm ET Address: Wentworth Institute of Technology 115 Ward Street Tansey Gym Boston , Massachusetts 02120 Type: Campus Career Fair
Raytheon Systems Engineering Virtual Event
Time: 3:00 pm ET - 7:00 pm ET Address: , Type: Professional Career Fair
Register
MIT Virtual Career Fair Spring 2020
Time: 9:00 am ET - 5:00 pm ET Address: MIT Fall Career Fair 2019 350 Brookline St Building WW15 Cambridge, Massachusetts 02139 Type: Campus Career Fair
SWE Virtual Fair
Time: 1:00 pm ET - 4:00 pm ET Address: , Type: Professional Career Fair
Register
Fort Gordon Annual Veterans Job Fair
Time: 10:00 am ET - 2:00 pm ET Address: Fort Gordon Chamberlain Ave & 9th Street Augusta, Georgia Type: Professional Career Fair
Cleared Careers Hiring Event - Aurora, CO
Time: 3:00 pm MT - 6:00 pm MT Address: Radisson 3155 S Vaughn Way Aurora, Colorado 80014 Type: Professional Career Fair