Project Management Assistant/Graduate – Airborne ISR
Apply
Requisition ID 128067BR
Date updated 12/04/2018
Project Management Graduate – Airborne ISR
Broughton, Nr Chester
Summary of Role:
Raytheon UK is looking for a dynamic and high performing graduate to join their Project Management team in Airborne ISR based at Broughton. Raytheon AISR brings together its special mission aircraft — Sentinel R1 and Shadow R1 — as well as emerging commercial aviation power products and extended military capabilities.
Airborne ISR possesses world-leading expertise in the development, modification and support of special missions aircraft, delivering full-spectrum capability in design, development, manufacture, integration and support of a range of intelligence collection platforms.
Already the UK leader in aircraft servicing and modification for Intelligence, Surveillance and Reconnaissance (ISR) platforms, including the Sentinel R1 and Shadow R1 fleets, Raytheon UK Broughton has emerged the Airborne Solutions' Centre of Excellence for technology research and development, as well as programme management for domestic and international customers.
This is a challenging role that will be highly rewarding and high profile, working across multiple UK sites and interfacing with various project support disciplines and communicating with senior leadership staff.
The role will require excellent interpersonal skills, and high levels of energy and stamina.
Ultimately to position will lead to a career in Programme/Project Management in a fast paced & challenging environment.
Project Management:
Raytheon UK organises its business into projects as a method to respond to the demands of its customers and maintain a competitive market position.
Project management is an essential discipline to the performance of the business and Project Managers are responsible for defining, planning, monitoring, controlling, reporting and delivering these projects so that the required benefits are achieved.
Project Managers have overall responsibility for their projects, and are accountable for their successful delivery.
This accountability means that Project Managers have to work with other disciplines such as Engineering, Finance, Commercial and Legal to deliver projects that meet both the goals of the business and the goals of the customer.
Delivering projects in this context requires the co-ordination of complex interdependencies that need careful consideration.
The role of a Project Manager is to:
Assign resources for a project
Work with the customer to establish requirements
Plan the project lifecycle
Set priorities
Maintain control of the project (labour, timescales, resources, budget, quality, administration, customer requirements, delegation of tasks)
Achieve all of the customer's and Raytheon UK's goals on time, to budget and to the required quality.
Candidate Requirements
Essential:
A relevant degree qualification (Ideally in a STEM subject)
Numerical skills demonstrated through academic achievement/work experience
Desirable:
A 2.1 degree in a STEM/Project Management or a Business related degree that incorporates project management as a significant element of the course.
Member (Graduate Level) of a relevant Project Management Professional Institution such as the Association for Project Management (APM)
About Raytheon:
Raytheon UK is a subsidiary of Raytheon Company. We are a prime contractor and major supplier to the UK Ministry of Defence and have developed strong capabilities in mission systems integration in defence, National & Cyber security and commercial markets. Raytheon UK also designs, develops and manufactures a range of high-technology electronic systems and software solutions at its facilities in Harlow, Glenrothes, Gloucester, Manchester Waddington and Broughton.
Raytheon Company, with 2017 sales of $25 billion and 64,000 employees, is a technology and innovation leader specialising in defence, civil government and cybersecurity solutions. With a history of innovation spanning 96 years, Raytheon provides state-of-the-art electronics, mission systems integration, C5ITM products and services, sensing, effects, and mission support for customers in more than 80 countries. Raytheon is headquartered in Waltham, Mass
Raytheon Career Development:
Raytheon has a wealth of resources available to help you develop your career from the moment you join. Activities range from on-line learning modules, to external training and support for taking professional qualifications relevant to your role.
Standard Benefits:
25 days holiday + statutory public holidays
Contributory Pension Scheme (up to 10.5% company contribution)
6 times salary 'Life Assurance'
Flexible Benefits scheme with extensive salary sacrifice scheme's.
Enhanced sick pay scheme
Enhanced Family Friendly Policies, including enhanced Maternity & Shared Parental leave.
37hr working week, with an early finish Friday (hours may vary depending on role, job requirement or site specifics arrangements).
Flexible working arrangements may be considered depending on the role and subject to line manager approval.
Canteen facilities available at Harlow & Glenrothes sites with free snacks & drinks (hot & cold) available at others
Diversity:
Diversity is a core business imperative at Raytheon. We are an equal opportunity employer that promotes inclusiveness and always employs the best professionals for the job. Having a diverse workforce allows Raytheon to draw upon a range of different ideas and experiences which supports growing our business and creates an environment where everyone has an equal opportunity for success. Raytheon UK pro-actively encourages diversity of ideas, thoughts, and networking opportunities and has created Employee Resource Groups (ERGs) including Raytheon Women's Network, YesNet (Young Employees Success Network), D&I council, Reservist Network etc. and all Raytheon employees are welcome to participate regardless of their background.
Application Process: Submit a CV and cover letter (explaining why you have applied for the role, and to Raytheon UK) directly to our careers website. Attach the most recent university module transcript to your application.
To apply visit the link to the website
http://jobs.raytheon.com/united-kingdom/search/
and search for Req ID: 128076BR. Please complete the on-line instructions to create a profile and upload CV.
Please also view the Raytheon video:
http://www.raytheon.com/ourcompany/ourculture/
128067
Relocation Eligible
No
Clearance Type
SC
Expertise
Airline Operations
Type Of Job
Full Time
Work Location
United Kingdom - Broughton
Apply
Explore job location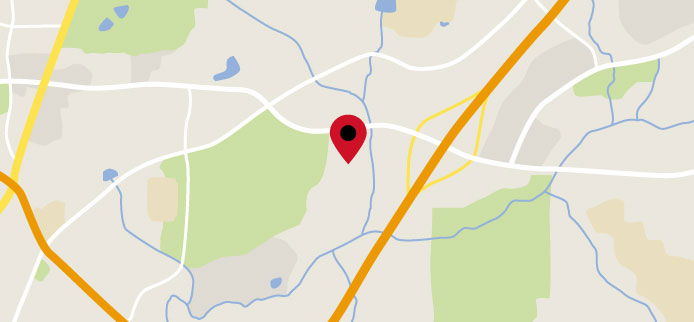 Explore nearby restaurants, airports, gyms, banks, and more. View the map to see more information.
View Map