Programme Director (Airborne ISR)
Apply
Requisition ID 145638BR
Date updated 08/19/2019
Programme Director (Airborne ISR)Broughton
Raytheon UK is looking for a dynamic and high performing Programme Director with current and previous military and aerospace programme experience at a senior level to work within Raytheon's Airborne ISR Business.
The successful candidate will have significant P&L responsibility for the execution of a large strategic programme to deliver Airborne ISR to a Middle Eastern Customer.
It is anticipated that the Programme Director will lead the final programme negotiation team before going on to lead the design, development, manufacture, acceptance and support of the programme.
This is a complex and challenging role that will be highly rewarding and high profile, with extensive communication and interfacing requirements with the International Customer, Government and Industry stakeholders, and the Raytheon Leadership Team, demanding excellent interpersonal skills and high levels of energy and stamina.
The work location will primarily be based in the Broughton, North Wales area with frequent visits to customer sites in the Middle East and travel to the US.
Main Duties:
The Programme Director will be responsible for programme execution across the full programme life cycle.
The successful candidate will be required to:
Direct the delivery of the overall programme.
Manage the programme within agreed budgets using Earned Value techniques, delivering each contracted milestone to agreed performance, cost and schedule commitment.
Ensure that the customer and project requirements are fully understood and implemented within the programme plan.
Motivate the programme team to perform and deliver requirements.
Work in conjunction with functional leaders to ensure that the resources required to support the programme are available and are assigned to the appropriate tasks and duties.
Facilitate complex problem solving initiatives. This will require a high technical competence and ability to think strategic solutions from the customers' perspective.
Identify project risks and opportunities, quantify and produce mitigation, capture and contingency plans.
Ensure the goals/ objectives are clearly communicated, understood and executed by the programme team.
Develop strong relationships with the senior customer community and team mates to ensure that they are meeting their commitments to the project.
Candidate Requirements:
Demonstrable strong Leadership skills with a desire to succeed and inspire performance
Proactive team builder who can motivate and lead by example
Strong interpersonal skills, team motivator, able to build strong relationships with customers and peers. Able to drive multidiscipline teams
Innovative & creative problem solver. Able to develop and deliver effective presentations.
Able to facilitate problem solving of complex issues across business units and organisational boundaries
Excellent Communication – written and verbal at all levels within the organisation and with the customer
Commercially astute
Excellent negotiation skills
Ability to identify and understand technical programme issues, to summarize key concerns and follow through with development of an action plan to correct or satisfy problem areas.
Integrity and honesty
Energy, Drive and Staying Power; maintains personal motivation over the long haul
Courage; able to make the difficult decision
Ability to rapidly assimilate information, culture and process to bring maximum effect in a short space of time.
Education and ExperienceEssential
Previous experience of successfully leading a large multi-disciplined team to deliver an airborne platform integration programme (or significant elements of it) for the Defence or Aerospace Industry with annual revenues in excess of £100M.
Degree in Science, Engineering or Business Management, plus established progressive experience in programme/project delivery using business performance management and reporting methodologies
Experience of working within the regulatory frameworks of the Defence or Aerospace Industry and specifically as required to achieve certification for delivery into the Middle East
Demonstrable international; bid and proposal management experience, winning new, repeat or follow on business through leading and supplying winning proposals
Demonstrable experience of senior international Customer stakeholder engagement specifically within the Middle East.
Experience of effective management of programmes using Earned Value Management, EVM
Desirable
Member of a relevant Engineering or Programme Management Professional Institution
For further details on Raytheon AISR visit - https://www.raytheon.com/uk/capabilities/raytheon-in-the-uk/airborneisr

145638
Business Unit Profile
About Raytheon UK
With facilities in Broughton, Waddington, Glenrothes, Harlow, Gloucester and Manchester, Raytheon UK is invested in the British workforce and the development of UK technology. Across the country the company employs 1,700 people and supports 8,000 jobs. As a prime contractor and major supplier to the U.K. Ministry of Defence, Raytheon continues to invest in research and development, supporting innovation and technological advances across the country.
About Raytheon
Raytheon Company, with 2018 sales of $27 billion and 67,000 employees, is a technology and innovation leader specialising in defence, civil government and cyber security solutions. With a history of innovation spanning 97 years, Raytheon provides state-of-the-art electronics, mission systems integration, C5I™ products and services, sensing, effects and mission support for customers in more than 80 countries.

Raytheon

is headquartered in Waltham, Massachusetts. Follow us on

Twitter

.
Raytheon Career Development:
Raytheon has a wealth of resources available to help you develop your career from the moment you join. Activities range from on-line learning modules, to external training and support for taking professional qualifications relevant to your role.
Standard Benefits:
25 days holiday + statutory public holidays
Contributory Pension Scheme (up to 10.5% company contribution)
6 times salary 'Life Assurance'
Flexible Benefits scheme with extensive salary sacrifice scheme's.
Enhanced sick pay scheme
Enhanced Family Friendly Policies, including Maternity & Shared Parental leave.
37hr working week with an early finish Friday (hours may vary depending on role, job requirement or site specifics arrangements). Flexible working arrangements can be considered depending on the role and subject to line manager approval.
Diversity:
Diversity is a core business imperative at Raytheon. We are an equal opportunity employer that promotes inclusiveness and always employs the best professionals for the job. Having a diverse workforce allows Raytheon to draw upon a range of different ideas and experiences which supports growing our business and creates an environment where everyone has an equal opportunity for success. Raytheon UK pro-actively encourages diversity of ideas, thoughts, and networking opportunities and has created Employee Resource Groups (ERGs) including Raytheon Women's Network, YesNet (Young Employees Success Network), Raytheon Reservist Network (RaRe), Raytheon Alliance for Diverse Abilities (RADA) and all work together with our Diversity & Inclusion council. All Raytheon employees are welcome to participate regardless of their background.
As a proud contributor to the HM Armed Forces, Raytheon UK signed the HM Armed Forces covenant in 2014. Due to the varied activities and support to our Armed Forces & Reservists, Raytheon UK has since been awarded the prestigious Covenant 'Gold Award' Employee Recognition.
Raytheon UK recognises that our people are the critical factor in our success, and we strive to provide challenging and rewarding careers.
Raytheon Application Process
To apply visit
the link to the website http://jobs.raytheon.com/united-kingdom/search/
and search for Req ID: 145638BR. Please complete the on-line instructions to create a profile and upload CV.
Please also view the Raytheon video: http://www.raytheon.com/ourcompany/ourculture/
Relocation Eligible
Yes
Clearance Type
SC
Expertise
Aerospace/Aeronautical Engineering
Program Management
Type Of Job
Full Time
Work Location
United Kingdom - Broughton
Apply
Explore job location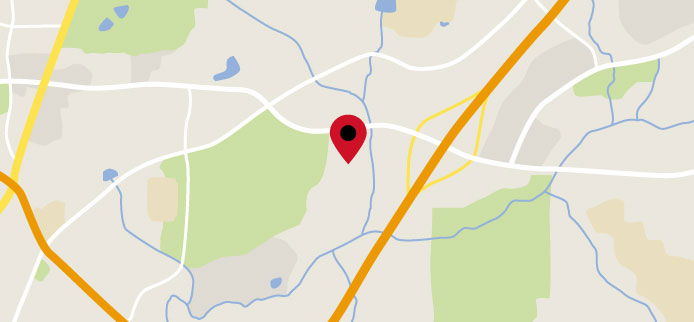 Explore nearby restaurants, airports, gyms, banks, and more. View the map to see more information.
View Map
Upcoming Events
U of Arizona- Engineering/STEM Next Day Screens - Fall 2019
Time: 8:00 am MT - 5:00 pm MT Address: Student Union Memorial Center 1303 E. University Blvd. Suite 411 Tucson, Arizona 85721 Type: Campus Screens
U. of Arizona - Eller EXPO (Finance LDP) - Undergrad (Fall 2019)
Time: 11:00 am MT - 4:00 pm MT Address: McClelland Atrium, 2nd Floor 1130 E. Helen St. Tucson, Arizona 85721 Type: Campus Career Fair
MSU Fall Career Days - Engineering & Technology Fall 2019
Time: 4:00 pm ET - 7:00 pm ET Address: Spartan Stadium 891 Birch Rd East Lansing, Michigan 48824-5005 Type: Campus Career Fair
MSU Fall 2019 AES Networking Mixer
Time: 7:00 pm ET - 8:30 pm ET Address: , Type: Networking Event
New Mexico State U. - Career Expo (Fall 2019)
Time: 9:00 am MT - 3:00 pm MT Address: Corbett Center Student Union 3rd Floor Ballrooms 1600 International Mall Las Cruces, New Mexico 88003 Type: Campus Career Fair
U. Texas, San Antonio Campus Screens - Fall 2019
Time: 8:30 am CT - 5:00 pm CT Address: UTSA Career Center 1 UTSA Circle San Antonio, Texas 78249 Type: Campus Screens