Engineering Requirements Manager
Apply
Requisition ID 137362BR
Date updated 10/25/2019
Engineering Requirements Manager
Broughton

Summary of Role
Reporting to the Systems Design Authority, you will be required to execute and advise the engineering community on the Requirements Management (RM) Policy.
The Requirements Management Specialist provides assistance to Engineering on complex technical data in support of new and existing programmes. Maintaining an accurate history of the evolution of the system requirement set; ensuring all supporting information is linked and readily accessible. You will review documents to verify completeness and accuracy of data, resolving discrepancies with originators while aligning with customer and company policies and procedures.

Main Duties
Work with the Lead Systems Engineer to select an appropriate lifecycle to produce a Requirement Management Plan and associated data model.
Responsible for setup and administration of the DOORS database against the Requirement Management Plan, for e.g. define attributes and DOORS schema.
Liaise closely with the Configuration and Data Management (CMDM) Team to ensure the requirements baseline is kept under Configuration Change Control as required by the programme.
Assess the change impact to requirements and highlight risks to the programme.
Define the process to trace verification requirements back to system requirements and vice versa, in-line with the integration and verification plan for a complex system to prepare evidence for Customer acceptance and Certification.
Specify bespoke views and reports as required by Engineering and Programme Management e.g. Key Performance Indicators, Metrics.
Participate in process improvement activities and communicate Requirement Management policies and procedures to all project stakeholders.
Ensure that the requirements of all lifecycle stages are addressed at the correct point in the System design and consideration should be given to the design attributes such as manufacturability, testability, reliability, maintainability, safety, security, flexibility, interoperability, capability growth, disposal ,cost, natural variations etc.
Decompose higher-level functions to lower-levels and trace the allocation of requirements to those functions, and understand the need for functional models.
Ensure the overall coherence and cohesion of the "evolving" design of a system is maintained, in a verifiable manner, throughout the lifecycle, whilst complying with the Certification requirements.

Candidate Requirements
Essential
Experience in delivering System Engineering activities on complex military or equivalent systems.
Understand what a system is, its context within its environment, its boundaries and interfaces across the System lifecycle.
Understand the principles of architectural design and its role within the System lifecycle.
Recognise the scope and limitations of models and simulations, including definition, implementation and analysis to show how a particular object or phenomenon will behave.
Analytical thinking: To become familiar with domains that may be unknown, you must have the ability to understand and analyse complicated problems and relationships.

Desirable
Bachelor's Degree in an Engineering or Science based subject.
Certified to INCOSE or IREB professional standards.
Familiar with working in an Integrated Product Team (IPT) participating in essential acquisition and development activities in a cross-functional team.
Familiar with the UK MoD Knowledge in Defence (KiD) Requirements and Acquisition Framework.
Experience with Certification & Airworthiness standards.
Skilled in creating bespoke views and reports using DXL scripts.

For further details on Raytheon AISR visit - https://www.raytheon.com/uk/capabilities/raytheon-in-the-uk/airborneisr

137362
Business Unit Profile
About Raytheon UK
With facilities in Broughton, Waddington, Glenrothes, Harlow, Gloucester and Manchester, Raytheon UK is invested in the British workforce and the development of UK technology. Across the country the company employs 1,700 people and supports 8,000 jobs. As a prime contractor and major supplier to the U.K. Ministry of Defence, Raytheon continues to invest in research and development, supporting innovation and technological advances across the country.
About Raytheon
Raytheon Company, with 2018 sales of $27 billion and 67,000 employees, is a technology and innovation leader specialising in defence, civil government and cyber security solutions. With a history of innovation spanning 97 years, Raytheon provides state-of-the-art electronics, mission systems integration, C5I™ products and services, sensing, effects and mission support for customers in more than 80 countries.

Raytheon

is headquartered in Waltham, Massachusetts. Follow us on

Twitter

.
Diversity:
Diversity is a core business imperative at Raytheon. We are an equal opportunity employer that promotes inclusiveness and always employs the best professionals for the job. Having a diverse workforce allows Raytheon to draw upon a range of different ideas and experiences which supports growing our business and creates an environment where everyone has an equal opportunity for success.
As a proud contributor to the HM Armed Forces, Raytheon UK signed the HM Armed Forces covenant in 2014. Due to the varied activities and support to our Armed Forces & Reservists, Raytheon UK has since been awarded the prestigious Covenant 'Gold Award' Employee Recognition.
Raytheon UK recognises that our people are the critical factor in our success, and we strive to provide challenging and rewarding careers.
Raytheon Application Process
To apply visit
the link to the website http://jobs.raytheon.com/united-kingdom/search/
and search for Req ID: 137362BR. Please complete the on-line instructions to create a profile and upload CV.
Please also view the Raytheon video: http://www.raytheon.com/ourcompany/ourculture/
Relocation Eligible
No
Clearance Type
SC
Expertise
Aerospace/Aeronautical Engineering
Systems Engineering
Type Of Job
Full Time
Work Location
United Kingdom - Broughton
Apply
Explore job location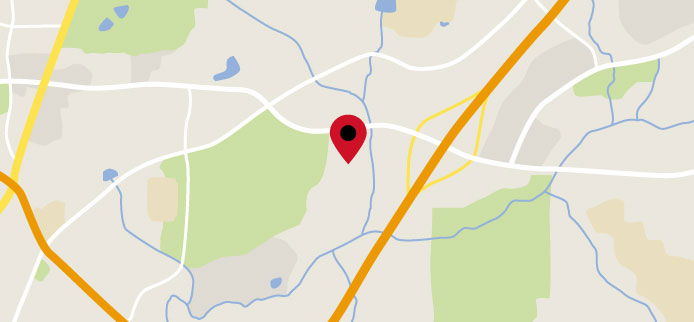 Explore nearby restaurants, airports, gyms, banks, and more. View the map to see more information.
View Map
Upcoming Events
Northeastern University Fall 2019 Employer in Residence 11/19
Time: 10:00 am ET - 12:00 pm ET Address: University Career Services 350 Huntington Avenue 101 Stearns Center Boston, Massachusetts 02115 Type: Other
Raytheon IIS Career Fair - Arlington VA
Time: 11:00 am ET - 6:00 pm ET Address: Raytheon 1110 N. Glebe Road, Suite 620 Arlington, Virginia 22201 Type: Professional Career Fair
Register
Raytheon IIS Career Fair - Dulles, VA
Time: 10:00 am ET - 6:00 pm ET Address: Raytheon 22265 Pacific Blvd Dulles, Virginia 20166 Type: Professional Career Fair
Register
Raytheon IIS Career Fair - Keesler AFB, MS
Time: 11:00 am CT - 3:00 pm CT Address: Bay Breeze Event Center 500 Ploesti Dr Biloxi, Mississippi 39534 Type: Professional Career Fair
Register
#LinkedInMusicCity A Veteran Networking Event
Time: 5:00 pm CT - 7:00 pm CT Address: MAFIAoZA'S 2400 12th Avenue South Nashville, Tennessee 37204 Type: Networking Event
Hire Vets Now - Naval Station Norfolk
Time: 11:00 am ET - 1:00 pm ET Address: Vista Point Conference Center 1754 Massey Hughes Drive Naval Station Norfolk, Virginia Type: Professional Career Fair