Design & Airworthiness Administrator – Airborne ISR
Apply
Requisition ID 129594BR
Date updated 06/04/2019
Design & Airworthiness Administrator – Airborne ISR
Broughton
Summary of Role:
This is an excellent opportunity to work within an exciting aerospace engineering environment, interacting with colleagues at all levels. The primary function of this position is to support the Head of Design, the Office of Airworthiness and Flight Operations in managing data associated with Raytheon ISR's design and Flight Operation approvals.
Main Duties:
Manage the documentation for the authorisation of design and flight operations staff working under corporate approvals to include: processing of authorisation requests, scheduling review meetings, progressing actions, maintaining tracking spread sheets and filing of records.
Assist in managing the design procedure set documentation, to include: processing of change requests; ensuring that original documents are maintained and approved; maintaining records from audit out-brief meetings and managing corrective actions, and maintaining and filing of records.
Ensure all approved design and flight operations documentation and all review/approval evidence is appropriately filed and logged with Configuration Management.
Assist in the preparation of draft design and flight operations applications and flight test permits, and organise review meetings.
Gather design and certification performance data to produce briefing material and status reports.
Generate and facilitate the approval of design and flight operations purchase requisitions, security forms and other process documentation.
Provide efficient and reliable secretarial and administrative support to the Head of Design and to the other members of the Design Airworthiness team, where requested.
Organise meetings and refreshments, manage visitor site bookings and security clearances, organise working lunches when required.
Take minutes when required and produce reports at various levels within the company.
Candidate Requirements:
Essential
Excellent organisational and interpersonal skills.
Excellent administrative skills and ability to multitask and prioritise, and work within agreed timescales
Good communication skills (written and verbal).
Accuracy and attention to detail.
Ability to use Microsoft Office packages including MS Excel at an intermediate standard.
Trustworthy and of high integrity to be able to manage and be exposed to confidential information.
Self-motivated and Team Player
Eligible for or Holder of current SC security clearance (Raytheon will sponsor as required)
Desirable
Previous experience working in a design environment
For further details on Raytheon AISR visit -
https://www.raytheon.com/uk/capabilities/raytheon-in-the-uk/airborneisr
About Raytheon:
Raytheon UK is a subsidiary of Raytheon Company. We are a prime contractor and major supplier to the UK Ministry of Defence and have developed strong capabilities in mission systems integration in defence, National & Cyber security and commercial markets.
Raytheon UK also designs, develops and manufactures a range of high-technology electronic systems and software solutions at its facilities in Harlow, Glenrothes, Gloucester, Manchester Waddington and Broughton.
Raytheon Company, with 2017 sales of $25 billion and 64,000 employees, is a technology and innovation leader specialising in defence, civil government and cyber security solutions.
With a history of innovation spanning 96 years, Raytheon provides state-of-the-art electronics, mission systems integration, C5ITM products and services, sensing, effects, and mission support for customers in more than 80 countries. Raytheon is headquartered in Waltham, Mass
Raytheon Career Development:
Raytheon has a wealth of resources available to help you develop your career from the moment you join. Activities range from on-line learning modules, to external training and support for taking professional qualifications relevant to your role.
Standard Benefits:
25 days holiday + statutory public holidays
Contributory Pension Scheme (up to 10.5% company contribution)
6 times salary 'Life Assurance'
Flexible Benefits scheme with extensive salary sacrifice scheme's.
Enhanced sick pay scheme
Enhanced Family Friendly Policies, including enhanced Maternity & Shared Parental leave.
37hr working week, with an early finish Friday (hours may vary depending on role, job requirement or site specifics arrangements). Flexible working arrangements may be considered depending on the role and subject to line manager approval.
Diversity:
Diversity is a core business imperative at Raytheon. We are an equal opportunity employer that promotes inclusiveness and always employs the best professionals for the job. Having a diverse workforce allows Raytheon to draw upon a range of different ideas and experiences which supports growing our business and creates an environment where everyone has an equal opportunity for success.
Raytheon UK pro-actively encourages diversity of ideas, thoughts, and networking opportunities and has created Employee Resource Groups (ERGs) including Raytheon Women's Network, YesNet (Young Employees Success Network), D&I council, Reservist Network etc. and all Raytheon employees are welcome to participate regardless of their background.
129594
Relocation Eligible
No
Clearance Type
SC
Expertise
Administrative Services/Support
Aerospace/Aeronautical Engineering
Type Of Job
Full Time
Work Location
United Kingdom - Broughton
Apply
Explore job location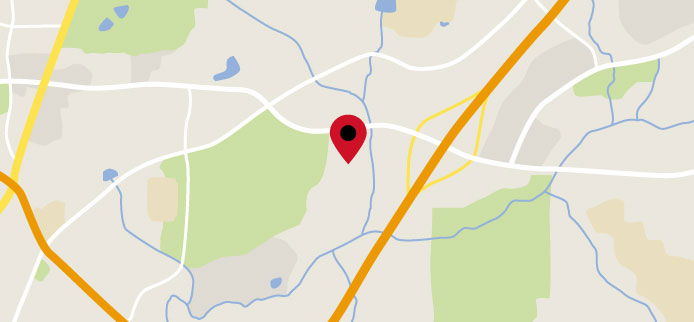 Explore nearby restaurants, airports, gyms, banks, and more. View the map to see more information.
View Map
Upcoming Events
Hire Our Heroes Fort Hood Career Summit - Networking Reception
Time: 4:00 pm CT - 6:00 pm CT Address: Club Hood 28218 Wainwright Dr Fort Hood, Texas 76544 Type: Professional Career Fair
ClearedJobs.net CyberTexas Job Fair - UTSA Downtown
Time: 11:00 am CT - 3:00 pm CT Address: UTSA Downtown 501 W. Cesar E. Chavez Blvd. Durango Building San Antonio, Texas 78207 Type: Professional Career Fair
Hire Our Heroes Fort Hood Career Summit - Career Fair
Time: 2:00 pm CT - 5:00 pm CT Address: Club Hood 28218 Wainwright Dr. Fort Hood, Texas 76544 Type: Professional Career Fair
8th Annual Regional Job Fair
Time: 10:00 am ET - 1:00 pm ET Address: Lowell Memorial Auditorium 50 E Merrimack Street Lowell, MA , 01852 Type: Professional Career Fair
DICE Career Fair - Dallas TX
Time: 4:00 pm CT - 7:00 pm CT Address: Ruthe Jackson Center 3113 S Carrier Pkwy Grand Prairie, Texas 75052 Type: Professional Career Fair
Raytheon IIS Career Fair - DOMino
Time: 10:00 am ET - 6:00 pm ET Address: Raytheon 22210 Pacific Blvd Dulles, Virginia 20166 Type: Professional Career Fair
Register