Chief Test Pilot
Apply
Requisition ID 150818BR
Date updated 10/30/2019
Raytheon Chief Test Pilot Broughton
An exciting opportunity has arisen for a Chief Test Pilot (CTP) to lead the Raytheon UK Flight Test Organisation to support the AISR Team design, integrate, test and deliver Intelligence, Surveillance and Reconnaissance (ISR) systems into service.
Reporting to the Head of Engineering in AISR, the Chief Test Pilot has overall responsibility for Raytheon UK's Flight Test Organisation (FTO)/Flight Operations Department (FOD).
The CTP will be required to be an MAA and CAA post holder. CTP responsibilities are to ensure that all flight operations are appropriately authorised, conducted safely by experienced and trained individuals, and in compliance to the approved procedures, flight test permit and regulations.
This role requires knowledge of the full spectrum of aircraft flight operations.
Required to undertake production and Flight Testing as well as normal flight operations such as continuation training or ferry flights.
The FTO/FOD is based at Broughton and includes a Test Pilot, a Flight Test Engineer and various subcontract or customer supplied test pilots or trials engineers as required. Flight testing is performed under a variety of civil and military approvals, namely; CAA 'B' Conditions, EASA Permit to Fly, or MAA CFAOS. Whilst the significant majority of flight test hours have historically been gained through mission system testing, developmental / Cat 1 testing has featured and may feature significantly in the near future.
Candidates will need experience and qualification commensurate with this level of test flying.
The Chief Test Pilot will:
Ensure all flying operations are conducted in accordance with the Flight Operations Manual and other relevant applicable regulations.
Ensure that Flight Tests are conducted within applicable limitations or requirements as appropriate to the aircraft type, modification or test to be conducted, as defined by the Design Organisation (DO)
Identify the Test and Evaluation requirements from Design Reviews to ensure that they are within the capability and scope of the RSL Test & Evaluation personnel
Have approval authority for the content, conduct and execution of Flight Test Schedules (FTS) and Sortie Flight Test Plans (SFTP)
Have approval authority for the management of personnel on board the aircraft for the purpose of the test
Authorise individual test flights or delegate authorisation in an approved manner to a TP, in accordance with the Flight Operations Manual
Ensuring that all Post Flight documentation is generated at the earliest opportunity, and appropriately distributed following satisfactory completion of one or a series of Test Flights pertaining to an individual Flight Test Schedule
Ensuring that the organisation is in compliance with the regulations
Administer MAA CFAOS exposition and associated procedures
Maintain currency and competency as a pilot/test pilot iaw the Flight Operations Manual and other applicable regs
Attend safety reviews, meetings and boards when required
Ensure manuals are updated as regulations alter.
Be responsible for, report on and manage the careers of personnel in the FTO.
Required Skills/Qualifications:
Appropriate educational background.
Experience of aircraft flight operations
Understanding of Civil and Military Flying Regulations
Ability to work with all levels of management
Ability to work confidently under pressure
Strong leadership skills
Communication and presentation skills
Current multi-engine Type rating (King Air and/or Global Express would be an advantage).
Graduate of one of the 4 recognised Test Pilots Schools as a Test Pilot
Suitable Pilot experience in Production and Flight test
EASA CPL or ATPL with Cat 1 flight test endorsement
EASA Class 1 Medical or equivalent
Eligible for or Holder of current SC security clearance (RSL will sponsor as required)For further details on Raytheon AISR visit - https://www.raytheon.com/uk/capabilities/raytheon-in-the-uk/airborneisr
150818
Business Unit Profile
About Raytheon UK
With facilities in Broughton, Waddington, Glenrothes, Harlow, Gloucester and Manchester, Raytheon UK is invested in the British workforce and the development of UK technology. Across the country the company employs 1,700 people and supports 8,000 jobs. As a prime contractor and major supplier to the U.K. Ministry of Defence, Raytheon continues to invest in research and development, supporting innovation and technological advances across the country.

About Raytheon
Raytheon Company, with 2018 sales of $27 billion and 67,000 employees, is a technology and innovation leader specialising in defence, civil government and cyber security solutions. With a history of innovation spanning 97 years, Raytheon provides state-of-the-art electronics, mission systems integration, C5I™ products and services, sensing, effects and mission support for customers in more than 80 countries. Raytheon is headquartered in Waltham, Massachusetts. Follow us on Twitter.

Raytheon Career Development:
Raytheon has a wealth of resources available to help you develop your career from the moment you join. Activities range from on-line learning modules, to external training and support for taking professional qualifications relevant to your role.

Standard Benefits:

25 days holiday + statutory public holidays
Contributory Pension Scheme (up to 10.5% company contribution)
6 times salary 'Life Assurance'
Flexible Benefits scheme with extensive salary sacrifice scheme's.
Enhanced sick pay scheme
Enhanced Family Friendly Policies, including Maternity & Shared Parental leave.
37hr working week with a 9 day fortnight (hours may vary depending on role, job requirement or site specifics arrangements). Flexible working arrangements can be considered depending on the role and subject to line manager approval.
Canteen facilities available at Harlow & Glenrothes sites and Manchester & Gloucester offer free snacks & drinks (hot & cold available).

Diversity:
Diversity is a core business imperative at Raytheon. We are an equal opportunity employer that promotes inclusiveness and always employs the best professionals for the job. Having a diverse workforce allows Raytheon to draw upon a range of different ideas and experiences which supports growing our business and creates an environment where everyone has an equal opportunity for success. Raytheon UK pro-actively encourages diversity of ideas, thoughts, and networking opportunities and has created Employee Resource Groups (ERGs) including Raytheon Women's Network, YesNet (Young Employees Success Network), Raytheon Reservist Network (RaRe), Raytheon Alliance for Diverse Abilities (RADA) and all work together with our Diversity & Inclusion council. All Raytheon employees are welcome to participate regardless of their background.

As a proud contributor to the HM Armed Forces, Raytheon UK signed the HM Armed Forces covenant in 2014. Due to the varied activities and support to our Armed Forces & Reservists, Raytheon UK has since been awarded the prestigious Covenant 'Gold Award' Employee Recognition.

Raytheon UK recognises that our people are the critical factor in our success, and we strive to provide challenging and rewarding careers.

Raytheon Application Process
To apply visit the link to the website http://jobs.raytheon.com/united-kingdom/search/
and search for Req ID: 150818BR. Please complete the on-line instructions to create a profile and upload CV.

Please also view the Raytheon video: http://www.raytheon.com/ourcompany/ourculture/

Relocation Eligible
Yes
Clearance Type
SC
Expertise
Aerospace/Aeronautical Engineering
Flight & Aircraft
Type Of Job
Full Time
Work Location
United Kingdom - Broughton
Apply
Explore job location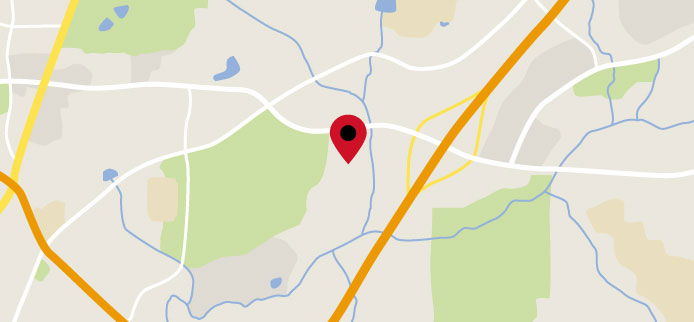 Explore nearby restaurants, airports, gyms, banks, and more. View the map to see more information.
View Map
Upcoming Events
Northeastern University Fall 2019 Employer in Residence 11/19
Time: 10:00 am ET - 12:00 pm ET Address: University Career Services 350 Huntington Avenue 101 Stearns Center Boston, Massachusetts 02115 Type: Other
Raytheon IIS Career Fair - Arlington VA
Time: 11:00 am ET - 6:00 pm ET Address: Raytheon 1110 N. Glebe Road, Suite 620 Arlington, Virginia 22201 Type: Professional Career Fair
Register
Raytheon IIS Career Fair - Dulles, VA
Time: 10:00 am ET - 6:00 pm ET Address: Raytheon 22265 Pacific Blvd Dulles, Virginia 20166 Type: Professional Career Fair
Register
Raytheon IIS Career Fair - Keesler AFB, MS
Time: 11:00 am CT - 3:00 pm CT Address: Bay Breeze Event Center 500 Ploesti Dr Biloxi, Mississippi 39534 Type: Professional Career Fair
Register
#LinkedInMusicCity A Veteran Networking Event
Time: 5:00 pm CT - 7:00 pm CT Address: MAFIAoZA'S 2400 12th Avenue South Nashville, Tennessee 37204 Type: Networking Event
Hire Vets Now - Naval Station Norfolk
Time: 11:00 am ET - 1:00 pm ET Address: Vista Point Conference Center 1754 Massey Hughes Drive Naval Station Norfolk, Virginia Type: Professional Career Fair