Bid Pricing Support - Estimator
Apply
Requisition ID 159124BR
Date updated 03/16/2020
Bid Pricing Support - Estimator
BroughtonSummary of Role:
In support of developing Customer proposals, working with the bid and project teams to develop robust costs estimates for equipment and through life support services:
Main Duties:
Develop commercial Work Breakdown Structures (WBS) in line with Integrated Management Schedule (IMS)
Develop Bills of Materials (BoM) and collate project bought out cost
Produce resource Basis of Estimates (BOE) for Commercial team (Commercial & Subcontract/Supply Chain) based on defined project scope
Produce Commercial project cost summaries to support bid gate reviews and submissions
Produce alternative cost scenarios as required by the project team
Analyse supplier proposals in conjunction with Subcontract and Supply Chain to define inputs to cost model
Analyse supplier proposals in conjunction with Subcontract and Supply Chain to establish value for money
Prepare 'should cost' estimates for bought out items using various techniques – comparative (analogous), parametric, bottom-up, 3-point
Provide cost inputs to finance to develop project pricing model
Identify risks, opportunities & dependencies and provide input to project risk reviews
Working with project specialists provide estimates for support scenarios e.g. warranty costs, repair costs etc.
Preparation and maintenance of historical cost data and analysis for use in future projects
Presenting cost data to management, customer representatives, price auditors, subcontractors and suppliers
Support to MoD Cost Assurance & Analysis Service (CAAS)
Development of Single Source Procurement Regulations (SSPR) methodologies
Estimating and contract reporting
Candidate Requirements:
Essential:
Project management experience through the entire project lifecycle
Subcontract or supply chain management experience
MoD contracting experience and knowledge of DEFCONs
Engineering background
Effective liaison with stakeholders
Experienced in using spreadsheets and complex estimating/pricing models
Strong attention to detail
Numerate
Effective written and verbal communication skills
Flexible, adaptable and good team worker
Experience of parametric estimating tools e.g. Price H
Ability to analyse drawings and technical specifications to prepare BOM and BOE
Ability to work across all functions within a project environment to obtain data and support when preparing estimates
Ability to meet and exceed demanding deadlines in a bid environment
Eligible for or Holder of current SC security clearance (Raytheon UK will sponsor as required)Desirable:
MoD Cost Assurance and Analysis Service (CAAS) experience
Degree qualified
Experience of schedule modelling using MS Project
Full UK driving Licence
For further details on Raytheon AISR visit -
https://www.raytheon.com/uk/capabilities/raytheon-in-the-uk/airborneisr
About Raytheon UK
With facilities in Broughton, Waddington, Glenrothes, Harlow, Gloucester and Manchester, Raytheon UK is invested in the British workforce and the development of UK technology. Across the country the company employs 1,700 people and supports 8,000 jobs. As a prime contractor and major supplier to the U.K. Ministry of Defence, Raytheon continues to invest in research and development, supporting innovation and technological advances across the country.
About Raytheon
Raytheon Company, with 2018 sales of $27 billion and 67,000 employees, is a technology and innovation leader specialising in defence, civil government and cyber security solutions. With a history of innovation spanning 97 years, Raytheon provides state-of-the-art electronics, mission systems integration, C5I™ products and services, sensing, effects and mission support for customers in more than 80 countries. Raytheon is headquartered in Waltham, Massachusetts. Follow us on Twitter.
Raytheon Career Development:
Raytheon has a wealth of resources available to help you develop your career from the moment you join. Activities range from on-line learning modules, to external training and support for taking professional qualifications relevant to your role.
Standard Benefits:
25 days holiday + statutory public holidays
Contributory Pension Scheme (up to 10.5% company contribution)
6 times salary 'Life Assurance'
Flexible Benefits scheme with extensive salary sacrifice scheme's.
Enhanced sick pay scheme
Enhanced Family Friendly Policies, including Maternity & Shared Parental leave.
37hr working week with a 9 day fortnight (hours may vary depending on role, job requirement or site specifics arrangements). Flexible working arrangements can be considered depending on the role and subject to line manager approval.
Canteen facilities available at Harlow & Glenrothes sites and Manchester & Gloucester offer free snacks & drinks (hot & cold available).
Diversity:
Diversity is a core business imperative at Raytheon. We are an equal opportunity employer that promotes inclusiveness and always employs the best professionals for the job. Having a diverse workforce allows Raytheon to draw upon a range of different ideas and experiences which supports growing our business and creates an environment where everyone has an equal opportunity for success. Raytheon UK pro-actively encourages diversity of ideas, thoughts, and networking opportunities and has created Employee Resource Groups (ERGs) including Raytheon Women's Network, YesNet (Young Employees Success Network), Raytheon Reservist Network (RaRe), Raytheon Alliance for Diverse Abilities (RADA) and all work together with our Diversity & Inclusion council. All Raytheon employees are welcome to participate regardless of their background.
As a proud contributor to the HM Armed Forces, Raytheon UK signed the HM Armed Forces covenant in 2014. Due to the varied activities and support to our Armed Forces & Reservists, Raytheon UK has since been awarded the prestigious Covenant 'Gold Award' Employee Recognition.
Raytheon UK recognises that our people are the critical factor in our success, and we strive to provide challenging and rewarding careers.
Raytheon Application Process
To apply visit the link to the website
http://jobs.raytheon.com/united-kingdom/search/
and search for Req ID: 159124BR. Please complete the on-line instructions to create a profile and upload CV.
Please also view the Raytheon video:
http://www.raytheon.com/ourcompany/ourculture/
159124
Relocation Eligible
No
Clearance Type
SC
Expertise
Finance
Type Of Job
Full Time
Work Location
United Kingdom - Broughton
Apply
Explore job location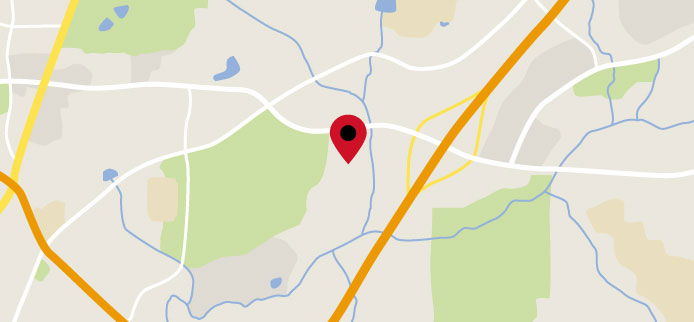 Explore nearby restaurants, airports, gyms, banks, and more. View the map to see more information.
View Map
Upcoming Events
WIT Virtual Co-Op + Career Fair Spring 2020
Time: 3:00 pm ET - 6:00 pm ET Address: Wentworth Institute of Technology 115 Ward Street Tansey Gym Boston , Massachusetts 02120 Type: Campus Career Fair
Raytheon Systems Engineering Virtual Event
Time: 3:00 pm ET - 7:00 pm ET Address: , Type: Professional Career Fair
Register
MIT Virtual Career Fair Spring 2020
Time: 9:00 am ET - 5:00 pm ET Address: MIT Fall Career Fair 2019 350 Brookline St Building WW15 Cambridge, Massachusetts 02139 Type: Campus Career Fair
SWE Virtual Fair
Time: 1:00 pm ET - 4:00 pm ET Address: , Type: Professional Career Fair
Register
Fort Gordon Annual Veterans Job Fair
Time: 10:00 am ET - 2:00 pm ET Address: Fort Gordon Chamberlain Ave & 9th Street Augusta, Georgia Type: Professional Career Fair
Cleared Careers Hiring Event - Aurora, CO
Time: 3:00 pm MT - 6:00 pm MT Address: Radisson 3155 S Vaughn Way Aurora, Colorado 80014 Type: Professional Career Fair