Test & Acceptance Manager
Apply
Requisition ID 156115BR
Date updated 02/14/2020
Test & Acceptance Manager WaddingtonSummary of role
A fantastic opportunity to join Raytheon (RTN) UK in our Airborne Intelligence, Surveillance and Reconnaissance (AISR) business as the Test and Evaluation Lead on Strategic ISR programmes based at RAF Waddington.
Working closely with the System Engineering, Software, Flight Operations and Airworthiness teams in an environment where we design, develop, integrate and test functional and non-functional capabilities for our customers.
Working closely with the Engineering team, Customer and Stakeholders to establish and agree the strategy and activities to successfully deliver AISR solutions to meet the Customer requirements from the Integration, Test, Evaluation & Acceptance perspective across the portfolio of ISR platforms.
This role will initially focus on UK Strategic ISR programme opportunities but is expected to grow to include oversight of future export Strategic ISR programmes.
Key Responsibilities:
Define the ITE&A scope and drive the strategy for the Engineering teams.
Ensure ITE&A activities are planned and coherently followed.
Support AISR Projects with customer liaison relating to ITE&A aspects.
Support involvement in the technical planning and management of projects.
Support ITE&A estimation activities.
Responsible for resource planning relating to ITE&A activities.
Produce or support customer with production of ITE&A documentation in compliance with RTN and customer project guidelines.
Support and/or coordinate and chair Combined Test Teams (CTT).
Identify and resolve issues related to resources, tools, processes and environment selection that may impact ITE&A activities.
Oversee and support development of RSL AISR System Integration Laboratory (SIL) facilities.
Engagement with multiple areas of the business including Project management and Business Development functions.
Support Chief Engineers, Systems and S/W Lead Engineers with identifying technology changes and potential enhancements to AISR solutions, test strategies & environments.
Candidate Requirements:Essential Skills:
Skills in two or more of the following:
Substantial experience in Aeronautical Engineering test and evaluation including analytical, lab/bench test and flight test/trials.
Experience of integrating complex ISR mission systems.
Experience of Requirement verification and validation.
Test Specification development and Report production.
Understanding of civil and military airworthiness regulations.
Familiar with UK Customer requirements regarding ITEAPs
Desirable Skills:
Experience with airborne mission systems.
Experience in secure development techniques and tools that produce secure systems.
Understanding of software development test and integration processes.
Qualifications:
Degree in Aeronautical Engineering or a numerate subject desirable but not essential.
Willingness to travel both nationally and internationally on accasions
Typical Experience:
The successful candidate will have come from a background of system test and evaluation, preferably in an aeronautical or highly regulated environment.
An experienced Test/Systems Engineer, looking to take that next step in their career.
Experience of both software, hardware and systems testing and integration in a military or Government project background would be an advantage, but is not essential.
A broad knowledge of military avionics systems, Information Technology and Information Security "best practice" would also be useful.
Eligible for or Holder of current SC security clearance potentially progressing to DV (RSL will sponsor as required)For further details on Raytheon AISR visit - https://www.raytheon.com/uk/capabilities/raytheon-in-the-uk/airborneisr
156115BR 156115
Business Unit Profile
About Raytheon UK
With facilities in Broughton, Waddington, Glenrothes, Harlow, Gloucester and Manchester, Raytheon UK is invested in the British workforce and the development of UK technology. Across the country the company employs 1,700 people and supports 8,000 jobs. As a prime contractor and major supplier to the U.K. Ministry of Defence, Raytheon continues to invest in research and development, supporting innovation and technological advances across the country.

About Raytheon
Raytheon Company, with 2018 sales of $27 billion and 67,000 employees, is a technology and innovation leader specialising in defence, civil government and cyber security solutions. With a history of innovation spanning 97 years, Raytheon provides state-of-the-art electronics, mission systems integration, C5I™ products and services, sensing, effects and mission support for customers in more than 80 countries. Raytheon is headquartered in Waltham, Massachusetts. Follow us on Twitter.

Raytheon Career Development:
Raytheon has a wealth of resources available to help you develop your career from the moment you join. Activities range from on-line learning modules, to external training and support for taking professional qualifications relevant to your role.

Standard Benefits:

25 days holiday + statutory public holidays
Contributory Pension Scheme (up to 10.5% company contribution)
6 times salary 'Life Assurance'
Flexible Benefits scheme with extensive salary sacrifice scheme's.
Enhanced sick pay scheme
Enhanced Family Friendly Policies, including Maternity & Shared Parental leave.
37hr working week with a 9 day fortnight (hours may vary depending on role, job requirement or site specifics arrangements). Flexible working arrangements can be considered depending on the role and subject to line manager approval.
Canteen facilities available at Harlow & Glenrothes sites and Manchester & Gloucester offer free snacks & drinks (hot & cold available).

Diversity:
Diversity is a core business imperative at Raytheon. We are an equal opportunity employer that promotes inclusiveness and always employs the best professionals for the job. Having a diverse workforce allows Raytheon to draw upon a range of different ideas and experiences which supports growing our business and creates an environment where everyone has an equal opportunity for success. Raytheon UK pro-actively encourages diversity of ideas, thoughts, and networking opportunities and has created Employee Resource Groups (ERGs) including Raytheon Women's Network, YesNet (Young Employees Success Network), Raytheon Reservist Network (RaRe), Raytheon Alliance for Diverse Abilities (RADA) and all work together with our Diversity & Inclusion council. All Raytheon employees are welcome to participate regardless of their background.

As a proud contributor to the HM Armed Forces, Raytheon UK signed the HM Armed Forces covenant in 2014. Due to the varied activities and support to our Armed Forces & Reservists, Raytheon UK has since been awarded the prestigious Covenant 'Gold Award' Employee Recognition.

Raytheon UK recognises that our people are the critical factor in our success, and we strive to provide challenging and rewarding careers.

Raytheon Application Process
To apply visit the link to the website http://jobs.raytheon.com/united-kingdom/search/
and search for Req ID: XXXXXBR. Please complete the on-line instructions to create a profile and upload CV.

Please also view the Raytheon video: http://www.raytheon.com/ourcompany/ourculture/
Relocation Eligible
No
Clearance Type
SC
Expertise
Aerospace/Aeronautical Engineering
Electrical Engineering
Engineering Technology
General Engineering
Systems Engineering
Type Of Job
Full Time
Work Location
United Kingdom - Waddington
Apply
Explore job location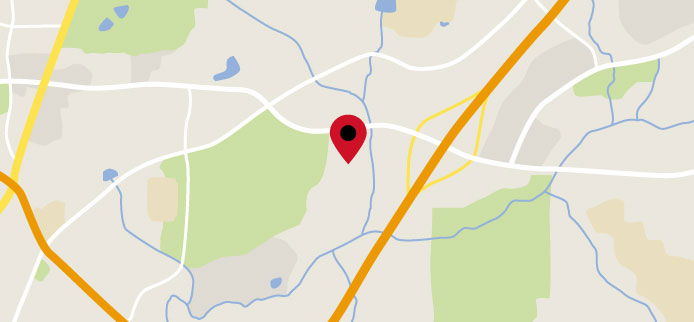 Explore nearby restaurants, airports, gyms, banks, and more. View the map to see more information.
View Map
Upcoming Events
U. Texas, Dallas - Engineering Campus Screens (Spring 2020)
Time: 9:00 am CT - 4:00 pm CT Address: UTD Career Center SSB 3.300 Interview Rooms A-C 800 W. Campbell Rd. Richardson, Texas 75080 Type: Campus Screens
Fellowship Student Meet & Greet
Time: 9:00 am ET - 5:00 pm ET Address: Inn at Virginia Tech 901 Prices Fork Road Blacksburg, Virginia 24061 Type: Shipping Only
URI Spring 2020 Job & Internship Fair
Time: 12:00 pm ET - 3:00 pm ET Address: URI Ryan Center 1 Lincoln Almond Plaza URI Eng. & Tech Fair, Oct.2, 2019 Kingston, Rhode Island 02881 Type: Campus Career Fair
Raytheon IIS Career Fair - Aurora, CO
Time: 4:00 pm MT - 7:00 pm MT Address: Launch Pad 884 S Buckley Rd Aurora, Colorado 80017 Type: Professional Career Fair
Register
UMass Lowell Spring 2020 Co-Op Connection
Time: 6:00 pm ET - 8:00 pm ET Address: Stephen Lichwala 358 Lowell ST Raytheon RFC - Duke Building Andover , Massachusetts 01810 Type: Networking Event
U. Texas, Arlington On-Campus Interviews - Spring 2020
Time: 8:30 am CT - 5:00 pm CT Address: Career Development Center 300 W. 1st Street, Suite 180S Interview Room 2 Arlington, Texas 76019 Type: Campus Screens