Software Engineering Manager – Airborne ISR
Apply
Requisition ID 133668BR
Date updated 02/19/2019
Software Engineering Manager – Airborne ISRWaddingtonSummary of role
This is an exciting opportunity for a highly skilled Software Engineering Manager to join Raytheon UK in our Airborne Intelligence Surveillance and Reconnaissance (AISR) Division based in Waddington.
This is a senior role, reporting to the Head of Engineering AISR with the successful candidate taking a position on the AISR Engineering Leadership Team.
Strong leadership and effective management skills are required to support the growth of a multi-disciplined team, working alongside our Customer and the wider Raytheon Business.
We operate both an Agile/Scrum methodology as well as managing legacy software delivered in a Waterfall delivery model and you will be involved in the full software development lifecycle of multiple programmes.
Raytheon supports on-going professional development through both formal and on-the-job training to help you develop your career and maximise your potential.
Main duties
Basic Objective: A key person within the organisation, the objective is to lead and develop a multi skilled software workforce & to enable the team to deliver AISR software programmes to their best conclusion.
Key Responsibilities:
Responsible for the Software team output within AISR to both external and internal customers.
Responsible for personal development of team members.
Responsible for resource planning.
Engagement with multiple areas of the business including Engineering, Finance Business Development, commercial and Project Management.
Identify and resolve issues related to tool, process and environment selection.
Keep abreast of relevant technology changes and plan for new technology insertion.
Support and generate new work estimation.
Involvement in the technical planning and management of projects.
Define the scope and drive the strategy for teams.
Carry out independent Compliance Assessment for mission system software.
Candidate RequirementsEssential
A track record of working in an Agile/SCRUM/DevOps delivery model.
Good knowledge of software languages, toolsets and architectures.
Experience of DO-178C/ED-12C development requirements/processes.
Experienced in leading large/dispersed teams, managing budgets, Client Relationship Management.
Strong organisational and communication skilled both written and oral.
Professional certification.
Eligible for & willing to obtain SC clearance with the view to progressing to DV level - sponsored by Raytheon UK.
Desirable
C#/C++/VB based application development.
Experience with airborne mission systems.
Experience in secure development techniques and tools that produce secure systems.
Understanding of virtualisation (e.g. VMWare, Hyper-V) .
Appreciation of Cloud Computing techniques (e.g. AWS and Azure).
Understanding of software military airworthiness regulations.
Key Behaviours
Excellent interpersonal skills for customer and business liaison.
Excellent written and oral communication skills.
Excellent time management, organisation and prioritisation skills.
An inquisitive mind and a desire to promote innovation.
A desire to learn and constantly expand your horizons.
Ability to work closely with others in a small team.
Ability to work under pressure.
High degree of initiative and flexibility.
Willingness to travel as required.
Qualifications
Degree in Engineering or Numerate Subject.
About Raytheon:
Raytheon UK is a subsidiary of Raytheon Company. We are a prime contractor and major supplier to the UK Ministry of Defence and have developed strong capabilities in mission systems integration in defence, National & Cyber Security and commercial markets. Raytheon UK also designs, develops and manufactures a range of high-technology electronic systems and software solutions at its facilities in Harlow, Glenrothes, Gloucester, Manchester Waddington and Broughton.
Raytheon Company, with 2017 sales of $25 billion and 64,000 employees, is a technology and innovation leader specialising in defence, civil government and cyber security solutions. With a history of innovation spanning 96 years, Raytheon provides state-of-the-art electronics, mission systems integration, C5ITM products and services, sensing, effects, and mission support for customers in more than 80 countries. Raytheon is headquartered in Waltham, Mass
Raytheon Career Development:
Raytheon has a wealth of resources available to help you develop your career from the moment you join. Activities range from on-line learning modules, to external training and support for taking professional qualifications relevant to your role.
Standard Benefits:
25 days holiday + statutory public holidays
Contributory Pension Scheme (up to 10.5% company contribution)
6 times salary 'Life Assurance'
Flexible Benefits scheme with extensive salary sacrifice scheme's.
Enhanced sick pay scheme
Enhanced Family Friendly Policies, including enhanced Maternity & Shared Parental leave.
37hr working week, with an early finish Friday (hours may vary depending on role, job requirement or site specifics arrangements).
Flexible working arrangements will be considered
Diversity:
Diversity is a core business imperative at Raytheon. We are an equal opportunity employer that promotes inclusiveness and always employs the best professionals for the job. Having a diverse workforce allows Raytheon to draw upon a range of different ideas and experiences which supports growing our business and creates an environment where everyone has an equal opportunity for success. Raytheon UK proactively encourages diversity of ideas, thoughts, and networking opportunities and has created Employee Resource Groups (ERGs) including Raytheon Women's Network, YesNet (Young Employees Success Network), D&I council, Reservist Network etc. and all Raytheon employees are welcome to participate regardless of background.
Raytheon Application Process
To apply visit the link to the website
http://jobs.raytheon.com/united-kingdom/search/
and search for Req ID: 133668BR. Please complete the on-line instructions to create a profile and upload CV.
Please also view the Raytheon video:
http://www.raytheon.com/ourcompany/ourculture/
133668
Business Unit Profile
Relocation Eligible
No
Clearance Type
DV
Expertise
Aerospace/Aeronautical Engineering
Software Engineering
Type Of Job
Full Time
Work Location
United Kingdom - Waddington
Apply
Explore job location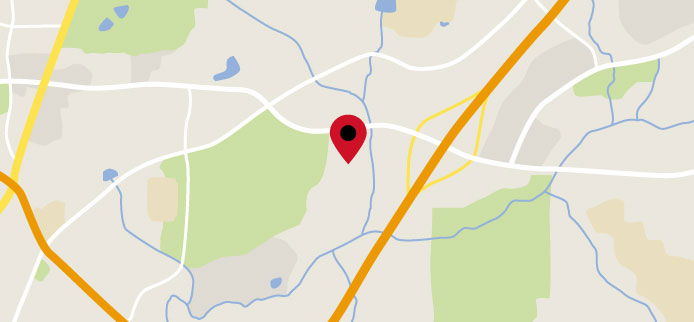 Explore nearby restaurants, airports, gyms, banks, and more. View the map to see more information.
View Map
Upcoming Events
Fort Lee HIRE VETS NOW Career Fair
Time: 11:00 am ET - 1:30 pm ET Address: Fort Lee Soldier Support Ceter B Avenue, Bldg. 3400, Room 125 Fort Lee, Virginia 23801 Type: Professional Career Fair
Directed Energy to DC (DE2DC)
Time: 9:00 am PT - 5:00 pm PT Address: , Type: Professional Career Fair
SWE Virtual Career Fair
Time: 1:00 pm ET - 4:00 pm ET Address: , Type: Video Interviewing
Register
Open House Hiring event in Fulton, MD
Time: 3:00 pm ET - 8:00 pm ET Address: , Type: Professional Career Fair
Register
Systems Engineering Virtual Open House
Time: 11:30 am ET - 1:30 pm ET Address: , Type: Professional Open House
Register
Raytheon IDS will be at the The 7th Annual MRC/OFCCP Hiring Event
Time: 8:00 am ET - 4:00 pm ET Address: The MA State Transportation Building is located 10 park plaza boston, Massachusetts 02116 Type: Professional Career Fair