Senior Programme Manager - Sentinel Sustainment Programme
Apply
Requisition ID 145379BR
Date updated 08/08/2019
Senior Programme ManagerSentinel Sustainment Programme (SSP)WaddingtonRole
To provide programme management and leadership for the Sentinel Sustainment Programme to resolve obsolescence within the Sentinel aircraft and systems by developing replacement equipment and solutions.
Raytheon is seeking a skilled and experienced Project Manager to contribute to the long term availability of the Sentinel Aircraft by leading and managing a programme or works which will develop new and replacement equipment and systems to resolve obsolescence which has emerged as the Sentinel aircraft's service life has been extended.
The primary output for the role is the effective programme execution of a set of projects which will include in-house and subcontracted design and development activities to upgrade and replace existing equipment. The primary objective is to deliver new mission systems and aircraft systems which enable the availability of a fleet of fully mission capable aircraft with an extended Out of Service Date.
The successful candidate will demonstrate a successful track record of delivering complex design and development projects and the integration of bespoke or COTS/MOTS equipment on aircraft.
They will be comfortable working directly with the military customer in order to provide effective stakeholder management and requirements baseline control while also delivering an appropriate level of programme leadership and business management reporting.
While this is not a directly technical role, the ideal candidate will demonstrate their domain knowledge and an ability to fluently and credibly deal with the engineering element of the work.
The SSP Programme Manager should expect to have ownership and accountability for the successful output of their assigned programme along with the appropriate authority to execute this work.
The role will be based at our sites around Lincoln but will require occasional travel to other Raytheon and supplier sites in the UK and overseas.
Responsibilities
Programme Management across multiple assigned projects
Line management of direct reporting Project Managers
Delivery of assigned outputs to agreed time, cost and quality targets
Close collaboration with Subcontract management teams to ensure successful delivery of subcontracted projects
Working with the AISR Business Leadership and the Business Development team to maintain our strategic roadmap for capability growth
Executing other delegated tasks as directed
Management liaison and collaboration with the government customer and military user
Eligible for or Holder of current SC security clearance (RSL will sponsor as required).
For further details on Raytheon AISR visit -
https://www.raytheon.com/uk/capabilities/raytheon-in-the-uk/airborneisr
About Raytheon UK
With facilities in Broughton, Waddington, Glenrothes, Harlow, Gloucester and Manchester, Raytheon UK is invested in the British workforce and the development of UK technology. Across the country the company employs 1,700 people and supports 8,000 jobs. As a prime contractor and major supplier to the U.K. Ministry of Defence, Raytheon continues to invest in research and development, supporting innovation and technological advances across the country.
About Raytheon
Raytheon Company, with 2018 sales of $27 billion and 67,000 employees, is a technology and innovation leader specialising in defence, civil government and cyber security solutions. With a history of innovation spanning 97 years, Raytheon provides state-of-the-art electronics, mission systems integration, C5I™ products and services, sensing, effects and mission support for customers in more than 80 countries.

Raytheon

is headquartered in Waltham, Massachusetts. Follow us on

Twitter

.
Raytheon Career Development:
Raytheon has a wealth of resources available to help you develop your career from the moment you join. Activities range from on-line learning modules, to external training and support for taking professional qualifications relevant to your role.
Standard Benefits:
 25 days holiday + statutory public holidays
 Contributory Pension Scheme (up to 10.5% company contribution)
 6 times salary 'Life Assurance'
 Flexible Benefits scheme with extensive salary sacrifice scheme's.
 Enhanced sick pay scheme
 Enhanced Family Friendly Policies, including Maternity & Shared Parental leave.
 37hr working week with an early finish Friday (hours may vary depending on role, job requirement or site specifics arrangements). Flexible working arrangements can be considered depending on the role and subject to line manager approval.
 Canteen facilities available at Harlow & Glenrothes sites and Manchester & Gloucester offer free snacks & drinks (hot & cold available).
Diversity:
Diversity is a core business imperative at Raytheon. We are an equal opportunity employer that promotes inclusiveness and always employs the best professionals for the job. Having a diverse workforce allows Raytheon to draw upon a range of different ideas and experiences which supports growing our business and creates an environment where everyone has an equal opportunity for success. Raytheon UK pro-actively encourages diversity of ideas, thoughts, and networking opportunities and has created Employee Resource Groups (ERGs) including Raytheon Women's Network, YesNet (Young Employees Success Network), Raytheon Reservist Network (RaRe), Raytheon Alliance for Diverse Abilities (RADA) and all work together with our Diversity & Inclusion council. All Raytheon employees are welcome to participate regardless of their background.
As a proud contributor to the HM Armed Forces, Raytheon UK signed the HM Armed Forces covenant in 2014. Due to the varied activities and support to our Armed Forces & Reservists, Raytheon UK has since been awarded the prestigious Covenant 'Gold Award' Employee Recognition.
Raytheon UK recognises that our people are the critical factor in our success, and we strive to provide challenging and rewarding careers.
Raytheon Application Process
To apply visit the link to the website http://jobs.raytheon.com/united-kingdom/search/
and search for Req ID: XXXXXBR. Please complete the on-line instructions to create a profile and upload CV.
Please also view the Raytheon video: http://www.raytheon.com/ourcompany/ourculture/
145379
Relocation Eligible
Yes
Clearance Type
SC
Expertise
Aerospace/Aeronautical Engineering
Program Management
Type Of Job
Full Time
Work Location
United Kingdom - Waddington
Apply
Explore job location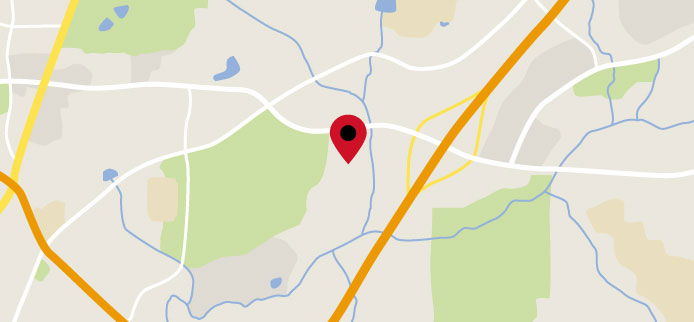 Explore nearby restaurants, airports, gyms, banks, and more. View the map to see more information.
View Map
Upcoming Events
Hire Our Heroes Fort Hood Career Summit - Networking Reception
Time: 4:00 pm CT - 6:00 pm CT Address: Club Hood 28218 Wainwright Dr Fort Hood, Texas 76544 Type: Professional Career Fair
ClearedJobs.net CyberTexas Job Fair - UTSA Downtown
Time: 11:00 am CT - 3:00 pm CT Address: UTSA Downtown 501 W. Cesar E. Chavez Blvd. Durango Building San Antonio, Texas 78207 Type: Professional Career Fair
Hire Our Heroes Fort Hood Career Summit - Career Fair
Time: 2:00 pm CT - 5:00 pm CT Address: Club Hood 28218 Wainwright Dr. Fort Hood, Texas 76544 Type: Professional Career Fair
8th Annual Regional Job Fair
Time: 10:00 am ET - 1:00 pm ET Address: Lowell Memorial Auditorium 50 E Merrimack Street Lowell, MA , 01852 Type: Professional Career Fair
DICE Career Fair - Dallas TX
Time: 4:00 pm CT - 7:00 pm CT Address: Ruthe Jackson Center 3113 S Carrier Pkwy Grand Prairie, Texas 75052 Type: Professional Career Fair
Raytheon IIS Career Fair - DOMino
Time: 10:00 am ET - 6:00 pm ET Address: Raytheon 22210 Pacific Blvd Dulles, Virginia 20166 Type: Professional Career Fair
Register