Project Systems Engineers - CONTRACT
Apply
Requisition ID 144906BR
Date updated 08/01/2019
Project Systems Engineers CONTRACTORS x5
Waddington

Project Systems Engineers - responsible for progressing aircraft mission system projects through the design lifecycle for the Sentinel System.
This position requires sound knowledge and experience of aircraft avionics, mission systems, communications, radar and avionics design on modern aircraft, with a focus on military variants and must have significant experience of working with industry on avionic and electrical system evolution.
This role is ideally suited to an experienced aircraft systems engineer but may also suit ex-Service personnel with Project Team experience in an Avionics role.
Primarily based at RAF Waddington or our Lincoln offsite location, the successful candidate will occasionally be required to travel as part of the Airborne ISR Team which delivers aviation engineering to Raytheon customers worldwide.

Main Duties:
The successful applicant will participate in all aspects of the engineering design lifecycle, communicating across all business areas to plan resolution activities and will report to the Lead Project Engineer within the Design & Technical Engineering Service of the Integrated Sentinel Support Solution (ISSS) programme.

This position offers an exciting challenge in supporting the ISSS programme going forward with responsibilities for:
Progressing the design changes though the development lifecycle.
Producing design artefacts in progression of the design.
Working closely with Original Equipment Manufacturers (OEM).
Reviewing and analysing data provided by the OEMs.
Developing modification proposals with OEMs for Aircraft Avionic and Mission system modifications in accordance with regulatory requirements.
Developing design solutions that meet customer requirements in accordance with Military Aviation Authority Regulatory Articles.

Candidate Requirements:
Essential:
Degree in an Electrical or Electronic Engineering discipline or equivalent aircraft experience.
Proven knowledge and experience with the design and support of avionic and mission systems.
The applicant must have significant experience working with industry on avionic system evolution.
Experience with working within an aircraft design environment and progressing changes through the design life cycle.
Understanding of RAF Aircraft Air and Support Documents.
Understanding of military aircraft design regulations including MAA RA's.
Strong focus on process with the ability to develop new and improve existing procedures within the existing airworthiness framework.
Flexibility to travel to support meetings.

Desirable:
Knowledge and experience of the Bombardier Global Express Aircraft.
Completion of Bombardier Global Express Avionic course.
Knowledge of Bombardier Global Express and Sentinel RMk1 Aircraft avionic and Mission systems.
Recent and proven experience in a design support role on military aircraft avionic systems.
Demonstrable technical experience on a military aircraft programme.
Practical aircraft integration experience including knowledge of factors affecting installed performance of electrical systems such as loss budget, EMI/EMC, connector and termination selection, software integration etc.
Liaison with OEM's to support defect investigations and corrective actions.
Knowledge of aircraft certification basis and safety.
CEng or IEng Status with associated membership of a professional body such as the IET.
Experience at presenting technical data to a customer.

About Raytheon UK
With facilities in Broughton, Waddington, Glenrothes, Harlow, Gloucester and Manchester, Raytheon UK is invested in the British workforce and the development of UK technology. Across the country the company employs 1,700 people and supports 8,000 jobs. As a prime contractor and major supplier to the U.K. Ministry of Defence, Raytheon continues to invest in research and development, supporting innovation and technological advances across the country.

About Raytheon
Raytheon Company, with 2018 sales of $27 billion and 67,000 employees, is a technology and innovation leader specialising in defence, civil government and cyber security solutions. With a history of innovation spanning 97 years, Raytheon provides state-of-the-art electronics, mission systems integration, C5I™ products and services, sensing, effects and mission support for customers in more than 80 countries. Raytheon is headquartered in Waltham, Massachusetts.

Diversity:
Diversity is a core business imperative at Raytheon. We are an equal opportunity employer that promotes inclusiveness and always employs the best professionals for the job. Having a diverse workforce allows Raytheon to draw upon a range of different ideas and experiences which supports growing our business and creates an environment where everyone has an equal opportunity for success. Raytheon UK pro-actively encourages diversity of ideas, thoughts, and networking opportunities and has created Employee Resource Groups (ERGs) including Raytheon Women's Network, YesNet (Young Employees Success Network), Raytheon Reservist Network (RaRe), Raytheon Alliance for Diverse Abilities (RADA) and all work together with our Diversity & Inclusion council. All Raytheon employees are welcome to participate regardless of their background.

As a proud contributor to the HM Armed Forces, Raytheon UK signed the HM Armed Forces covenant in 2014. Due to the varied activities and support to our Armed Forces & Reservists, Raytheon UK has since been awarded the prestigious Covenant 'Gold Award' Employee Recognition.


144906
Relocation Eligible
No
Clearance Type
SC
Expertise
Electrical Engineering
Systems Engineering
Type Of Job
Contract
Work Location
United Kingdom - Waddington
Apply
Explore job location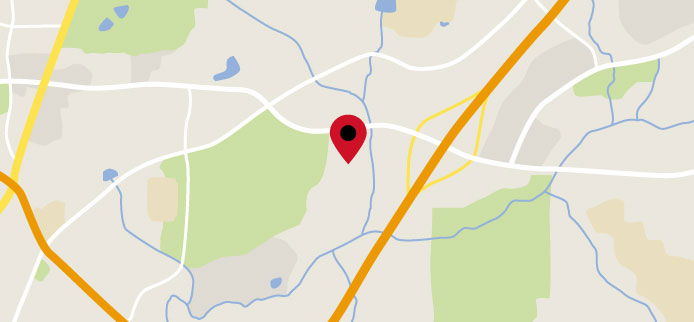 Explore nearby restaurants, airports, gyms, banks, and more. View the map to see more information.
View Map
Upcoming Events
Hire Our Heroes Fort Hood Career Summit - Networking Reception
Time: 4:00 pm CT - 6:00 pm CT Address: Club Hood 28218 Wainwright Dr Fort Hood, Texas 76544 Type: Professional Career Fair
ClearedJobs.net CyberTexas Job Fair - UTSA Downtown
Time: 11:00 am CT - 3:00 pm CT Address: UTSA Downtown 501 W. Cesar E. Chavez Blvd. Durango Building San Antonio, Texas 78207 Type: Professional Career Fair
Hire Our Heroes Fort Hood Career Summit - Career Fair
Time: 2:00 pm CT - 5:00 pm CT Address: Club Hood 28218 Wainwright Dr. Fort Hood, Texas 76544 Type: Professional Career Fair
8th Annual Regional Job Fair
Time: 10:00 am ET - 1:00 pm ET Address: Lowell Memorial Auditorium 50 E Merrimack Street Lowell, MA , 01852 Type: Professional Career Fair
DICE Career Fair - Dallas TX
Time: 4:00 pm CT - 7:00 pm CT Address: Ruthe Jackson Center 3113 S Carrier Pkwy Grand Prairie, Texas 75052 Type: Professional Career Fair
Raytheon IIS Career Fair - DOMino
Time: 10:00 am ET - 6:00 pm ET Address: Raytheon 22210 Pacific Blvd Dulles, Virginia 20166 Type: Professional Career Fair
Register