Project Management Graduate Leadership Development Programme
Apply
Requisition ID 119432BR
Date updated 09/04/2018
Project Management Graduate Leadership Development ProgrammeLocation(s):
Any UK site. Graduates will need to be geographically flexible as the role will rotate across multiple UK sites during the graduate programme.
Application:
Submit a CV and cover letter (explaining why you have applied for the role, and to Raytheon UK) directly to our careers website. Explain why you would like to become a Project Manager, and illustrate any experience or projects managed in your cover letter and CV.
Attach the most recent university module transcript to your application.
Summary of Role:
Raytheon UK is looking for dynamic and high performing Graduates to join their highly successful Project Management Graduate Programme. This is a challenging role that will be highly rewarding and high profile, working across multiple UK sites and interfacing with various project support disciplines and communicating with senior leadership staff.
The role will require excellent interpersonal skills, and high levels of energy and stamina. The successful candidates will be required to work at Raytheon sites for short and extended periods to gain an in-depth understanding of the different business areas and products.
Visits to other Raytheon and customer sites outside the UK and potentially in the US may be required. Raytheon UK's Project Management career progression certification scheme is fully accredited by the Association for Project Management (APM).
Project Management Main Duties:
Raytheon UK organises its business into projects as a method to respond to the demands of its customers and maintain a competitive market position. Project management is therefore a discipline essential to the performance of the business and Project Managers are responsible for defining, planning, monitoring, controlling, reporting and delivering these projects so that the required benefits are achieved.
Project Managers have overall responsibility for their projects, and are accountable for their successful delivery. This accountability means that Project Managers have to work with other disciplines such as Engineering, Finance, Commercial and Legal to deliver projects that meet both the goals of the business and the goals of the customer. Delivering projects in this context requires the co-ordination of complex interdependencies that need careful consideration.
The role of a Project Manager is to:
Assign resources for a project
Work with the customer to establish requirements
Plan the project lifecycle
Set priorities
Maintain control of the project (labour, timescales, resources, budget, quality, administration, customer requirements, delegation of tasks)
Achieve all of the customer's and Raytheon UK's goals on time, to budget and to the required quality.
Graduate Leadership Development Programme Training:
Graduates will start on a structured two-year programme which combines working within the Programme Management function, and completing a variety of Graduate Leadership Development training sessions to develop key skills to become a future leader within Raytheon UK.
Within the two-year programme, Programme Leadership Graduates maybe required to work in other Business Areas, which may be in a different location in the UK, to support development and understanding of the different business areas and products.
Candidate RequirementsEssential:
2:1 or above undergraduate degree (any degree discipline).
Pre university qualifications equivalent to 120 UCAS points new system or 300 UCAS points old system
Ability to relocate or travel to different UK sites for the role, and relocate during the role if required

Numerical skills demonstrated through academic achievement, numerical degree or work experience
Desirable:
A degree in Project Management or a Business related degree that incorporates project management as a significant element of the course.
Member (Graduate Level) of a relevant Project Management Professional Institution such as the Association for Project Management (APM)
About Raytheon:
Raytheon UK is a subsidiary of Raytheon Company. We are a prime contractor and major supplier to the UK Ministry of Defence and have developed strong capabilities in mission systems integration in defence, National & Cyber security and commercial markets. Raytheon UK also designs, develops and manufactures a range of high-technology electronic systems and software solutions at its facilities in Harlow, Glenrothes, Gloucester, Manchester Waddington and Broughton.
Raytheon Company, with 2016 sales of $24 billion and 63,000 employees, is a technology and innovation leader specialising in defence, civil government and cybersecurity solutions. With a history of innovation spanning 95 years, Raytheon provides state-of-the-art electronics, mission systems integration, C5ITM products and services, sensing, effects, and mission support for customers in more than 80 countries.

Raytheon

is headquartered in Waltham, Massachusetts.
Raytheon Career Development:
Raytheon has a wealth of resources available to help you develop your career from the moment you join. Activities range from on-line learning modules, to external training and support for taking professional qualifications relevant to your role.
Standard Benefits:
£26,500 salary
£2,000 joining bonus
25 days holiday + statutory holidays
Twice yearly salary review for the first 2 years
Contributory Pension Scheme
Life Assurance
Flexible Benefits
Enhanced sick pay scheme
Diversity:
Diversity is a core business imperative at Raytheon. We are an equal opportunity employer that promotes inclusiveness and always employs the best professionals for the job. Having a diverse workforce allows Raytheon to draw upon a range of different ideas and experiences which supports growing our business and creates an environment where everyone has an equal opportunity for success.
119432
Relocation Eligible
No
Clearance Type
SC
Expertise
Business Administration
Program Management
Type Of Job
Full Time
Work Location
United Kingdom
Apply
Explore job location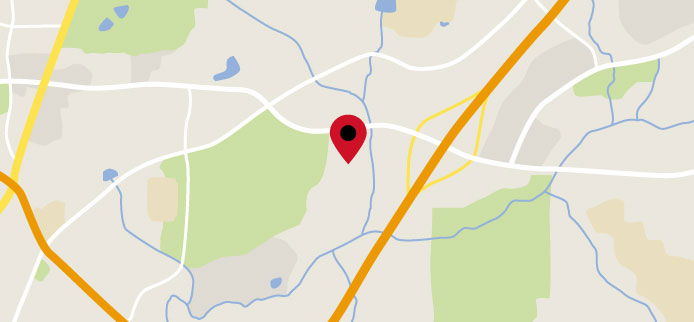 Explore nearby restaurants, airports, gyms, banks, and more. View the map to see more information.
View Map
Upcoming Events
U of Arizona - STEM Information Session - Spring 2019
Time: 5:00 pm MT - 6:00 pm MT Address: Student Engagement & Career Development (SUMC, 411) 1303 E. University Blvd Bldg. #17, Suite 411 Tucson, Arizona 85721 Type: Information Session
ECPI BUS/CIS/EET Spring Career Fair 2019
Time: 12:00 pm ET - 2:00 pm ET Address: ECPI University 5555 Greenwich Rd SUITE 300 Virginia Beach, Virginia 234612 Type: Professional Career Fair
Fort Sill SFL-TAP Career Fair
Time: 10:30 am CT - 2:00 pm CT Address: Rinehart Fitness Center 2730 Bragg Road Fort Sill, Oklahoma Type: Professional Career Fair
RMS March 2019 MTE and Quality Hiring Event
Time: 9:00 am PT - 5:00 pm PT Address: Hilton El Conquistador 10000 N Oracle Rd Tucson, 85704 Type: Other
U of Arizona - Next Day Screens (Spring 2019)
Time: 9:00 am MT - 5:00 pm MT Address: Old Engineering Building E. University Blvd. Rooms 101, 204, 302 Tucson, Arizona 85719 Type: Campus Screens
UMass Lowell Spring 2019 Career Fair
Time: 4:00 pm ET - 7:00 pm ET Address: UML Tsongas Center 300 Arcand Drive Lowell, Massachusetts 01852 Type: Campus Career Fair