Project Management Assistant – Sentinel (Contract)
Apply
Requisition ID 131381BR
Date updated 02/11/2019
Project Management Assistant – Sentinel
Lincoln - CONTRACT - 6 Months

Summary of Role:
Raytheon UK is looking for a high performing Project Management Assistant for its Airborne ISR Business.
The PM Assistant is responsible for supporting all activities required to deliver assigned aircraft maintenance, support and modification projects in accordance with the Fleet Plan and Contract. This will be a central role within the Sentinel In-Service Support Solution (ISSS) team, enabling the delivery of our primary objective: Operational Availability.

This role involves engagement across the varied services delivered under the ISSS contract, supporting multiple concurrent projects and ensuring information and resources are provided to enable successful delivery.
The PM Assistant will also undertake assigned tasks which actively contribute to availability of the fleet of Sentinel R1 aircraft, whether in managing the timely delivery of spares, repairs, modifications or technical advice requests. Such activities must be managed and prioritised to assure forward availability of fit for purpose aircraft in support of the operational requirement.
This will be highly rewarding and high profile with extensive customer and business exposure, demanding excellent interpersonal skills and high levels of energy and stamina. Critical to the success of the role will be the ability to think and communicate clearly and ensure accurate information is provided to both internal and external users.
The work location will primarily be our Lincoln facilities

Main Duties:
The Assistant Project Manager is required to:
Plan own work to meet given objectives and processes
Identify and manage dependencies so as to effectively support maintenance, development and change projects.
Support and perform detailed IMS planning using MS Project
Engage in Continuous Improvement, executing change projects using Lessons Learned and the Raytheon 6 Sigma process.
Take an active role in the regular reporting and governance tempo of the business and the user.
Generate and maintain assigned programme reports including task logs, progress reports and earned value analysis.


Candidate Requirements:
The successful Candidate will demonstrate:
Strong leadership and proactive teambuilding skills with experience of working in multi-discipline teams Robust interpersonal skills, capable of building good relationships with peers and customers. Effective communication in verbal, written and presentational forms
The ability to negotiate & influence across a wide stakeholder base.
Motivation, energy and drive, with an ability to adapt to the fast moving pace of supporting high tempo operations
Experience in the principles of project/task-based management, risk management, MS Project, EVMS, project performance reviews and cost account management
Integrity and honesty, with an ability to deliver bad news as well as good.
An ability to rapidly assimilate information with diligence and attention to detail

Essential:
Numeracy and Literacy
Capable of managing and motivating individuals in the delivery of a project.
Appetite and aptitude to chase and expedite on key programme actions.

Desirable:
Degree or equivalent qualification in either a business management or engineering discipline
Experience of effective project management using Earned Value Management, Bid and Proposal Management
Member of a relevant Engineering or Project Management Professional institution
Experience of working within a Military Pt145 environment
Experience of dealing with the UK MOD

Holder of current SC security clearance

131381
Business Unit Profile
About Raytheon:
Raytheon UK is a subsidiary of Raytheon Company. We are a prime contractor and major supplier to the UK Ministry of Defence and have developed strong capabilities in mission systems integration in defence, National & Cyber security and commercial markets. Raytheon UK also designs, develops and manufactures a range of high-technology electronic systems and software solutions at its facilities in Harlow, Glenrothes, Gloucester, Manchester Waddington and Broughton.

Diversity:
Diversity is a core business imperative at Raytheon. We are an equal opportunity employer that promotes inclusiveness and always employs the best professionals for the job. Having a diverse workforce allows Raytheon to draw upon a range of different ideas and experiences which supports growing our business and creates an environment where everyone has an equal opportunity for success. Raytheon UK proactively encourages diversity of ideas, thoughts, and networking opportunities and has created Employee Resource Groups (ERGs) including Raytheon Women's Network, YesNet (Young Employees Success Network), D&I council, Reservist Network etc. and all Raytheon employees are welcome to participate regardless of their background.


Relocation Eligible
Yes
Clearance Type
SC
Expertise
Aerospace/Aeronautical Engineering
Program Management
Type Of Job
Contract
Work Location
United Kingdom - Waddington
Apply
Explore job location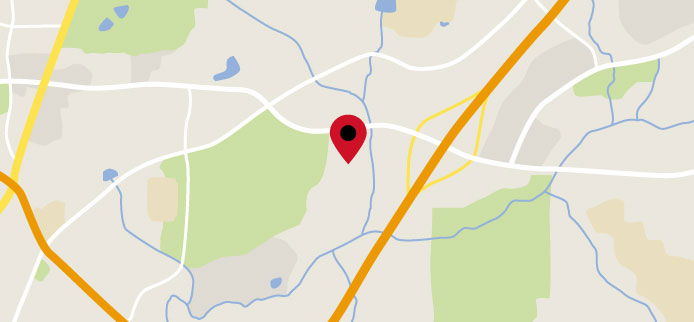 Explore nearby restaurants, airports, gyms, banks, and more. View the map to see more information.
View Map
Upcoming Events
CANCELLED MSU Spring 2019 Next Day Campus Screens
Time: 8:00 am ET - 1:00 pm ET Address: MSU Breslin Center 534 Birch Rd, East Lansing, Michigan 48824 Type: Canceled Events
UTSA Campus Screens - Spring 2019
Time: 8:30 am CT - 11:30 am CT Address: UTSA Career Center 1 UTSA Circle San Antonio, Texas 78249 Type: Campus Screens
SAS Contracts
Time: 10:00 am PT - 12:00 pm PT Address: , Type: Professional Career Fair
Register
Raytheon Open House Hiring Event - Texas
Time: 3:00 pm CT - 7:00 pm CT Address: Richardson Civic Center 411 W Arapaho Rd Suite 102 Richardson, Texas 75080 Type: Professional Open House
Register
ASU- Engineering Next Day Screens (Spring 2019)
Time: 8:30 am MT - 4:30 pm MT Address: Ira A. Fulton Schools of Engineering Sun Devil Fitness Complex (SDFCT) 500 E. Apache Blvd. Tempe, Arizona 85281 Type: Campus Screens
Cal State Fullerton Spring 19 Engineering & Computer Science Career Fair
Time: 10:00 am PT - 2:00 pm PT Address: Titan Student Union 800 N. State College Blvd. Fullerton, California 92831 Type: Campus Career Fair