System Administration Section Manager
Apply
Requisition ID 130957BR
Date updated 01/11/2019

*Must have an active Department of Defense (DoD) SECRET security clearance (must be adjudicated within the last 6 years) to be considered.


The System Administration Section Manager will manage and lead a team of System Administrators responsible for the day-to-day operations and maintenance of critical Raytheon Missile Systems (RMS) Program computing environments. These environments include a heterogeneous mix of computer, server, and networked hardware and software platforms. As a leader within the Program Services work center, Section Managers are expected to embody, exemplify and encourage outstanding values and behaviors, which are paramount to the candidate's success. The Section Manager will interact with users, Program leadership, Cybersecurity professionals, and other key stakeholders and will also be responsible for the acquisition and allocation of systems resources. Section Managers are responsible for proactive hiring, assignment, performance management, retention, and development of personnel. This will be accomplished through the process of developing and setting goals, coaching, mentoring, providing resources, opportunities to showcase talent, and encouraging participation in all aspects of operations, and projects within Raytheon.

The System Administration Section Manager will be responsible for, but not limited to:

Leading and managing a team of System Administrators to ensure the confidentiality, integrity and availability of IT systems and applications within their assigned section.

Providing leadership to support a varied range of administrative tasking, to include corrective/preventive maintenance, recurring operations functions, account management, and system optimization.

Performing leadership and managerial duties for team members, including but not limited to, Performance and development assessments, Career planning, Resource management, Timecard approval, Personal-Time-Off (PTO) approval and management, Talent interviewing and hiring.

Supervising administrators whose duties may include setting up administrator and service accounts, maintaining system documentation, tuning system performance, installing system wide software and allocating mass storage space.

Working with team members to maintain as-is plans for managed systems and projects

Developing and monitoring policies, standards, processes and goals for direct reports.

Coordinating system administrative support for training development/evaluations and operations and sustainment plans.

Participating in Change Requests reviews, to include participating in Change Management boards at multiple program levels.

Coordinating technical and process document reviews and resolving system administration, engineering and integration issues.

Participating and leading technical meetings with the team members and other program personnel, and representing the organization in functional area matters.

Upholding company values and behaviors.
Minimum Required Skills / Certifications:
An active DoD Secret Clearance adjudicated within the past 6 years

and must be able to obtain program access. US Citizenship status is required as this position needs an active US Security Clearance as of day one of employment

6+ years of experience directly related to System Administration, IT, or related Technical discipline, with increasing responsibilities.

Demonstrated experience as a Team lead managing a team of 5-15 employees

Demonstrated experience in technical, analytical, and problem solving activities, coupled with solid problem solving techniques.

Experience in Project Leadership, Management, or Project management in an IT domain

Proven ability to communicate with diplomacy is a must for this position as this position requires close collaboration with various internal and external stakeholders and government representatives.

Demonstrated experience forecasting, managing and closing budgets with increasing levels of responsibility.

Proposal development contributions through Basis of Estimates (BOE) or similar artifacts, including headcount justification and Bills of Material (BOM).

Organizational skills to include: attention to detail, time management and ability to multitask.

Excellent written and oral communication skills, including presentation skills.

Able to lift 15 pounds.

Systems are operational 24x7 and occasionally require work effort beyond standard work hours.

Position may require some travel.

Bachelor's degree in IT or related field or equivalent experience is required.
Highly Desired Skills / Certifications:
An active DoD Top Secret clearance adjudicated within the past 6 years

An active DoD TS/SCI with Polygraph clearance or prior SCI/program eligibility

Direct working experience with NISPOM, JAFAN, JSIG, and/or DoD/RMF guidelines

Experience supporting engineers in software, simulations, and hardware development

Experience in the following areas: patch management, High Performance Computing, OS Upgrades, computer security, system monitoring and logging.

Experience with Storage Area Network (SAN) and Network Attached Storage (NAS) systems.

Experience with virtual host solutions (e.g., VMware).

Experience in requirements gathering, planning, and managing deployment, installation, maintenance and upgrade efforts, over multiple geographic sites.

Managing Enterprise level administration of common network services such as Active Directory, DNS, TCP/IP, DHCP.

Strong analytic and research skills

Experience managing IT services and support in a 24/7 real time operational environment

Experience leading geographically dispersed teams

Industry certifications including but not limited to: Security +, CISSP, ITIL, ISC2, etc.
This position requires an active DoD SECRET security clearance adjudicated within the last 6 years
. Non-US citizens may not be eligible to obtain a security clearance. The Defense Industrial Security Clearance Office (DISCO), an agency of the Department of Defense, handles and adjudicates the security clearance process. Security clearance factors include, but are not limited to, allegiance to the US, foreign influence, foreign preference, criminal conduct, security violations and drug involvement. Employment is contingent on other factors, including, but not limited to, background checks and drug screens.
130957
Business Unit Profile
Raytheon Missile Systems (RMS) is the world leader in the design, development and production of missile systems for critical requirements including air-to-air, strike, surface Navy air defense, land combat missiles, guided projectiles, exoatmospheric kill vehicles, missile defense and directed energy weapons. RMS is headquartered in Tucson Arizona, with over 13,000 employees operating at sites across the country and internationally.
Relocation Eligible
Yes
Clearance Type
Secret - Current
Expertise
Computer Engineering
Computer Science
Computer/Management Information Systems
Configuration Management
General Management
Information and Knowledge Systems
Integration & Test Engineering
Type Of Job
Full Time
Work Location
AZ - Tucson
Raytheon is an Equal Opportunity/Affirmative Action employer. All qualified applicants will receive consideration for employment without regard to race, color, religion, creed, sex, sexual orientation, gender identity, national origin, disability, or protected Veteran status.
Apply
Explore job location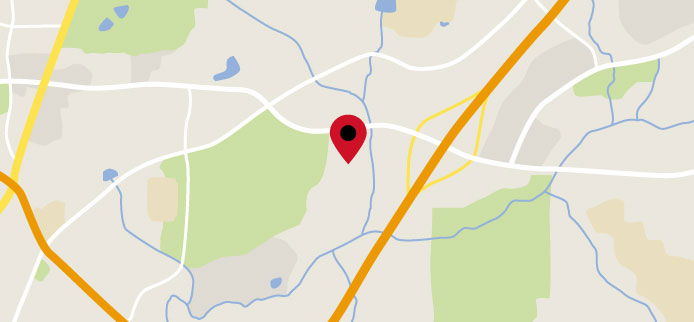 Explore nearby restaurants, airports, gyms, banks, and more. View the map to see more information.
View Map
Upcoming Events
University of Arizona Engineering iExpo - Spring 2019
Time: 10:00 am MT - 4:00 pm MT Address: Student Union Memorial Center 1303 E. University Blvd. 3rd Floor Tucson, Arizona 85719 Type: Campus Career Fair
U of Arizona - Engineering Tech Talk - Spring 2019
Time: 6:00 pm MT - 7:00 pm MT Address: Student Engagement & Career Development (SUMC, 411) 1303 E. University Blvd Bldg. #17, Suite 411 Tucson, Arizona 85721 Type: Tech Talk
Georgia Tech- Engineering Tech Talk (Spring 2019)
Time: 6:00 pm ET - 7:00 pm ET Address: Georgia Tech Student Center 350 Ferst Drive NW Crescent Room, 2nd Floor Atlanta , Georgia 30332 Type: Information Session
Georgia Tech Institute - ECE Career Fair (Spring 2019)
Time: 10:00 am ET - 4:00 pm ET Address: Christopher Klaus Advanced Computing Building 266 Ferst Drive Atlanta, Georgia 30332-0765 Type: Campus Career Fair
Georgia Tech Grand Challenge Industry Panel
Time: 5:00 pm ET - 7:30 pm ET Address: Georgia Tech Student Center 350 Ferst Drive NW Crescent Room, 2nd Floor Atlanta , Georgia 30332 Type: Employer Panel
Veteran's Virtual Open House
Time: 11:30 am CT - 1:00 pm CT Address: , Type: Professional Career Fair
Register