ReLaunch Program: Sr Software Engineer I
Tucson, Arizona
Overview
Raytheon's ReLaunch Program provides a unique opportunity for experienced professionals returning to the workforce after taking a career break. This 12-week paid program will provide multiple resources and opportunities that will assist participants in re-entering the workforce and re-engaging into their professional career paths. Meaningful and impactful assignments will provide on-the-job skill sharpening and development, while professional development, mentorship and networking opportunities will help propel performance to the next level.
Program participant
12 week opportunity with
competitive pay and benefits

Glassdoor 2018 Best Places to Interview: Candidate's Choice
Responsibilities
Please note: This requisition is open internally for ERIP purposes only. Only external candidates will be considered.

Raytheon is looking for experienced Software Engineers who took an employment break of two or more years in their field and are looking to re-launch their careers.

The Raytheon ReLaunch program is a 12-week career re-entry program through which you'll polish your skills and acquire new ones to help you launch a new phase in your professional journey. Take advantage of comprehensive training, technical and professional development opportunities, company-wide networking and personalized mentoring/coaching.

Raytheon ReLaunch will prepare you for a full-time career in critical roles at Raytheon, a global innovation leader in the government and cybersecurity solutions industry.
The Test Systems Solutions Center (TSSC) applies a systems approach to provide total test solutions that ensure the quality of Raytheon Missile Systems (RMS) products. The TSSC uses common platforms and processes to design/develop production, depot and engineering test stations. Opportunities include:

Domestic and international travel
Innovative rapid prototyping
Supporting live-fire testing of our products
Designing, developing or using commercial software for simulation and test equipment environments
Designing, developing or integrating methods and equipment to effectively test systems.
Job Description:

RMS – Systems Test Directorate is seeking a Sr Software Engineer I for the TSSC in Tucson, AZ.

The selected candidate will participate on multidiscipline engineering teams performing design, development and integration of RMS test products within TSSC. Typical work involves the development of both engineering and production test equipment, environments and systems. As such, the candidate will contribute to the completion of all stages of test product development, and will be responsible for performing technical, cost and schedule management of their assigned projects. They will be expected to act, either as a part of their team or independently, to uncover and resolve issues associated with the development and implementation of test products.

This position is focused on, but not limited to, the design, development, integration, test, and maintenance of software for TSSC. The selected candidate will develop applications, libraries, and instrument drivers using the software style, development language, and integrated development environment specified by TSSC.

Basic Requirement:
Must be returning to the workforce from a two year plus break in career
Required Education, Experience, and Skills
:
This position requires the eligibility to obtain a security clearance. Except in rare circumstances, only U.S. citizens are eligible for a security clearance.

Requires a Bachelor of Science degree in Science, Technology, Engineering or Mathematics (STEM).

Minimum of four (4) years of professional engineering experience developing and implementing high order programming languages (C#, C++, or C is preferred) is required.




Professional engineering experience utilizing integrated development environments and debugging tools to troubleshoot software implementation and ensure integrity of the software products (experience with Microsoft Visual Studio is preferred).

Knowledge of developing requirements for software products.

Experience using model based design and the Unified Modeling Language (UML) to visualize software architecture and design.
Desired Education, Experience, and Skills:
Master of Science degree in Science, Technology, Engineering or Mathematics (STEM).

ABET is the preferred, although not required, accreditation standard.

Familiarity with IBM Rhapsody or Cameo Enterprise Architecture is preferred.

Working knowledge of computer architecture and computer hardware optimization techniques.

Experience with the development and integration of software drivers for the operation of computer hardware interfaces.

Knowledge in common computer hardware interface and data protocols such as TCP/IP, UDP, RS-422 (experience with Microsoft Windows operating systems is preferred).

Experience developing automated test systems (familiarity with National Instruments (NI) TestStand is preferred).

Experience with laboratory test instrumentation, electronics and software (experience with NI VISA, NI Measurement and Automation Explorer, or NI Switch Executive is preferred).

Experience prioritizing and handling multiple tasks in a production environment, developing solutions under only general direction, and demonstrating solid troubleshooting skills.

Professional engineering experience working within a team environment.

Strong written and interpersonal communication skills.

Knowledge of Software Configuration Management principles, environments and tools.

Knowledge in computer scripting language such as MATLAB/Shell/Perl/Python.
C
h
e
ck
us

out on

You

T

ub

e
:
Rayth
e
on
C
ompany
Overview
Are

you

ready to

b

e

remarkable with Raytheon?
T
h
e
Five Most Powerful

Missil

e

s

Made by
Rayth
e
on
Standard
Missil
e
-3
F
light
Test (FTM-25)
Th
i
s
pos

iti

on

requ

i

res

t

he

e

li

g

i

b

ilit

y

t

o

ob

t

a

i

n

a

secur

it

y

c

l

earance.

Non-US

c

iti

zens

may

no

t

be

e

li

g

i

b

l

e

t

o

ob

t

a

i

n

a

secur

it

y

c

l

earance.

The

De

f

ense

Industrial

S

ecurit

y

C

learance

O

ffice

(DI

SCO

)

,

an

agency

o

f

t

he

Depar

t

men

t

o

f

De

f

ense,

hand

l

es

and

ad

j

ud

i

ca

t

es

t

he

secur

it

y

c

l

earance

process.

Secur

it

y

c

l

earance

f

ac

t

ors

i

nc

l

ude,

but

are

no

t

li

m

it

ed

t

o,

a

ll

eg

i

ance

t

o

t

he

US,

f

ore

i

gn

i

n

fl

uence,

f

ore

i

gn

preference

,

cri

m

inal

conduct

,

securit

y

v

iolations

and

drug

i

nvo

l

vemen

t

.

Emp

l

oymen

t

is

con

ti

ngen

t

on

o

t

her

f

ac

t

ors,

i

nc

l

ud

i

ng,

but

no

t

li

m

it

ed

to,

background

checks

and

drug

screens

.
http
:
//www
.
dss
.m
il/ps
m
o
-
i/indus_ps
m
o
-
i_interi
m.html
This position requires either a U.S. Person or a Non-U.S. Person who is eligible to obtain any required Export Authorization.
140861
Raytheon is an Equal Opportunity/Affirmative Action employer. All qualified applicants will receive consideration for employment without regard to race, color, religion, creed, sex, sexual orientation, gender identity, national origin, disability, or protected Veteran status.
Apply
Success Profile
What does it take to be a successful Raytheon ReLauncher? Check out these traits to see if you have the right mix.
Adaptable
Problem Solver
Results Driven
Strong Work Ethic
Innovative
Leader
Quote
Raytheon's Relaunch Program has given me exactly the type of opportunity I'd been seeking. Having paused my professional career over a decade ago in order to focus on raising our young children, I found it daunting to return to a workforce where my skills felt somewhat dated. Raytheon recognized this challenge and thanks to the training, mentorship, and support I've encountered through the Relaunch Program, I am back on the career track I've wanted - helping to build systems that are critical to the success of our customer and the security of our nation.

– Nikki L., Senior Software Engineer Intelligence Information Services, GPS-OCX
What to Expect
Step1Apply below with your updated resume. Career breaks are expected and a requirement of the program.
Step2Recruiter will contact you if hiring managers are interested in inviting you to interview. This is a good time to ask about Raytheon and the program opportunities.
Step3If a hiring manager is interested in interviewing you, you will be invited to participate in an on-site interview at our campus. Be prepared to answer questions about your strengths and development opportunities.
Step4If selected, recruiter will be in contact with program offer and provide you with orientation and start date details. If not selected, you will receive a notification but remain eligible to be considered for other opportunities.
Rewards
401(k) / Retirement Plans

Watch your financial wellness grow. Enrollment eligibility begins on your first day of work with an employer match up to 3%.

Performance Recognition

Be recognized and recognize others with our new employee awards program. At Raytheon, we appreciate notable and exceptional performance.

Work / Life Balance

Raytheon appreciates work/life balance. Employees can work 9 hours a day every week and receive every other Friday off, as long as departmental/manager approval is obtained. Paid Time Off is accrued on a monthly basis.

Competitive Benefits

Raytheon is proud to offer a comprehensive and competitive benefits package to you, your spouse and your eligible children. In addition to protecting your and your family's health and well-being, we offer a wide array of benefits designed to meet your needs. Note: Benefits may vary by business unit and location.

Dependent Care
Reimbursement Account

A Dependent Care Reimbursement Account helps you pay for eligible dependent care expenses using pre-tax dollars. Examples of eligible expenses include most forms of child care up to the age of 13, as well as certain forms of adult care necessary in order for you and your spouse, if married, to work or go to school full time. Through payroll deductions, you may set aside on a pre-tax basis up to $5,000 per year if single and $2,500 if married and filing separate returns

9 Employee Resource Groups

Raytheon's network of employee resource groups creates opportunities to meet, collaborate, network and exchange ideas with people who share your interest, background, orientation or culture.
Trending
HOW TO GET BACK TO WORK AFTER A CAREER BREAK

Are you ready to be remarkable with Raytheon?
Explore job location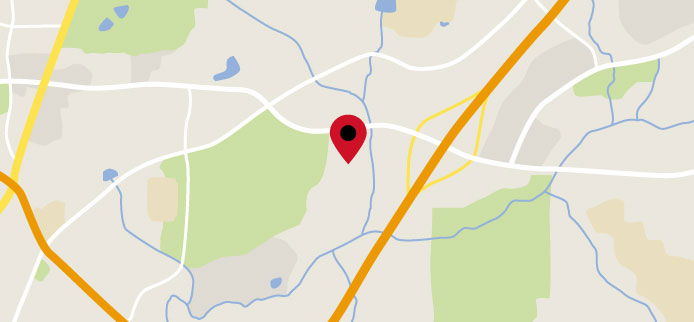 Explore nearby restaurants, airports, gyms, banks, and more. View the map to see more information.
View Map