Sr Manager Contracts
Apply
Requisition ID 129795BR
Date updated 12/19/2018
The following position description represents an immediate opportunity within Air Warfare Systems (AWS) Contracts for a Sr. Manager, Contracts. This position is responsible for contracts management leadership and strategy for the teams who support a wide range of high value contracts supporting five (5) significant programs, Paveway®, Maverick®, HARM, Griffin, and JSOW. These are critical programs within RMS requiring senior level support to provide strategic oversight, develop partnerships and resolve issues both internally and externally. The ideal candidate will have deep experience in negotiation of complex production contracts, and a moderate level of experience in negotiating and managing development and sustainment contracts. A proven record of engaging with program managers and engineers to ensure robust change management, and Intellectual Property (IP) protection programs are in place and managed effectively, is essential to be successful in this position.
The successful applicant will be the primary customer interface for business and contracting matters and will be responsible for establishing and maintaining trust and cooperation while ensuring that proposed and negotiated terms and conditions comply with company policies and guidelines. This role works closely with Program Managers, Business/Estimating, Corporate Treasury and Export/Import Operations and the International Contracts Organization (ICO). The selected candidate must be able to represent Raytheon independently on significant transactions and advise management on contractual rights and obligations and mitigate contractual/program risks. This assignment requires an ability to develop and maintain trusting relationships with external and internal customers.
This position is based in Tucson, AZ and reports directly to the AWS Director of Contracts.
Please note that this position is not anticipated to start until June 2019
Additional job responsibilities include, but are not limited to:
Leading a team of 7-8 contracts professionals, providing direction, training and development to meet current program needs and develop a talented and motivated contracts workforce to address ever-growing needs
Providing strategic leadership to develop innovative contracting solutions to meet program and business area objectives
Strong leadership that fosters respect and allows others to succeed
Shaping business transactions and negotiating skillfully to create the best outcome possible
Required Qualifications:
12 years business leadership experience in contracts, or a combination of six years of contracts experience and six years of other functional experience related to business management
Bachelor's Degree in Business, Law, or related field (Master's degree may be considered in lieu of 2 yrs of experience)
Demonstrated leadership capability with the ability to effectively prioritize actions and direct and mentor a team
Knowledge of the Federal Acquisition Regulations (FAR) and Defense Federal Acquisition Regulation Supplement (DFARS)
Experience with US Government and US Prime Contractor customers in the acquisition and user communities
Demonstrated ability to develop effective relationships with customers based on understanding and trust
Experience with negotiation and administration of large domestic contracts and subcontracts
Experience with the negotiation and administration of international commercial contracts
Contractual acumen with proficiency in contracts fundamentals
Effective verbal and written communications skills
Existing DoD Secret clearance
US Citizenship is required as this position

needs an active US Security Clearance as of day one of employment
Desired Qualifications:
Certification in Government Contracts
Master's Degree or JD preferred
Familiarity with Raytheon's businesses, policies, and practices
Proven track record of achieving desired results
Excellent time management and organizational skills
This position requires either a U.S. Person or a Non-U.S. Person who is eligible to obtain any required Export Authorization.
129795
Business Unit Profile
Raytheon Missile Systems (RMS) is the world leader in the design, development and production of missile systems for critical requirement including air-to-air, strike, surface Navy air defense, land combat missiles, guided projectiles, exoatmospheric kill vehicles, missile defense and directed energy weapons. RMS is headquartered in Tucson, Arizona with over 11,000 employees operating at sites across the country and internationally.
Relocation Eligible
Yes
Clearance Type
Secret
Expertise
Business Administration
Contracts
Export/Import
Legal
Type Of Job
Full Time
Work Location
AZ - Tucson
Raytheon is an Equal Opportunity/Affirmative Action employer. All qualified applicants will receive consideration for employment without regard to race, color, religion, creed, sex, sexual orientation, gender identity, national origin, disability, or protected Veteran status.
Apply
Explore job location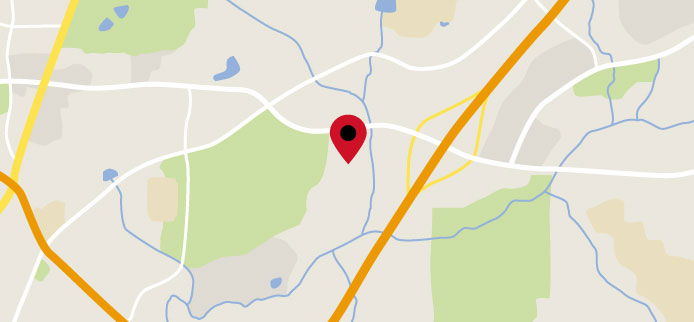 Explore nearby restaurants, airports, gyms, banks, and more. View the map to see more information.
View Map
Upcoming Events
Cal Poly SLO 2019 Winter Career Fair
Time: 9:30 am PT - 2:30 pm PT Address: Cal Poly San Luis Obispo 1 Grand Avenue Building 43 San Luis Obispo, California 93407 Type: Campus Career Fair
Cal Poly SLO 2019 SWE Evening with Industry
Time: 5:30 pm PT - 9:00 pm PT Address: Cal Poly San Luis Obispo 1 Grand Avenue Building 43 San Luis Obispo, California 93407 Type: Campus Career Fair
Texas A&M Spring 2019 SEC Engineering Career Fair
Time: 10:00 am CT - 2:00 pm CT Address: Reed Arena 730 Olsen Boulevard MS 1128 College Station, Texas 77843 Type: Campus Career Fair
MacDill Quarterly Career Fair
Time: 10:00 am ET - 2:00 pm ET Address: MacDill AFB Conference Center MacDill AFB, Florida Type: Professional Career Fair
George Washington Univ Career & Internship Fair (Spring 2019)
Time: 11:00 am ET - 3:00 pm ET Address: Charles E. Smith Center 600 22nd Street, NW Washington, District of Columbia 20052 Type: Campus Career Fair
George Washington U. Engineering Information Session - Spring 2019
Time: 5:30 pm ET - 7:00 pm ET Address: George Washington University Marvin Center, MC 526 800 21st Street NW Washington, District of Columbia 20052 Type: Information Session