Sr Financial Analyst
Apply
Requisition ID 134541BR
Date updated 03/06/2019
Job Description:
Be a part of Raytheon Financial Accounting, a world class finance organization that leads by example and is highly respected and valued by our internal and external customers. Work for an organization that is noted for its teamwork within Finance and across functional boundaries.
The Government Accounting team at Raytheon Missile Systems (MS) in Tucson is seeking a motivated and experienced individual to perform tasks that include:
Preparing, analyzing, and submitting an adequate MS Annual Incurred Cost Proposal
Maintaining the MS Cost Accounting Standards Board (CASB) Disclosure Statements
Preparing and analyzing cost impacts and cost accounting changes
Responsible for the formulation and preparation of formal audit responses to DCAA/DCMA
Liaison support of DCMA and DCAA audits
Compliance support for small sites (Ktech, RPM, and EOI)
Providing guidance related to policies & procedures, Cost Accounting Standards (CAS), and Federal Acquisition Regulation (FAR)
Conducting CAS reviews and assessments of cost collection practices
Providing guidance related to labor (NBI, Support Labor, Ethics)
Special Burden material determinations
A qualified individual will be familiar with MS cost structures, policies & procedures, Cost Accounting Standards (CAS) and Federal Acquisition Regulation (FAR). Individual will also work closely with other functional organizations, other small sites (Ktech, RPM, and EOI) and the Finance Leadership Team to ensure compliance with Raytheon policies. This position provides an excellent opportunity for networking with other MS organizations, other Raytheon Business Units and Corporate. Our department is involved in many matters that drive policies, establish guidelines and set the direction of our financial organization for the future. Individual is expected to work independently and ensure overall objectives and goals of the organization are achieved.
Basic Qualifications:
The ideal candidate must be able to prioritize and complete multiple tasks in a challenging, fast-paced, deadline driven environment. They must also demonstrate an ability to take ownership and be accountable through individual actions and teamwork, continually working toward the goal of improving processes and efficiency. This position requires building positive relationships with our internal and external customers.
Minimum Required Skills:
Bachelor's degree in Accounting, Business Administration, Finance or other Business discipline with minimum 4 years of Finance/Accounting or relevant experience
Demonstrated ability to understand complex cost accounting structures, including labor bid categories, overhead pools (primary and secondary), general and administrative rates, and cost collection methodologies
Strong background in defense accounting with experience in a financial discipline within that environment
Familiarity with Federal Acquisition Regulations (FAR) Parts 30 and 31
Excellent written and verbal skills
Strong analytical skills
Proficiency in MS Office tools (Excel, Powerpoint, Word)
Experience with SAP/R3 and PRISM
Highly Desired Skills include:
Diverse experience to include functional, business, and/or rates related
Familiarity with Cost Accounting Standards (CAS)
134541
Business Unit Profile
Raytheon Missile Systems (RMS) is the world leader in the design, development and production of missile systems for critical requirement including air-to-air, strike, surface Navy air defense, land combat missiles, guided projectiles, exoatmospheric kill vehicles, missile defense and directed energy weapons. RMS is headquartered in Tucson, Arizona with over 11,000 employees operating at sites across the country and internationally.
Relocation Eligible
Yes
Clearance Type
None / Not Required
Expertise
Accounting
Finance
Type Of Job
Full Time
Work Location
AZ - Tucson
Raytheon is an Equal Opportunity/Affirmative Action employer. All qualified applicants will receive consideration for employment without regard to race, color, religion, creed, sex, sexual orientation, gender identity, national origin, disability, or protected Veteran status.
Apply
Explore job location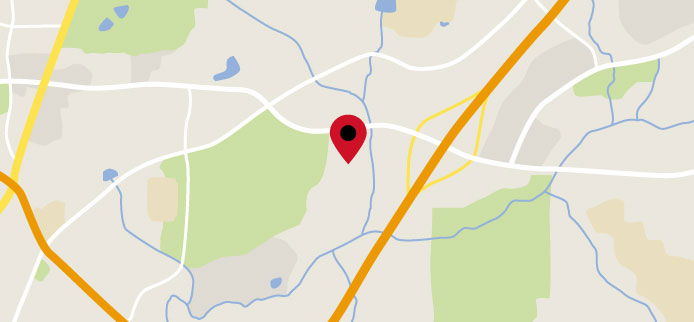 Explore nearby restaurants, airports, gyms, banks, and more. View the map to see more information.
View Map
Upcoming Events
Directed Energy to DC (DE2DC)
Time: 9:00 am PT - 5:00 pm PT Address: , Type: Professional Career Fair
SWE Virtual Career Fair
Time: 1:00 pm ET - 4:00 pm ET Address: , Type: Video Interviewing
Register
Open House Hiring event in Fulton, MD
Time: 3:00 pm ET - 8:00 pm ET Address: , Type: Professional Career Fair
Register
Systems Engineering Virtual Open House
Time: 11:30 am ET - 1:30 pm ET Address: , Type: Professional Open House
Register
Raytheon IDS will be at the The 7th Annual MRC/OFCCP Hiring Event
Time: 8:00 am ET - 4:00 pm ET Address: The MA State Transportation Building is located 10 park plaza boston, Massachusetts 02116 Type: Professional Career Fair
Raytheon IIS Career Fair - DOMino
Time: 10:00 am ET - 6:00 pm ET Address: Raytheon 22265 Pacific Blvd Dulles, Virginia 20166 Type: Professional Career Fair
Register