Sr Cyber DefenseTechnologist I
Tucson, Arizona
Overview
How do you protect against those with bad intentions? You create innovative technical processing solutions and collaborate with some of the finest talent in the IT field. Whether you're an Information Systems Technologist or an Encryption Strategy Expert, at Raytheon you'll grow a varied and rewarding career. And you'll be supported with a comprehensive and competitive benefits package that promotes work/life balance. If you're ready to take on today's big challenges, discover a world of opportunity at Raytheon.
America's Best Large Employers by Forbes

Career & Development Opportunities

Full-time
Entry, Mid, Senior
Responsibilities
Please Note: This position can be a Salary Grade G08 or Salary Grade G09 based on the candidate's qualifications as they relate to the skills, experience and responsibility requirements for the position.
Information Operations and Information Assurance (IO/IA) are matters we take very seriously indeed. And so do our customers, from global governments to Fortune 500 companies. That's why they trust us to deliver the end-to-end offensive and defensive solutions that successfully protect them from a wide range of internal and external threats including breach, fraud, theft and sabotage.
The Information System Security Officer (ISSO) designs, develops, and recommends integrated security solutions for multiple classified systems/projects. The successful candidate will analyze and coordinate information assurance requirements for networked and standalone systems within environments of varying complexity levels. They will also be responsible for creating and maintaining certification and accreditation documentation. The ISSO will design, develop, and recommend security solutions for platforms with various operating systems. Successful candidates will ensure system security measures comply with multiple regulatory requirements (e.g. NISPOM, JAFAN, DCID/ICD 503, DoD RMF), and accurately assess the impact of modifications, changes, and vulnerabilities for each system where needed. They will coordinate their duties with selected Security, Information Technology, and Project Managers on a regular basis. The ISSO will conduct reviews and technical inspections (as prescribed by the ISSM) to identify and mitigate potential security weaknesses, and ensure that all security features applied to a system are implemented and functional. They will also create and maintain all information assurance documentation (e.g. SSPs, Security Profiles, approvals, etc.) for their assigned areas.
Additional duties will include, but are not limited to the following
:
Participates in interdepartmental projects and provides leadership as necessary.
Trains and mentors novice and intermediate ISSOs, and provides performance input to managers.
Interfaces with internal and external Security personnel, customers, management, and U.S. Government representatives where required.
Performs other IA-related duties as assigned by management on an "as required" basis.
Travel as needed to other business locations to provide necessary cyber security support.
Minimum Required Skills:
Bachelor's degree, or equivalent experience in lieu of degree, with 4 years of directly related experience. Master's degree with 2 years of directly related experience
Must have a current DoD Secret security clearance, US Citizenship is required as this position
needs an active US Security Clearance as of day one of employment
Experience in the oversight and execution of a continuous monitoring/improvement program (to include but not limited to self-inspections, security control assessments, training, log management systems, automated inventory utilities, etc.)
Experience implementing the NISPOM, JAFAN 6/3, DCID 6/3, JSIG/RMF, ICD-503 or equivalent requirements to include technical computer/network system auditing
Experience successfully and respectfully interfacing with internal and external customers (i.e. AOs, DAOs, SCAs, Program Managers, etc.), to include negotiating controls/requirements with government Contracting Activities
Familiarity with documentation and tools such as: DoD 8500 series, NIST Special Publications (800-53, 800-37, etc.) SNAC Guides, Nessus, SCAP, ACAS, etc.
Able to obtain a DoD 8570.01-M IAM level I certified credentials (Security +, etc.)
Highly Desired Skills
:
Experience with the identification, development, and reporting of IA program performance metrics and oversight of appropriate IA policy, processes and procedures
Knowledge in UNIX, Linux, Solaris, IRIX, SUSE, and MAC operating systems
Experience in the execution and management of Information System's (IS) incident response and administrative inquiries/investigations in collaboration with the Investigations department
Experience providing technical security expertise and oversight for complex, cross-domain, heterogeneous classified networked environments in collaboration with Customers, the Information Technology (IT) Department and other Raytheon Business Units
Experience with various types of special test equipment (STE)
Willing to travel on company business
Experience working with the customer, both internal and external in the development of Basis of Estimates (BOE's)
Public speaking experience
Currently possess DoD 8570.01-M IAM level III certified credentials (CISSP, CISM, etc.)
Experience in the oversight and execution of the Assessment & Authorization processes (Certification & Accreditation), as defined in JSIG/RMF
Experience in executing leadership and managerial duties (i.e. performance development, career coaching, mentoring, training, resource management, budget management, etc.)
Minimum Required Education (including Major):
Bachelor's degree, or equivalent experience in lieu of degree, Master degree preferred
To be considered for A09 position must have Bachelor's degree required or equivalent experience in lieu of degree with 6 years of directly related experience, Master's degree with 4 years of directly related experience.
Check us out at
Raytheon Company Overview
for more information about us!
144059
Business Unit Profile
Raytheon Missile Systems (RMS) is the world leader in the design, development and production of missile systems for critical requirement including air-to-air, strike, surface Navy air defense, land combat missiles, guided projectiles, exoatmospheric kill vehicles, missile defense and directed energy weapons. RMS is headquartered in Tucson, Arizona with over 11,000 employees operating at sites across the country and internationally.
Relocation Eligible
Yes
Clearance Type
Secret - Current
Expertise
Computer Engineering
Computer Science
Computer/Management Information Systems
Configuration Management
Cyber Jobs
Information and Knowledge Systems
Intelligence Analyst
Security
Technical
Type Of Job
Full Time
Work Location
AZ - Tucson
Raytheon is an Equal Opportunity/Affirmative Action employer. All qualified applicants will receive consideration for employment without regard to race, color, religion, creed, sex, sexual orientation, gender identity, national origin, disability, or protected Veteran status.
Apply
Success Profile
What does it take to be successful at Raytheon? Check out these traits to see if you have the right mix.
Adaptable
Communicator
Leadership
Proactive
Team player
Focused
Quote
Luke is a Global Business Services IT Intern on the Integrated Logistics Support Finance team. He's working on redesigning a dashboard that Raytheon financial analysts use to track the metrics, progress, and critical components that are used for all products manufactured in Andover, Massachusetts.

Rewards
401(k) / Retirement Plans

Employer Matching, if you elect to enroll company matches up to 3%.

Work / Life Balance

Raytheon supports a variety of flexible work arrangements including compressed work weeks, flextime, job sharing, 9/80, reduced hours and telecommuting.

Career Development

At Raytheon, we foster an inclusive culture of professional development. We support a variety of developmental opportunities including: Mentoring programs, Skills Development, Leadership Development, Rotational job assignments, and Continuous Improvement, all of which contribute to advancement of our employee's capabilities.

Paid Time Off

Accrue paid time off monthly. Receive 10-12 holidays per year with some locations shutting down the week between Christmas and New Year's Day.

Relocation Assistance

Select technical positions are eligible for relocation packages. See specific job description for eligibility requirements.

Parental Leave

Raytheon offers all eligible employees up to three weeks paid parental leave for the birth or adoption of a child (separate from paid maternity leave or Family & Medical Leave Act).
Explore job location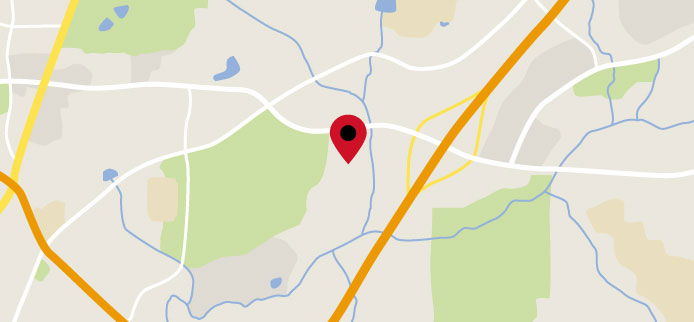 Explore nearby restaurants, airports, gyms, banks, and more. View the map to see more information.
View Map