Sr Cost Accountant
Apply
Requisition ID 92064BR
Date updated 01/26/2017
Be a part of Raytheon Financial Accounting, a World Class finance organization that leads by example and is highly respected and valued by our internal and external customers.Work for an organization that is noted for its teamwork within Finance and across functional boundaries.
The General Accounting Department of Raytheon Missile Systems in Tucson works closely with Product Line Business Managers, Financial Planners, and Contracts Managers.Our Department is responsible for all financial reporting to Corporate.This provides an excellent opportunity for networking and building contacts within Finance, other RMS organizations, Corporate, and other Raytheon Business Units.Our Department is involved in various high visibility teams across Raytheon that drive policies, establish financial guidelines, and set the direction of our financial organization for the future.
This position is an excellent career-building opportunity for a self-motivated, flexible and energetic team player.It offers the opportunity to help develop optimum solutions for business challenges and to develop a broad network of contacts within Missile Systems, Corporate Office and across other Raytheon business units.The CO Team is a small team that oversees all Missile Systems' cost accounting, which processes through the Controlling (CO) Module in SAP.The selected team member will develop a well-rounded understanding of Missile Systems cost accounting structure, practices and systems that will provide the foundation for continued broadening of financial experience at Raytheon.
May perform the following:
·Review and analyze project definition request forms and set-up new projects and process mods in SAP.Work closely with the General Accounting Manager on combining/segmenting requests and revenue recognition approvals.
·Work closely with Program Finance in reviewing balances of Company Funded Requests (CFRs) and Appropriation Requests (ARs), generating management reports and posting monthly journal entries.
·Create & manage Master Data within SAP, which includes cost center, activity types, cost elements, internal and statistical orders and standard / alternate hierarchies.
·Analyze the activity within balance sheet and income statement accounts and present results to the Controller in quarterly Trial Balance reviews.
·Support audits and communications with the DCMA, DCAA and external auditors pertaining to RMS Cost Structure and Cost Accumulation practices and revenue recognition. This position requires heavy coordination with functional areas across Raytheon and the ability to formulate, document and communicate changes to existing business processes.


Required Skills:
·Ability to operate in a challenging, fast-paced, team environment.
·Demonstrate an ability to take ownership of their process area and to continually focus on improving processes and efficiency.
·Demonstrated ability to build positive relationships with our internal customers throughout Raytheon.
·Experience with Microsoft Office tools (Excel, Powerpoint, Word)
·Understanding of basic accounting concepts
Desired Skills:
·Strong analytical skills
·Ability to work independently
·Understanding/working knowledge of SAP
·Excellent written and verbal communication skills
·Strong understanding of Missile Systems cost structure
·Working knowledge of the Federal Acquisition Regulations (FAR) and the Cost Accounting Standards (CAS)
·Working knowledge of generally accepted accounting standards (GAAP)
Required Education (including Major):
·4 years of direct relevant work experience with aBachelor's degree (Accounting, Finance or Business) or 2 years of directly related experience with a Master's degree (MBA, Finance or Accounting).
92064
Business Unit Profile
Raytheon Missile Systems (RMS) is the world leader in the design, development and production of missile systems for critical requirement including air-to-air, strike, surface Navy air defense, land combat missiles, guided projectiles, exoatmospheric kill vehicles, missile defense and directed energy weapons. RMS is headquartered in Tucson, Arizona with over 11,000 employees operating at sites across the country and internationally.
Relocation Eligible
No
Clearance Type
None / Not Required
Expertise
Accounting
Finance
Type Of Job
Full Time
Work Location
AZ - Tucson
Apply
Explore job location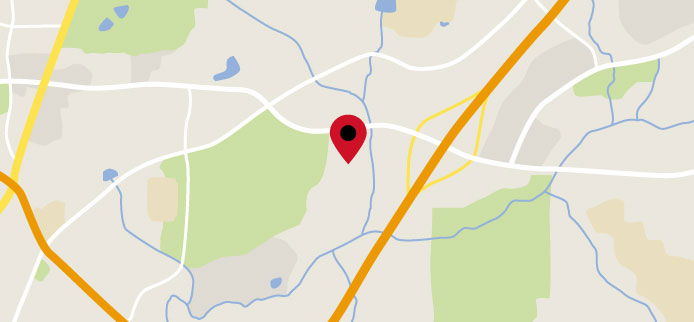 Explore nearby restaurants, airports, gyms, banks, and more. View the map to see more information.
View Map
Related Content
Work on classified projects and enjoy plenty of recognition

Whether you're just starting out on your career journey or a experienced professional, it's important that you feel recognized and rewarded for your contributions.

Raytheon is proud to offer a comprehensive and competitive benefits package to you, your spouse and your eligible children. In addition to protecting you and your family's health and well-being, we offer important income and work/life benefits to meet your needs. Learn More

Turn unique thinking into one-of-a-kind solutions

Diversity. Every company likes to talk about it, but few have embraced it with quite the same commitment as we have here at Raytheon. As a result, diversity has become a competitive imperative and an integral part of our business model, particularly as we continue to grow internationally. Learn More

Work as one to make a difference to millions

Here at Raytheon, we innovate across all domains: from land and sea to air, space, and cyberspace.It's innovation made possible by a strong internal culture and a vision that's shared by Raytheon employees across the globe – a vision of one global team creating trusted, innovative solutions to make the world a safer place. Learn More
Download our Corporate Responsibility Report.
Upcoming Events
UT Arlington Job Fair Spring 2017
Time: 10:00 am CT - 3:00 pm CT Address: Maverick Activities Center 500 W. Nedderman Drive Arlington, Texas 76019 Type: Campus Career Fair
VA Tech All Majors Connections Career Fair - Spring 2017
Time: 10:00 am ET - 4:00 pm ET Address: Squires Student Center 290 College Ave. Squires Commonwealth Ballroom Blacksburg, Virginia 24061 Type: Campus Career Fair
Raytheon SAS Applied Signal Technology Cleared Online Career Fair
Time: 11:00 am PT - 1:00 pm PT Address: , Type: Professional Career Fair
George Mason Engineering, Science & Tech Day 1
Time: 11:00 am ET - 4:00 pm ET Address: Johnson Center - Dewberry Hall 4400 University Drive Fairfax, Virginia 22030 Type: Campus Career Fair
George Mason Info Session - Spring 2017
Time: 5:00 pm ET - 6:30 pm ET Address: Johnson Center, Room A 4400 University Drive Fairfax, Virginia 22030 Type: Information Session
2017 Utah State Spring Career Fair
Time: 9:30 pm MT - 2:30 pm MT Address: Utah State University 4305 Old Main Hill Logan, Utah 84322 Type: Campus Career Fair