Sr Contract Negotiator
Apply
Requisition ID 133472BR
Date updated 02/11/2019
Organizational Description:
The Advanced Missile Systems (AMS) Product Line is the growth engine for Raytheon Missile Systems (RMS) and represents a diverse portfolio of contracts and customers in the developmental life cycle of USG Department of Defense (DoD) programs. Specifically, the AMS Product Line is responsible for the strategic capture and execution of developmental efforts that aim to augment or replace existing systems, and in some cases fulfill new mission areas, across all branches of the USG DoD.

Position Description: The Sr. Contracts Negotiator for the AMS Product Line will be responsible for the capture and management of contracts within the dynamic and diverse portfolio of the Advanced Missile Systems (AMS) family of products. Duties include leading Request for Proposal (RFP) analysis, working with a cross functional team to develop capture and proposal strategies for competitive and sole source pursuits, coordination of proposal development, contract negotiations, and contract administration. The successful candidate will be the primary internal and external customer interface for business and contracting matters. In addition, the candidate will be responsible for ensuring that proposed and negotiated business deals comply with company policies and guidelines, and developing strategies to mitigate contractual/program risks.

Required Skills and Experience:
6 years of professional experience in contracts, subcontracts, legal or similar business field
BS/BA is required in one of the following majors: Business, Finance or Related Field
Effective team player with demonstrated leadership capability

Effective communicator both orally and in writing; strong analytical skills; strong interpersonal skills

Ability to work within a team and to foster teamwork and trust

Strong organizational skills

Excellent computer skills including Microsoft Word, PowerPoint and Excel
Proven strong work initiative and ability to adapt to new challenges and ideas
Capable of multi-tasking and handling several assignments concurrently
Ability to acquire, or possess existing, Secret Clearance (Top Secret preferred)

Experience working with various contract types

U.S. Citizenship status is required as this position needs an active U.S. Security Clearance within one year
Desired Skills & Experience:
Juris Doctor or MBA
Professional experience in contracts, with an emphasis on USG DoD sole source and competitive development contracts
Understanding of regulatory policies to include: US Federal Acquisition Regulations (FAR) and the Department of Defense Federal Acquisition Regulation Supplement (DFARS)
Demonstrated ability to develop effective and sustaining relationships with customers
Ability to successful manage contracts in a prime and a subcontractor role
Business acumen with financial understanding of our business
Ability to adapt to changing environments/situations
Existing DoD Secret clearance
Security Clearance
This position requires the eligibility to obtain security clearance. Non-US citizens may not be eligible to obtain a security clearance. The Defense Industrial Security Clearance Office (DISCO), an agency of the Department of Defense, handles and adjudicates the security clearance process. Security clearance factors include, but are not limited to, allegiance to the US, foreign influence, foreign preference, criminal conduct, security violations and drug involvement. Employment is contingent on other factors, including, but not limited to, background checks and drug screens.
133472
Business Unit Profile
Raytheon Missile Systems (RMS) is the world leader in the design, development and production of missile systems for critical requirement including air-to-air, strike, surface Navy air defense, land combat missiles, guided projectiles, exoatmospheric kill vehicles, missile defense and directed energy weapons. RMS is headquartered in Tucson, Arizona with over 11,000 employees operating at sites across the country and internationally.
Relocation Eligible
Yes
Clearance Type
Secret
Expertise
Business Administration
Contracts
Export/Import
Finance
Legal
Supply Chain/Purchasing
Type Of Job
Full Time
Work Location
AZ - Tucson
Raytheon is an Equal Opportunity/Affirmative Action employer. All qualified applicants will receive consideration for employment without regard to race, color, religion, creed, sex, sexual orientation, gender identity, national origin, disability, or protected Veteran status.
Apply
Explore job location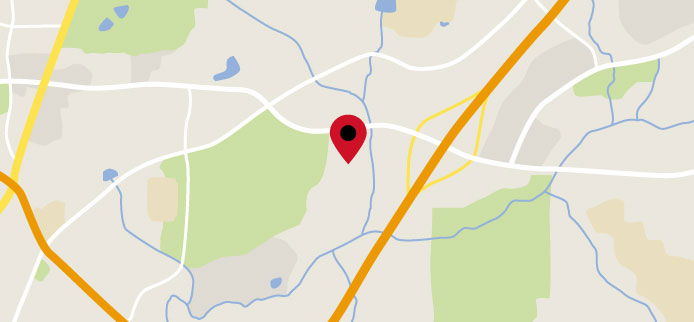 Explore nearby restaurants, airports, gyms, banks, and more. View the map to see more information.
View Map
Upcoming Events
CANCELLED MSU Spring 2019 Next Day Campus Screens
Time: 8:00 am ET - 1:00 pm ET Address: MSU Breslin Center 534 Birch Rd, East Lansing, Michigan 48824 Type: Canceled Events
UTSA Campus Screens - Spring 2019
Time: 8:30 am CT - 11:30 am CT Address: UTSA Career Center 1 UTSA Circle San Antonio, Texas 78249 Type: Campus Screens
SAS Contracts
Time: 10:00 am PT - 12:00 pm PT Address: , Type: Professional Career Fair
Register
Raytheon Open House Hiring Event - Texas
Time: 3:00 pm CT - 7:00 pm CT Address: Richardson Civic Center 411 W Arapaho Rd Suite 102 Richardson, Texas 75080 Type: Professional Open House
Register
ASU- Engineering Next Day Screens (Spring 2019)
Time: 8:30 am MT - 4:30 pm MT Address: Ira A. Fulton Schools of Engineering Sun Devil Fitness Complex (SDFCT) 500 E. Apache Blvd. Tempe, Arizona 85281 Type: Campus Screens
Cal State Fullerton Spring 19 Engineering & Computer Science Career Fair
Time: 10:00 am PT - 2:00 pm PT Address: Titan Student Union 800 N. State College Blvd. Fullerton, California 92831 Type: Campus Career Fair