Sr Contract Negotiator
Apply
Requisition ID 133308BR
Date updated 03/25/2019
Raytheon Missile Systems (RMS) Contracts has an opening for a Sr. Contracts Negotiator in the
Strategic and Naval Systems (SNS) product line
. The successful applicant will be responsible for the negotiation, management, and administration of direct commercial sales (DCS) contracts in a variety of countries for the dynamic Phalanx program.
Duties include Request for Proposal (RFP) assessment, proposal strategy, contract negotiation, ensuring that negotiated terms and conditions comply with company policies, and general contract administration. The successful applicant will be the primary international customer interface for contracting matters and will be responsible for establishing and maintaining both internal and external customer relationships based upon trust and cooperation, while also ensuring compliance with proposed and contract requirements. The successful candidate will work closely with the Program Office, Business/Estimating, Supply Chain and Operations providing advice on contractual rights and obligations and mitigation of risks.
International and domestic travel required.
Required Skills and Attributes:
BA/BS in Business, Finance, or related field.
6 years of experience in contract management, proposal preparation, contract negotiation, or the equivalent (Master's degree may be considered in lieu of 2 yrs of work experience)
Experience with international contracts and customers
A good understanding of international terms and conditions

Working knowledge of US Government International Traffic and Arms Regulations (ITAR) and compliance requirements

Ability to understand the financial aspects of contracts and other business arrangements; ability to contribute to negotiation strategy and possess strong negotiation skills

Excellent communication skills both orally and in writing; strong analytical skills; strong interpersonal skills
Demonstrated success working in a teaming environment both internally and externally
Capable of multi-tasking and handling several assignments
Focus on responsiveness with strong time management and organizational skill
Ability to travel internationally on short notice and work with different cultures and customs
Ability to obtain a DoD secret security clearance

U.S. Citizenship status is required as this position needs an active U.S. Security Clearance within one year
Desired Skills:
A working knowledge of US Government acquisition and related regulations, e.g. Federal Acquisition Regulations (FAR), Department of Defense FAR Supplement (DFARS
Juris Doctor or MBA
Understanding of Raytheon's international policies and procedures including Corporate T&C Guidelines, due diligence, financial guarantees
Experience negotiating complex business deals
Existing DoD Secret Clearance
This position requires the eligibility to obtain a security clearance. Non-US citizens may not be eligible to obtain a security clearance. The Defense Industrial Security Clearance Office (DISCO), an agency of the Department of Defense, handles and adjudicates the security clearance process. Security clearance factors include, but are not limited to, allegiance to the US, foreign influence, foreign preference, criminal conduct, security violations and drug involvement. Employment is contingent on other factors, including, but not limited to, background checks and drug screens.
133308
Business Unit Profile
Raytheon Missile Systems (RMS) is the world leader in the design, development and production of missile systems for critical requirement including air-to-air, strike, surface Navy air defense, land combat missiles, guided projectiles, exoatmospheric kill vehicles, missile defense and directed energy weapons. RMS is headquartered in Tucson, Arizona with over 11,000 employees operating at sites across the country and internationally.
Relocation Eligible
Yes
Clearance Type
Secret
Expertise
Business Administration
Contracts
Export/Import
Legal
Type Of Job
Full Time
Work Location
AZ - Tucson
Raytheon is an Equal Opportunity/Affirmative Action employer. All qualified applicants will receive consideration for employment without regard to race, color, religion, creed, sex, sexual orientation, gender identity, national origin, disability, or protected Veteran status.
Apply
Explore job location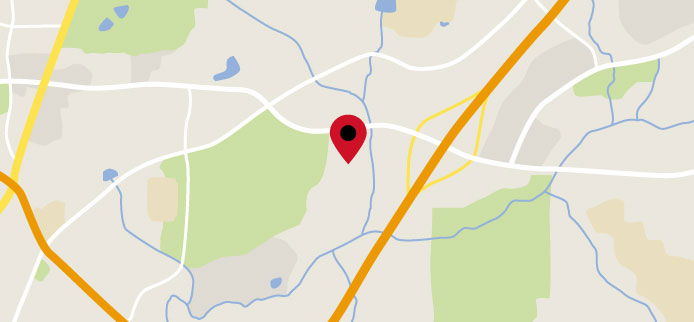 Explore nearby restaurants, airports, gyms, banks, and more. View the map to see more information.
View Map
Upcoming Events
Campus to Careers Virtual Career Fair
Time: 2:00 pm ET - 5:00 pm ET Address: , Type: Campus Screens
FORT BRAGG TRANSITION EXPO AND HIRING FAIR
Time: 4:00 pm ET - 6:00 pm ET Address: Iron Mike Fort Bragg Conference & Catering Center 2658 Reilly Road Fort Bragg, North Carolina 28310 Type: Professional Career Fair
Raytheon IIS Career Fair - DOMino
Time: 10:00 am ET - 6:00 pm ET Address: Raytheon 2265 Pacific Blvd Dulles, Virginia 20166 Type: Professional Career Fair
Register
RMS Open House - Phoenix
Time: 2:00 pm MT - 7:00 pm MT Address: DoubleTree by Hilton Hotel Phoenix - Gilbert 1800 South SanTan Village Parkway Gilbert, Arizona 85295 Type: Professional Career Fair
Register
Interview Day
Time: 9:00 am PT - 5:00 pm PT Address: , Type: Professional Open House
Fort Lee HIRE VETS NOW Career Fair
Time: 11:00 am ET - 1:30 pm ET Address: Fort Lee Soldier Support Ceter B Avenue, Bldg. 3400, Room 125 Fort Lee, Virginia 23801 Type: Professional Career Fair