Site Security Specialist - TS clearance required
Apply
Requisition ID 132149BR
Date updated 02/02/2019
Security -Special Program personnel interface with customers and the government on security requirements for proprietary programs as well as providing guidance and support to employees working on such activities, helping them stay abreast of changes and updates in requirements.
The Site Security Specialist provides day-to-day security administrative support in a fast-paced, deadline driven environment to ensure compliance with the National Industrial Security Program Operating Manual (NISPOM), DoD 5205.07 Manuals, and Joint SAP Implementation Guide (JSIG).
U.S. Citizenship status is required as this position needs an active U.S. Security Clearance as of day one of employment.
Applicants may be considered for the Site Security Specialist (G04) or the Site Security Specialist Senior (G05) position based on the candidate's qualifications as they relate to the skills, experience and position responsibilities.
Responsibilities include but are not limited to:
Performs a wide variety of tasks in support of industrial or program security.
Develop, administer, maintain, inspect, and improve security processes and procedures for classified or proprietary materials, documents, equipment, and records.
Prepare material for receipt and dispatch.
Coordinate visitors' access to restricted areas, records and materials.
Assist in conducting self-reviews and security education classes.
Operate office machinery (fax, shredders, etc.) and/or information systems; update databases as required.
Review requests and facilitate transfer, or release of program data.
Control media (ex: CDs / hard drives) in accordance with program media control policy.
Support physical security related duties to include opening and/or securing closed areas, and testing of IDS.
Required Experience, Skills, and Education
Site Security Specialist (G04):High school, secondary school, or equivalent with 6 years of experience
Site Security Specialist Senior (G05): High school, secondary school, or equivalent with 8 years of experience
Possess a minimum of a current, final TOP SECRET security clearance with an investigation not older than 6 years on the first day of employment
U.S. citizenship is required
Willing to travel on company business as required
Possess a valid driver's license
Desired Experience, Skills, and Education
Working knowledge of Microsoft Office suite or similar programs to provide excellent written, verbal, and presentation skills
Related training with Defense Security Service (DSS), Center for Development of Security Excellence (CDSE) including, Security Fundamentals Professional Certification (SFPC)
Security Clearance Requirement: This position requires the successful issuance, transfer or maintenance of a Top Secret security clearance. Non-US citizens may not be eligible to obtain a security clearance. The Defense Industrial Security Clearance Office (DISCO), an agency of the Department of Defense, handles and adjudicates the security clearance process. Security clearance factors include, but are not limited to, allegiance to the US, foreign influence, foreign preference, criminal conduct, security violations and drug involvement. Additional detail regarding security clearance factors can be obtained by accessing the DISCO website at
http://www.dss.mil/psmo-i/indus_psmo-i_interim.html
132149
Business Unit Profile
Raytheon Missile Systems (RMS) is the world leader in the design, development and production of missile systems for critical requirement including air-to-air, strike, surface Navy air defense, land combat missiles, guided projectiles, exoatmospheric kill vehicles, missile defense and directed energy weapons. RMS is headquartered in Tucson, Arizona with over 11,000 employees operating at sites across the country and internationally.
Relocation Eligible
No
Clearance Type
Top Secret - Current
Expertise
Security
Type Of Job
Full Time
Work Location
AZ - Tucson
Raytheon is an Equal Opportunity/Affirmative Action employer. All qualified applicants will receive consideration for employment without regard to race, color, religion, creed, sex, sexual orientation, gender identity, national origin, disability, or protected Veteran status.
Apply
Explore job location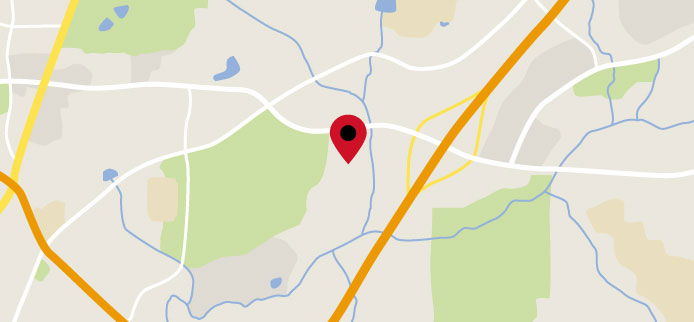 Explore nearby restaurants, airports, gyms, banks, and more. View the map to see more information.
View Map
Upcoming Events
CANCELLED MSU Spring 2019 Next Day Campus Screens
Time: 8:00 am ET - 1:00 pm ET Address: MSU Breslin Center 534 Birch Rd, East Lansing, Michigan 48824 Type: Canceled Events
UTSA Campus Screens - Spring 2019
Time: 8:30 am CT - 11:30 am CT Address: UTSA Career Center 1 UTSA Circle San Antonio, Texas 78249 Type: Campus Screens
SAS Contracts
Time: 10:00 am PT - 12:00 pm PT Address: , Type: Professional Career Fair
Register
Raytheon Open House Hiring Event - Texas
Time: 3:00 pm CT - 7:00 pm CT Address: Richardson Civic Center 411 W Arapaho Rd Suite 102 Richardson, Texas 75080 Type: Professional Open House
Register
ASU- Engineering Next Day Screens (Spring 2019)
Time: 8:30 am MT - 4:30 pm MT Address: Ira A. Fulton Schools of Engineering Sun Devil Fitness Complex (SDFCT) 500 E. Apache Blvd. Tempe, Arizona 85281 Type: Campus Screens
Cal State Fullerton Spring 19 Engineering & Computer Science Career Fair
Time: 10:00 am PT - 2:00 pm PT Address: Titan Student Union 800 N. State College Blvd. Fullerton, California 92831 Type: Campus Career Fair