Site Security Associate
Apply
Requisition ID 131259BR
Date updated 01/11/2019
Site Security Associate
At Raytheon we regard the security of our employees, its assets, tangible and intangible, to be of primary importance to our continued growth, profitability and success. The establishment of security controls and procedures is essential for the protection of employees, the preservation of assets, and the effective enforcement of rules and regulations.

The Site Security Associate is responsible for the protection of life and property, prevention of crime and the general enforcement of company physical security policies. Duties normally consist of routine patrol, preliminary investigation and traffic regulation. Security officers also may be assigned duties to support other areas of security such as training, investigations, document destruction, and dispatch, and may assist with conducting incident and accident investigations. Provide on-site armed response capability for security incidents and to assume control over situations beyond the capabilities or contracted responsibilities of the contract guard force.

U.S. Citizenship status is required as this position will need a U.S. Security Clearance within 1 year of start date.

Applicants may be considered for the Senior Site Security Associate position (G03) or the Site Security Specialist (G04) position based on the candidate's qualifications as they relate to the skills, experience and position responsibilities.

Officers will be expected to perform the following functions under the supervision of Security Team Leaders:


Collaborate with peers and supervisors to solve problems
Assist other officers as appropriate to maintain high levels of performance
Monitor the overall security status of company facilities, including the performance of contracted security personnel
Respond to calls for public service, e.g. motorist assists, escorts to and from parking lots and offices, handling stray animals, etc.
Maintain a working knowledge of the NISPOM, ICD705, JAFAN, and other government regulatory documents
Respond to employee queries about security issues accurately and helpfully
Properly receive, handle, safeguard, and store classified materials
Stand by to preserve the peace when requested by Human Resources or managers when issuing disciplinary actions, terminations, or having difficult conversations
Provide escorts to the Medical office for evaluation of employees experiencing emotional difficulties or displaying concerning behavior
Take control of any situation involving a firearm, e.g. a firearm found by contract security personnel during a vehicle inspection
Conduct sweeps of office areas to check for improperly stored information, impound it when found, store it properly, and submit a complete report
Provide patrols, bunker openings, escorts, and standby at the Missile Integration and Test Facility
Direct traffic and provide aid and assistance at accidents and traffic hazards
Respond to and mitigate acts of violence consistent with applicable laws and training
Maintain proficiency with issued firearm; attend firearms training as scheduled
Maintain defensive tactics proficiency; attend defensive tactics training as schedule
Ability and flexibility to rotate shifts and days off, based on assigned schedule
Physical ability to undergo defensive tactics, firearms, and tactical response training of moderate intensity
Provide first aid to ill or injured employees consistent with Raytheon provided first aid, CPR, and AED training
Able to wear body armor while performing all security activities
Ability to move ill or injured adults to administer first aid and CPR, and to conduct CPR for extended periods while awaiting medical response
Ability to stand for long periods, walk long distances, and climb stairs and ladders. For example, climb onto dump trucks and other high profile vehicles to conduct thorough inspections
Ability to lift and move articles and equipment to gain access to areas and to conduct inspections
Ability to bend over frequently to inspect under car seats and car bodies, for example
Other duties that may be carried out in this position include, but are not limited to, the following:
As directed, conduct preventative patrols of company property to detect intruders, safety hazards, crimes, and security violations, and take appropriate actions to mitigate and report them
Respond to actual or suspected security violations, conduct field investigations, and submit high-quality reports to Investigations for follow up
Respond to criminal activity such as thefts, vandalism, threats, etc. and provide guidance to employees regarding protective measures, or reports to law enforcement and insurance companies. Gather information and evidence and submit reports to Investigations
Be able to testify professionally in court or at in-house or external administrative hearings
Respond to calls referencing difficult, disruptive, or threatening persons, de-escalate such situations, and make appropriate notifications to Human Resources, Workplace Violence Team, Investigations, and law enforcement. Document such incidents in written reports
Proactively participate in community policing activities such as building council and safety council meetings, security events, directed enforcement, and foot patrols and lobby, vehicle, and gate inspections
REQUIRED Experience, Skills, & Education:
Senior Site Security Associate – High school diploma or equivalent plus 4 years security experience
Site Security Specialist – High school diploma or equivalent plus 6 years security experience
Ability to obtain a minimum of a Secret DOD security clearance
Minimum of 4 years security experience
Firearms (handgun) proficiency
Tactical response proficiency
Less-lethal proficiency
Knowledge of contract security guard force management
Demonstrated collaboration and teaming abilities; the ability to work well with others
U.S. Citizenship status is required
Desired Experience, Skills & Education:
Bachelor's degree
6 years security experience
Ability to work with minimal supervision
Current DOD Secret clearance, or higher, preferred
Knowledge of the NISPOM, JAFAN, and ICD as applicable
Knowledge of co-employment issues

Security Clearance: This position requires the successful issuance, transfer or maintenance of a Secret security Clearance. Non-US citizens may not be eligible to obtain a security clearance. The Defense Industrial Security Clearance Office (DISCO), an agency of the Department of Defense, handles and adjudicates the security clearance process. Security clearance factors include, but are not limited to, allegiance to the US, foreign influence, foreign preference, criminal conduct, security violations and drug involvement. Additional detail regarding security clearance factors can be obtained by accessing the DISCO website at http://www.dss.mil/psmo-i/indus_psmo-i_interim.html




131259
Business Unit Profile
Raytheon Missile Systems (RMS) is the world leader in the design, development and production of missile systems for critical requirement including air-to-air, strike, surface Navy air defense, land combat missiles, guided projectiles, exoatmospheric kill vehicles, missile defense and directed energy weapons. RMS is headquartered in Tucson, Arizona with over 11,000 employees operating at sites across the country and internationally.
Relocation Eligible
No
Clearance Type
Secret
Expertise
Security
Type Of Job
Full Time
Work Location
AZ - Tucson
Raytheon is an Equal Opportunity/Affirmative Action employer. All qualified applicants will receive consideration for employment without regard to race, color, religion, creed, sex, sexual orientation, gender identity, national origin, disability, or protected Veteran status.
Apply
Explore job location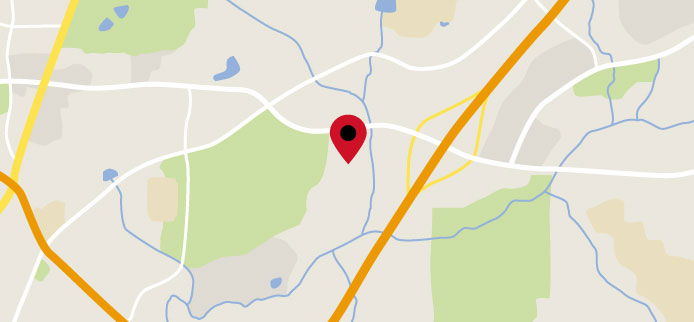 Explore nearby restaurants, airports, gyms, banks, and more. View the map to see more information.
View Map
Upcoming Events
University of Arizona Engineering iExpo - Spring 2019
Time: 10:00 am MT - 4:00 pm MT Address: Student Union Memorial Center 1303 E. University Blvd. 3rd Floor Tucson, Arizona 85719 Type: Campus Career Fair
U of Arizona - Engineering Tech Talk - Spring 2019
Time: 6:00 pm MT - 7:00 pm MT Address: Student Engagement & Career Development (SUMC, 411) 1303 E. University Blvd Bldg. #17, Suite 411 Tucson, Arizona 85721 Type: Tech Talk
Georgia Tech- Engineering Tech Talk (Spring 2019)
Time: 6:00 pm ET - 7:00 pm ET Address: Georgia Tech Student Center 350 Ferst Drive NW Crescent Room, 2nd Floor Atlanta , Georgia 30332 Type: Information Session
Georgia Tech Institute - ECE Career Fair (Spring 2019)
Time: 10:00 am ET - 4:00 pm ET Address: Christopher Klaus Advanced Computing Building 266 Ferst Drive Atlanta, Georgia 30332-0765 Type: Campus Career Fair
Georgia Tech Grand Challenge Industry Panel
Time: 5:00 pm ET - 7:30 pm ET Address: Georgia Tech Student Center 350 Ferst Drive NW Crescent Room, 2nd Floor Atlanta , Georgia 30332 Type: Employer Panel
Veteran's Virtual Open House
Time: 11:30 am CT - 1:00 pm CT Address: , Type: Professional Career Fair
Register