Senior Subcontract Specialist
Apply
Requisition ID 130972BR
Date updated 01/09/2019
Job Description:
The Mechanical Integration Procurement Team is looking for an experienced Senior Subcontract Specialist to lead in the sourcing and acquisition of materials and services, manage supplier performance and manage the entire subcontract purchase order life cycle for DoD, FMS, and DCS customers.
Senior Subcontract Management professionals are responsible for the programmatic needs associated with the sourcing and execution of major subcontracts. This position is part of the Mechanical Integration Team. Candidate will be responsible for managing subcontracts and the relationship with several suppliers supporting various programs.

Senior Subcontract Managers are the enterprise focal point for the integration of technology roadmaps and supplier strategies in support of specific program objectives. In this capacity, they are responsible for identifying potential sources, evaluating supplier capabilities, executing subcontracts, and managing post-award administration to achieve program objectives. Senior Subcontract Managers lead formal negotiations for subcontracts with significant contractual, financial and technical complexity. In this capacity they are responsible for executing subcontracts that comply with Raytheon purchasing processes and systems, as well as FAR/DFAR regulations.

The Senior Subcontract Manager is accountable for supplier performance. They are responsible for managing their Supplier's critical path in support of key program milestones. The Senior Subcontract Manager coordinates with the Program Integrated Product Team and Engineering to oversee supplier risk, performance and improvement.
Required Skills:
4 years experience in supply chain management or similar role

4 year degree from an accredited college/university

Experience supporting business and functional deliverables

Experience working collaboratively in a team based setting

Experience working in a dynamic environment where you planned, organized and prioritized your work

Strong communication skills (verbal and written)

The ability to make decisions and solve problems

Effective at influencing others

Demonstrated ability to work in a team oriented environment

Strong working knowledge of Microsoft Office® suite or similar software programs
Desired Skills:
Ability to operate effectively with minimal oversight

Capability to manage multiple and often conflicting priorities

Managing complex subcontracts

Developing strategies and leading complex negotiations

Experience performing price analysis

Familiarity working with financials, including budgets and cost details

Procurement or other experience in a DoD environment (FAR/DFAR)

Knowledge of Federal Acquisition Regulations (FAR/DFARS)

Experience participating or leading negotiations

Working in a SAP based environment

US CITIZENSHIP IS REQUIRED
130972
Business Unit Profile
Raytheon Missile Systems (RMS) is the world leader in the design, development and production of missile systems for critical requirement including air-to-air, strike, surface Navy air defense, land combat missiles, guided projectiles, exoatmospheric kill vehicles, missile defense and directed energy weapons. RMS is headquartered in Tucson, Arizona with over 11,000 employees operating at sites across the country and internationally.
Relocation Eligible
Yes
Clearance Type
None / Not Required
Expertise
Supply Chain/Purchasing
Type Of Job
Full Time
Work Location
AZ - Tucson
Raytheon is an Equal Opportunity/Affirmative Action employer. All qualified applicants will receive consideration for employment without regard to race, color, religion, creed, sex, sexual orientation, gender identity, national origin, disability, or protected Veteran status.
Apply
Explore job location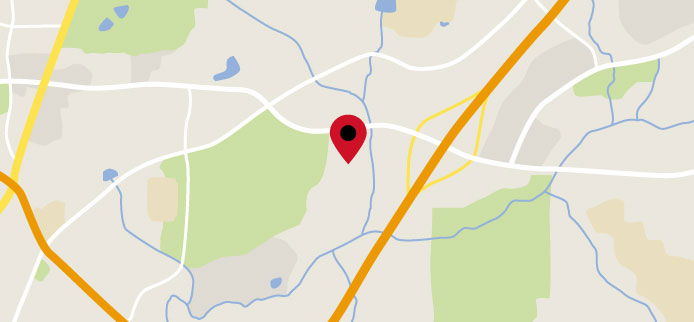 Explore nearby restaurants, airports, gyms, banks, and more. View the map to see more information.
View Map
Upcoming Events
University of Arizona Engineering iExpo - Spring 2019
Time: 10:00 am MT - 4:00 pm MT Address: Student Union Memorial Center 1303 E. University Blvd. 3rd Floor Tucson, Arizona 85719 Type: Campus Career Fair
U of Arizona - Engineering Tech Talk - Spring 2019
Time: 6:00 pm MT - 7:00 pm MT Address: Student Engagement & Career Development (SUMC, 411) 1303 E. University Blvd Bldg. #17, Suite 411 Tucson, Arizona 85721 Type: Tech Talk
Georgia Tech- Engineering Tech Talk (Spring 2019)
Time: 6:00 pm ET - 7:00 pm ET Address: Georgia Tech Student Center 350 Ferst Drive NW Crescent Room, 2nd Floor Atlanta , Georgia 30332 Type: Information Session
Georgia Tech Institute - ECE Career Fair (Spring 2019)
Time: 10:00 am ET - 4:00 pm ET Address: Christopher Klaus Advanced Computing Building 266 Ferst Drive Atlanta, Georgia 30332-0765 Type: Campus Career Fair
Georgia Tech Grand Challenge Industry Panel
Time: 5:00 pm ET - 7:30 pm ET Address: Georgia Tech Student Center 350 Ferst Drive NW Crescent Room, 2nd Floor Atlanta , Georgia 30332 Type: Employer Panel
Veteran's Virtual Open House
Time: 11:30 am CT - 1:00 pm CT Address: , Type: Professional Career Fair
Register