Senior Procurement Specialist
Apply
Requisition ID 127123BR
Date updated 01/10/2019
Raytheon Global Business Services (GBS) Supply Chain is seeking a strong procurement professional to join the Raytheon Enterprise Procurement Services (REPS) Team. The successful candidate will be required to procure across all Raytheon business units. Procurement professionals work very closely with external suppliers as well with internal customers including material program managers, programs, manufacturing, planning, engineering and mission assurance /quality.
Responsibilities include:
Review and assessment of purchase production requisitions to assure all criteria and requirements are included / addressed.
Review drawings, specifications and purchase history to determine sourcing strategy.
Prepare and issue RFQs (requests for quotes) to suppliers, follow-up to assure understanding.
Review quotes, analyze results and determine negotiation plans / strategies as well as addressing any exceptions to flow downs, specifications, quality notes or Raytheon terms and conditions requirements.
If applicable work with supplier to prepare cost and pricing data in preparation for CAPA review in accordance with TINA.
Conduct formal negotiations with suppliers to achieve fair and reasonable results. If applicable perform supplier assessments with the program team to finalize supplier selection.
Formally document purchase orders including details of summary of award; source justification; price analysis methodology; negotiation strategy and summary; performance to budget / target; and risk assessment.
Issue purchase orders via Exostar.
Perform routine post-award management activities including PO acknowledgement, delivery status (upkeep PO notes), expedites, risk mitigation, receiving issues and invoice issues.
Support communication meetings between suppliers and internal customers.
Prompt and timely response to all internal customer requests.
May be required to participate in supplier development activities.
This position requires either a U.S. Person or a Non-U.S. Person who is eligible to obtain any required Export Authorization.
Required Skills:
Minimum 4 years' experience.
Demonstrated ability to effectively manage job responsibilities in a virtual environment with minimal supervision.
Ability to work subcontract level purchase orders with values exceeding $1M.
Ability to multi-task and perform effectively in a dynamic, fast paced, changing environment.
Excellent organization and time management skills – must be able to manage multiple priorities simultaneously and meet team performance cadence.
Strong interpersonal and influential skills.
Proven ability to communicate effectively, both written and verbal internal customers.
Proficiency to perform and comprehend price and cost analysis, source selection/justification, analysis of supplier quotation.
Demonstrated understanding of all phases of sourcing and procurement execution.
Demonstrated Leadership skills – influence, presence, ability to interface internally and with suppliers
Demonstrated ability to place and manage high volume of Government purchase orders to FAR and DFAR requirements.
Negotiation skills (internal, across the businesses; external with suppliers) - ability to lead formal negotiations and teleconferences (price, schedule and supplier exceptions to contractual flow down requirements).
Strong analytical, problem solving skills and ability to think strategically.
Demonstrated ability to quickly assimilate new information, processes and tools and adapt to change.
Ability to build relationships and effectively collaborate across the enterprise in a virtual environment.
Proposal expertise and understanding of all phases of sourcing and procurement execution.
Support program travel needs to visit supplier upon request.
Desired Skills
Efficient and knowledge of SAP PRISM and other procurement tools.
DoD procurement experience and knowledge of Federal Acquisition Regulations (FAR/DFARS) – ability to place POs over TINA dollar threshold ($750K).
Required Education: Bachelor's degree in supply chain, business management, financial, engineering/science or an equivalent degree. 127123
Business Unit Profile

Raytheon Company, with 2017 sales of $25 billion and 64,000 employees, is a technology and innovation leader specializing in defense, civil government and cybersecurity solutions. With a history of innovation spanning 96 years, Raytheon provides state-of-the-art electronics, mission systems integration, C5I(TM) products and services, sensing, effects, and mission support for customers in more than 80 countries. Raytheon is headquartered in Waltham, Mass. Visit us at www.raytheon.com and follow us on Twitter @Raytheon.
Relocation Eligible
No
Clearance Type
None / Not Required
Expertise
Supply Chain/Purchasing
Type Of Job
Full Time
Work Location
AZ - Tucson
FL - Largo
IN - Indianapolis
TX - Plano
Raytheon is an Equal Opportunity/Affirmative Action employer. All qualified applicants will receive consideration for employment without regard to race, color, religion, creed, sex, sexual orientation, gender identity, national origin, disability, or protected Veteran status.
Apply
Explore job location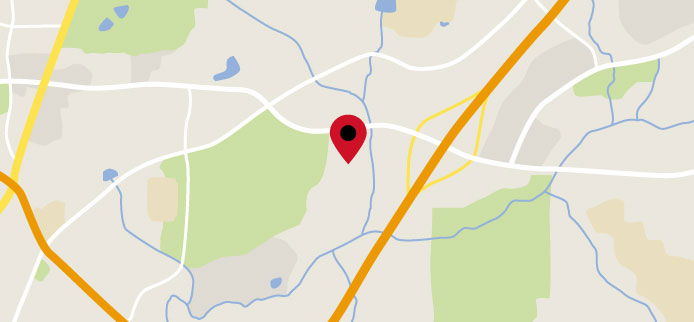 Explore nearby restaurants, airports, gyms, banks, and more. View the map to see more information.
View Map
Upcoming Events
Cal Poly SLO 2019 Winter Career Fair
Time: 9:30 am PT - 2:30 pm PT Address: Cal Poly San Luis Obispo 1 Grand Avenue Building 43 San Luis Obispo, California 93407 Type: Campus Career Fair
Cal Poly SLO 2019 SWE Evening with Industry
Time: 5:30 pm PT - 9:00 pm PT Address: Cal Poly San Luis Obispo 1 Grand Avenue Building 43 San Luis Obispo, California 93407 Type: Campus Career Fair
Texas A&M Spring 2019 SEC Engineering Career Fair
Time: 10:00 am CT - 2:00 pm CT Address: Reed Arena 730 Olsen Boulevard MS 1128 College Station, Texas 77843 Type: Campus Career Fair
MacDill Quarterly Career Fair
Time: 10:00 am ET - 2:00 pm ET Address: MacDill AFB Conference Center MacDill AFB, Florida Type: Professional Career Fair
George Washington Univ Career & Internship Fair (Spring 2019)
Time: 11:00 am ET - 3:00 pm ET Address: Charles E. Smith Center 600 22nd Street, NW Washington, District of Columbia 20052 Type: Campus Career Fair
George Washington U. Engineering Information Session - Spring 2019
Time: 5:30 pm ET - 7:00 pm ET Address: George Washington University Marvin Center, MC 526 800 21st Street NW Washington, District of Columbia 20052 Type: Information Session