Quality Assurance Engr II
Tucson, Arizona
Overview
Powerful Careers – Legendary Innovations. Raytheon offers a wealth of opportunities for your future and beyond. Bring your talent and skills to a company where challenging the status quo and innovative thinking is encouraged. Our recent college graduate and internship/co-op opportunities allow you to put your academic achievements to work. You'll be presented with opportunities that have an immediate impact on who we are and our presence in a global industry.
Success Profile
What does it take to be successful at Raytheon? Check out these traits to see if you have the right mix.
Addtional Traits
Adaptable
Challenge Status Quo
Communication Skills
Eager to Learn
Emotional Intelligence
Influential
Innovative
Leadership Traits
Problem Solver
Team Player
We hire people who want to make the world a safer place.
Quote
It's fun. The work we do is exciting. The growth has been positive. The opportunities have been abundant. There's a lot of potential in the company, and I've experienced it firsthand.

– Alfonso Lopez, Engineer
Responsibilities
Our Quality Professionals are involved from design to field support, to program management. Our world-class Quality Professionals exhibit critical and systemic thinking, develop metrics and measures to verify and improve performance, and design/develop solutions to improve our process/services and products. Our team embraces new and complex challenges in concert and collaboration within an Integrated Product Team (IPT) environment. We are the Customer's conscience.
Raytheon Missile System's Q&MA Mission is to "Prevent, Protect, and Improve":
· Prevent defects, non-compliances, and escapes.
· Protect the integrity of the Quality Management System and the Raytheon brand.
· Improve continuously our products, processes, and tools.
U.S. Citizenship status is required as this position needs an active U.S. Security Clearance as of day one of employment.
Job Description:
The Quality Engineer will work within IPTs to analyze, control and improve product quality by conducting the following activities:
Systematically translate, analyze, and prioritize customer needs, legal and contractual requirements, and company policy and objectives into quality performance standards and operational definitions for the affected performing organizations
Analyze/validate measurement system capability for accuracy, repeatability, reproducibility, and stability over time
Analyze product performance using statistical methods to understand root cause, identify significant variances to predicted/targeted values
Perform analysis of nonconformities to: characterize causes as routine (common) or exceptional (special); and develop effective containment and elimination plans
Integrate performance and conformance verifications such as First Articles and audits
Predict quality of products/services/processes using historical, empirical and/or theoretical data in operational and statistical models
Assure clear identification, physical control and competent disposition of nonconformities
Facilitate corrective actions, closed loop process controls and continuous improvement methods to improve product/process predictability and capability
Manage the interface and sell-off of products to downstream operations or end-item customers
Required Skills:
This position requires the eligibility to obtain a security clearance. Except in rare circumstances, only U.S. citizens are eligible for a security clearance.
Ability to develop and implement robust process controls
Ability to technically interface with various engineering disciplines
Effective interpersonal skills and ability to work well with customers and suppliers in a team environment
Ability to exercise sound judgment and apply decision–making skills with appropriate supervisory intervention
Ability to identify root cause and initiate/implement effective corrective actions
Experience in application of Quality metrics and statistical control methodologies
Ability to comprehend and translate external/internal requirements into effective work instructions
Ability to understand drawings, work instructions, Bill of Materials (BOMs), consumable materials control, process disciplines and tool control
Manufacturing process knowledge (assembly, inspection, test)
Effective verbal and written communication and networking skills
Ability to obtain a Secret clearance
Desired Skills:
Demonstrated knowledge of key process characteristics and ability to implement effective process control techniques in one or more of the following Special Processes: Additive Manufacturing; Anodizing; Bonding/Adhesives; Brazing; Coating; Crimping; Heat Treating; Painting; Plating; Printed Circuit Board Fabrication; Sealing; Sintering; Soldering; Torque; Welding
Familiarity with ISO 9001 and/or AS9100 quality management systems
Six Sigma, ASQ Certifications
Proficient in the use of Pareto analysis, cause/effect diagrams, process mapping
Experienced in Product/Process Failure Modes & Affects Analysis, Regression Analysis
Knowledge of Measurement System Analysis and Design of Experiments
Knowledge of Performance Specification and Requirements Management Practices
Able to facilitate cross-functional teams in systematic improvement activities (e.g. 6-sigma, lean manufacturing)
College course work should include C/C++ or Java
1 year of calculus, physics and computer science studies that include assembly level programming, data structures and algorithms, systems software design and operating systems and architectures
Experience beyond Calculus such as Differential Equations, Linear Algebra, and Engineering Mathematics
Required Education (Including Major):
Master's degree in Engineering, Science, or Mathematics. Preferred degree fields are: Industrial Engineering, Electrical Engineering, Mechanical Engineering, Chemical Engineering, Physics, Chemistry, Computer Science or Mathematics.

**Please upload a copy of your most recent transcripts with your resume when applying to this requisition. Please include your cumulative GPA and projected graduation date on your resume. **
Desired Education
ABET is the preferred, although not required, accreditation standard
3.0 cumulative GPA desired
Clearance:
This position requires the eligibility to obtain a security clearance. Non-US citizens may not be eligible to obtain a security clearance. The Defense Industrial Security Clearance Office (DISCO), an agency of the Department of Defense, handles and adjudicates the security clearance process. Security clearance factors include, but are not limited to, allegiance to the US, foreign influence, foreign preference, criminal conduct, security violations and drug involvement. Employment is contingent on other factors, including, but not limited to, background checks and drug screens.
Check us out on YouTube:
Raytheon's Ballistic Missile Defense Systems Provide Layered Defense Around the World
Experience the Patriot Evolution
Face to Face: Meet the Navy's Air and Missile Defense Radar
133394BR 133394
Raytheon is an Equal Opportunity/Affirmative Action employer. All qualified applicants will receive consideration for employment without regard to race, color, religion, creed, sex, sexual orientation, gender identity, national origin, disability, or protected Veteran status.
Apply
Explore job location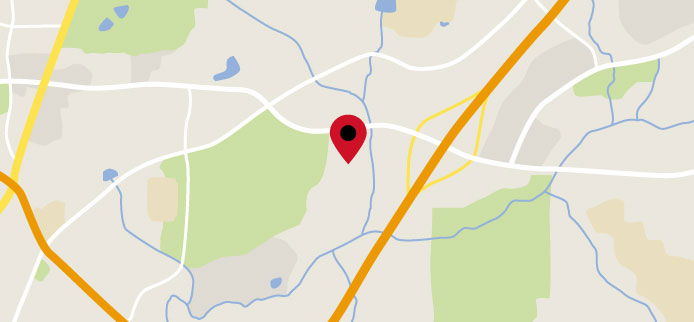 Explore nearby restaurants, airports, gyms, banks, and more. View the map to see more information.
View Map