Product Line Integration BD Manager
Apply
Requisition ID 131165BR
Date updated 01/10/2019
The Product Line Integration Business Development Manager will report to the Product Line Business Development Executive. This position will be responsible for partnering with RMS product lines and RTN business units to develop mission solutions based on domestic and international customer requirements to meet financial objectives and achieve growth. In this capacity, the position will focus on long-term strategic opportunities driving cross RTN collaboration and alignment, facilitating integration of technical road maps, developing collaborative growth plans and developing a solid pipeline of business opportunities. In addition, the position will be responsible for developing and managing key customer relationships and working to align RTN to their mission and vice versa ensuring continued alignment with customer requirements and funding availability.

This requires the ability to effectively collaborate with senior leadership across all RMS Product Lines, as well as the Enterprise, to de-conflict strategies and priorities and transition them to the appropriate business unit capture personnel for the applicable next step in the capture process.

This position will also facilitate the development and tracking of Product Line bookings and the pipeline, and will focus on leading indicators and BD metrics generation and market analysis. Other responsibilities include but are not limited to:

·Leveraging assigned Product Line portfolio with other RMS product lines, RTN business units, US BD, and RII Corporate Strategy to create mission solutions for customer needs.

·Developing and leveraging detailed understanding of customer needs, buying power, and market dynamics.

·Partnering to develop Product Line 5-year and growth plans, as well as review and management of the Product Line ERPM growth pipeline.

·Developing and tracking Product Line capture priorities and AOP forecasts.

·Interfacing with Product Line Finance on leading indicator and BD metrics generation.

·Preparing Monthly Business Development Performance Review materials.

·Coordinating with Product Line Legislative Affairs including coordination of the Product Line congressional priorities.

·Coordinating with Product Line Reps, consultants, CAPS – Domestic and manage the Product Line consultant NBI budget.

·Assisting/Preparing and managing Product Line NBI Budgets with PL leadership and prepare monthly report for RMS NBI review and the quarterly Product Line NBI execution review.

·Managing BD PL operations including responses to actions and suspenses.

·Publishing periodic reports for the BD PL team as well as Product Line and RMS leadership.



Required Skills

·Minimum 10 years of progressively responsible related experience (strategic planning, business development, defense, program management).

·Demonstrated knowledge of DoD Acquisition, FMS, and DCS processes.

·Solid understanding of ITAR regulations, licensing requirements, and releasability.

·Ability to establish and cultivate relationships within the US Military operational commands, development labs and acquisition agencies.

·Will have the business acumen for identifying new profitable business opportunities and making reasoned decisions in a changing business environment. Has the ability to prioritize what is a critical pursuit for the business in the region.

·Strong technical and program management background with demonstrated success developing creative and innovative solutions for large scale business challenges.

·Thorough understanding of the complete kill chain and RTN platforms and solutions.

·Proven track record of customer engagement and relationship building.

·Will have very effective collaboration, matrix, team work and influencing skills. Has the ability to get work done through others. Manages people well, gets the most and best out of the entire team.

·Strong verbal and written communication skills; commands presence and ability to demonstrate business and technical acumen. Demonstrated experience articulating customer positions, status and strategies to senior management.

·Strong project management skills.

·Active Secret security clearance.



Required Education:

·BS/BA or other Science. MA in Business or related field is desired.



Desired Skills/Experience

·Familiarity with IPDS process and gate reviews.

·Program Manager Certification.

·Ability to determine business case and financial impact for both short-term and long-term business goals.

·Working knowledge of defense and infrastructure protection technologies.


131165
Business Unit Profile
Raytheon Missile Systems (RMS) is the world leader in the design, development and production of missile systems for critical requirement including air-to-air, strike, surface Navy air defense, land combat missiles, guided projectiles, exoatmospheric kill vehicles, missile defense and directed energy weapons. RMS is headquartered in Tucson, Arizona with over 11,000 employees operating at sites across the country and internationally.
Relocation Eligible
Yes
Clearance Type
Secret
Expertise
Business Development
Type Of Job
Full Time
Work Location
AZ - Tucson
Raytheon is an Equal Opportunity/Affirmative Action employer. All qualified applicants will receive consideration for employment without regard to race, color, religion, creed, sex, sexual orientation, gender identity, national origin, disability, or protected Veteran status.
Apply
Explore job location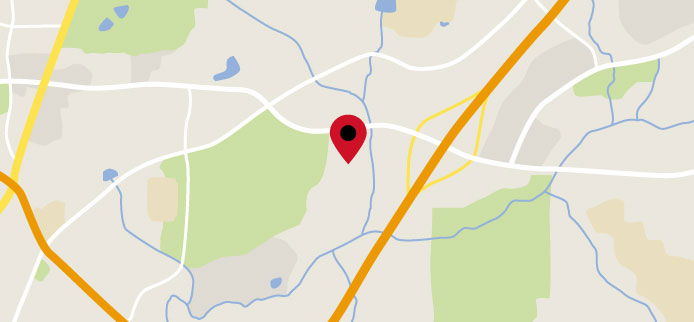 Explore nearby restaurants, airports, gyms, banks, and more. View the map to see more information.
View Map
Upcoming Events
University of Arizona Engineering iExpo - Spring 2019
Time: 10:00 am MT - 4:00 pm MT Address: Student Union Memorial Center 1303 E. University Blvd. 3rd Floor Tucson, Arizona 85719 Type: Campus Career Fair
U of Arizona - Engineering Tech Talk - Spring 2019
Time: 6:00 pm MT - 7:00 pm MT Address: Student Engagement & Career Development (SUMC, 411) 1303 E. University Blvd Bldg. #17, Suite 411 Tucson, Arizona 85721 Type: Tech Talk
Georgia Tech- Engineering Tech Talk (Spring 2019)
Time: 6:00 pm ET - 7:00 pm ET Address: Georgia Tech Student Center 350 Ferst Drive NW Crescent Room, 2nd Floor Atlanta , Georgia 30332 Type: Information Session
Georgia Tech Institute - ECE Career Fair (Spring 2019)
Time: 10:00 am ET - 4:00 pm ET Address: Christopher Klaus Advanced Computing Building 266 Ferst Drive Atlanta, Georgia 30332-0765 Type: Campus Career Fair
Georgia Tech Grand Challenge Industry Panel
Time: 5:00 pm ET - 7:30 pm ET Address: Georgia Tech Student Center 350 Ferst Drive NW Crescent Room, 2nd Floor Atlanta , Georgia 30332 Type: Employer Panel
Veteran's Virtual Open House
Time: 11:30 am CT - 1:00 pm CT Address: , Type: Professional Career Fair
Register