Principal Financial Analyst
Apply
Requisition ID 131308BR
Date updated 01/11/2019
The SM-3® Finance organization is seeking an individual to join our team specifically to support the Block IIA Program. SM-3 has two main configurations, a Block IB (Blk 1B) and Block IIA (Blk IIA) missile. The Blk IB is a mature missile that has been in production since 2005, while Blk IIA has been in development stage for several years and is now starting to build their 1st production rounds in 2018. There is still a lot of development and transition to production (TTP) activities being worked under IIA, and this role requires earned value management. The Blk IIA program is responsible for ~$500M in sales each year and is continuing to receive contract awards for new production lots.

This position is a lead role and the job activities would include:

Training of other program financial analysts
Earned Value Management Systems (EVMS) implementation and maintenance, variance analysis, data reviewing and reporting
Management of cost / schedule progress in comparison to budgets and forecasts of Bookings / Sales / Profit / Cash monthly
Aid in the development of AOP and for 5-year Plans
EAC (Estimate at Complete) preparation, review and submission.
Frequent interaction with various functions and multiple levels of the organization will be needed
Participation and support in weekly and monthly program business reviews and to make sure that funding levels and customer request are being addressed.
Support internal and external Earned Value Management audits (conducted by the Raytheon audit team, DCMA, and the customer (MDA))
Participate in the preparation of detailed CDRLs in support of contract requirements (such as IPMRs and CCDRs)
Minimum Required Skills:
Bachelors degree in Accounting , Business, Finance or a related field and 6 years experience in a finance or business management role, or a MBA and 4 years of related experience
Experience interfacing and conducting business with various functional disciplines (Contracts, Operations, Engineering, Supply Chain, etc...) in program development and execution
Strong presentation, communication, and professional skills and the ability to work independently and with some supervision and oversight
Able to meet critical deadlines and develop and apply solutions and process improvements
Proven ability working independently and with higher levels of management
Strong desktop computer skills, particularly in the use of MS Office (Excel, Word and PowerPoint)
Must be able to obtain a DoD clearance as this positon will need a US DoD Security Clearance within 1 year of start date
Highly Desired Skills:
Experience in providing business support for contract activities, utilizing cost/schedule performance measurement systems (Earned Value Management System)
Experience in using SAP Business Systems
Analytical, problem solving and decision-making skills
Knowledge of MPM, APEX, and EVMS systems
Understanding of AOP and 5 year processes, program forecasting and metrics
131308
Business Unit Profile
Raytheon Missile Systems (RMS) is the world leader in the design, development and production of missile systems for critical requirement including air-to-air, strike, surface Navy air defense, land combat missiles, guided projectiles, exoatmospheric kill vehicles, missile defense and directed energy weapons. RMS is headquartered in Tucson, Arizona with over 11,000 employees operating at sites across the country and internationally.
Relocation Eligible
Yes
Clearance Type
Secret
Expertise
Accounting
Finance
Type Of Job
Full Time
Work Location
AZ - Tucson
Raytheon is an Equal Opportunity/Affirmative Action employer. All qualified applicants will receive consideration for employment without regard to race, color, religion, creed, sex, sexual orientation, gender identity, national origin, disability, or protected Veteran status.
Apply
Explore job location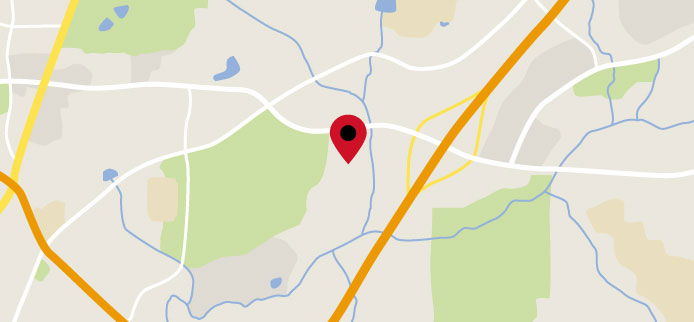 Explore nearby restaurants, airports, gyms, banks, and more. View the map to see more information.
View Map
Upcoming Events
Cal Poly SLO 2019 Winter Career Fair
Time: 9:30 am PT - 2:30 pm PT Address: Cal Poly San Luis Obispo 1 Grand Avenue Building 43 San Luis Obispo, California 93407 Type: Campus Career Fair
Cal Poly SLO 2019 SWE Evening with Industry
Time: 5:30 pm PT - 9:00 pm PT Address: Cal Poly San Luis Obispo 1 Grand Avenue Building 43 San Luis Obispo, California 93407 Type: Campus Career Fair
Texas A&M Spring 2019 SEC Engineering Career Fair
Time: 10:00 am CT - 2:00 pm CT Address: Reed Arena 730 Olsen Boulevard MS 1128 College Station, Texas 77843 Type: Campus Career Fair
MacDill Quarterly Career Fair
Time: 10:00 am ET - 2:00 pm ET Address: MacDill AFB Conference Center MacDill AFB, Florida Type: Professional Career Fair
George Washington Univ Career & Internship Fair (Spring 2019)
Time: 11:00 am ET - 3:00 pm ET Address: Charles E. Smith Center 600 22nd Street, NW Washington, District of Columbia 20052 Type: Campus Career Fair
George Washington U. Engineering Information Session - Spring 2019
Time: 5:30 pm ET - 7:00 pm ET Address: George Washington University Marvin Center, MC 526 800 21st Street NW Washington, District of Columbia 20052 Type: Information Session