Price To Win Senior Manager
Apply
Requisition ID 132231BR
Date updated 02/06/2019
The Price to Win (PTW) Senior Manager is the RMS-level subject matter expert (SME). The PTW Senior Manager is accountable for deliberately tailoring complex product-based PTW approaches and methods, and developing unique pricing model and strategy solutions, for RMS key competitive and other strategic pursuits. The complexity of the PTW development may be due to an anticipated high pursuit value, internal and external partnerships, the technical solution complexity, anticipated follow-on business opportunity and/or other significant pursuit characteristics. The PTW Senior Manager will interact daily with the Director of Capture Management Excellence as well as with the Business Development Executives, Capture Managers, and capture team members.
The PTW Senior Manager must be able to consistently achieve product-based high PTW development accuracy since final bid decisions are ultimately based on the recommended PTW and underlying analysis. Additionally, the PTW Senior Manager may be required to defend the PTW and underlying analysis to the RMS Business President, CFO and other members of the executive leadership team.
Basic Qualifications:
Engineering, Finance or engineering-related Bachelor's degree
12+ years prior work experience related to product development and/or production (preferably within the aerospace and defense industry).
Prior product-based Competitive Intelligence (CI) development experience working on complex pursuits.
Prior product-based PTW development experience working on complex pursuits using multiple PTW development methods.
Experience with industry cost models (e.g. PRICE, SEER, etc.)
Ability to obtain a DoD Secret Clearance
Knowledge of, and experience with, typical company business practices and principally capture / proposal development practices (processes, methods and tools)
Participation in pricing strategy development
Desired Qualifications:
A thorough combination of technical and business experience that enables the candidate to rapidly understand the key characteristics of competitor solution components (especially the technical solution) so that the most accurate PTW is developed
Master's degree in related discipline; MBA preferred
Capture Management experience in international and domestic competitive opportunities
Exceptional oral and written communications skills
Demonstrated analytical and creative problem solving skills to assess complex scenarios
Experience with International capture/proposal efforts
Experience working Capture/Proposal efforts for or into leading aerospace/defense industry Prime Companies
Ability to clearly and logically explain PTW development results to Executive Management and stakeholders
Ability to obtain a DoD Top Secret Clearance
This position requires the eligibility to obtain a security clearance. Non-US citizens may not be eligible to obtain a security clearance. The Defense Industrial Security Clearance Office (DISCO), an agency of the Department of Defense, handles and adjudicates the security clearance process. Security clearance factors include, but are not limited to, allegiance to the US, foreign influence, foreign preference, criminal conduct, security violations and drug involvement. Employment is contingent on other factors, including, but not limited to, background checks and drug screens. Interested job seekers must apply online at
www.raytheon.com/campus to determine if they meet qualifications for specific positions and other employment requirements.

Raytheon is an equal opportunity employer and considers qualified applicants for employment without regard to race, color, creed, religion, national origin, sex, sexual orientation, gender identity and expression, age, disability, or Vietnam era, or other eligible veteran status, or any any other protected factor.




Check us out on YouTube:




Small Diameter Bomb II employed from a Joint Strike Fighter




Raytheon Top Ten for Organizations for Multicultural Business Opportunities




Global Presence Raytheon's Global Partnerships




Additional information about RMS and Tucson, AZ
132231BR 132231
Business Unit Profile
Raytheon Missile Systems (RMS) is the world leader in the design, development and production of missile systems for critical requirement including air-to-air, strike, surface Navy air defense, land combat missiles, guided projectiles, exoatmospheric kill vehicles, missile defense and directed energy weapons. RMS is headquartered in Tucson, Arizona with over 11,000 employees operating at sites across the country and internationally.
Relocation Eligible
Yes
Clearance Type
Secret
Expertise
Business Development
Type Of Job
Full Time
Work Location
AZ - Tucson
Raytheon is an Equal Opportunity/Affirmative Action employer. All qualified applicants will receive consideration for employment without regard to race, color, religion, creed, sex, sexual orientation, gender identity, national origin, disability, or protected Veteran status.
Apply
Explore job location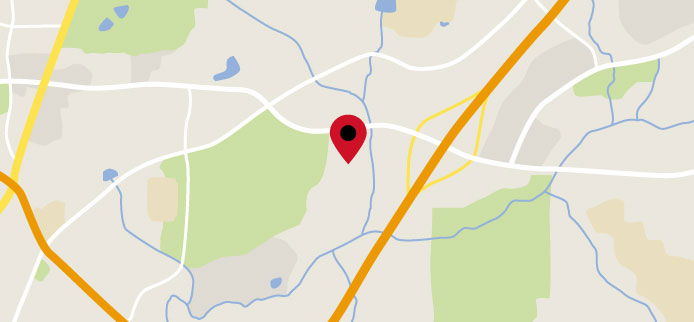 Explore nearby restaurants, airports, gyms, banks, and more. View the map to see more information.
View Map
Upcoming Events
Raytheon IIS Open House - Colorado Spring, CO
Time: 11:00 am MT - 2:00 pm MT Address: Raytheon 1330 N Inverness Drive Colorado Springs, Colorado 80910 Type: Professional Career Fair
Register
7.16.19 - Raytheon Open house Hiring event in Woburn, MA
Time: 3:00 pm ET - 7:00 pm ET Address: , Type: Professional Career Fair
Register
MacDill Quarterly Career Fair
Time: 10:00 am ET - 2:00 pm ET Address: Surf's Edge Club 7315 Bayshore BLVD MacDill AFB, Florida 33621 Type: Professional Career Fair
Patch Barracks Job Fair
Time: 9:00 am GMT +3 - 6:00 pm GMT +3 Address: Swabian Special Events Center Patch Barracks 2502, 7056 Stuttgart, 70569 Type: Professional Career Fair
Ramstein Job Fair
Time: 9:00 am GMT +3 - 6:00 pm GMT +3 Address: Ramstein Officers' Club 302 Lincoln Boulevard Ramstein, 66877 Type: Professional Career Fair
Raytheon IIS Career Fair - DOMino
Time: 10:00 am ET - 6:00 pm ET Address: Raytheon 22210 Pacific Blvd Dulles, Virginia 20166 Type: Professional Career Fair
Register