PC/Client Server Analyst II
Apply
Requisition ID 131296BR
Date updated 01/11/2019
This is a multi-level position PC/Client Server Analyst II (G07) or Sr. Computer Systems Technologist I (G08) based on the candidate's qualifications as they relate to the skills, experience, and requirements for this position.*Must have an active Department of Defense (DoD) SECRET security clearance (must be adjudicated within the last 6 years) to be considered.Job Description:
Provide IT systems administration in a heterogeneous Microsoft Windows and Redhat Enterprise Linux environment. Understanding of Windows Server internals and basic knowledge of Linux fundamentals to include DNS, DHCP, AD, and server replication methods. Working as a team member in a fast paced technological environment. Use troubleshooting techniques to resolve technical problems of a moderate to high scope and complexity to include the integration of hardware and operating systems (OS). Understanding of Virtual Machine (VM) technologies and methods (VMWare). Perform OS server installation on both physical and virtual systems. Understanding of data RAID, data backup uses and technologies. Install and configure software applications requested by end users. Use applications to monitor the information systems to ensure their health. Work with Cybersecurity professionals to maintain security compliance requirements. Provide documentation and training on advanced IT processes and procedures.
Required Skills / Certifications:
An active DoD Secret Clearance adjudicated within the past 6 years
Ability to obtain required Department of Defense Directive (DoDD) 8140 / 8570 Certification requirements (CompTIA Security+ CE or equivalent certification and an Operating System Certification) within 6 months of hire date

2 years' experience maintaining a medium sized Server environment

Knowledgeable in Windows and or Linux Server Operating Systems (OS)
Basic DNS, DHCP, and Active Directory experience
Knowledge of backups, principles, and safeguards
Experience in Veritas Backup Exec software or similar
Experience with disk cloning software
Basic knowledge of virtual computing technologies
Troubleshooting basic workstation and server issues
In-depth knowledge of PC architectures and troubleshooting methods
Assist in developing solutions and documentation to a variety of technical problems
Working knowledge of Active Directory and group policy management
Basic scripting experience
Ability to train others in standard IT processes and procedures
Able to lift 15 pounds
Systems are operational 24x7 and occasionally require work effort beyond standard work hours

Position may require some travel

Bachelor's degree in IT or a related field or equivalent experience is required.
Highly Desired Skills / Certifications:
An active DoD Top Secret clearance adjudicated within the past 6 years

An active DoD TS/SCI with Polygraph clearance or prior SCI/program eligibility

Department of Defense Directive (DoDD) 8140 / 8570 Certification requirements (CompTIA Security+ CE or equivalent certification and an Operating System Certification
Direct working experience with NISPOM, JAFAN, JSIG, and/or DoD/RMF
In-depth working experience in Windows Server 2008, 2012, or 2016
Knowledge of data storage, NAS, and SAN technologies and solutions
Familiar with TCP/IP, switches, firewalls, routers, and their basic operations
Patch management experience using Windows WSUS or SCCM
Knowledge and experience using Information Technology project lifecycle
Experience with license managers in a Windows or Linux environment
Direct working experience with NISPOM, JSIG, and/or DoD/RMF
Solid experience using VMWare vCenter, vSphere, and ESX virtual computing methods
Experience supporting engineers in software, simulations, and hardware development
Experience with Microsoft WSUS, SCCM, Exchange, and Lync
Working knowledge of Backup Exec, NetApp Snap Protect, data backup technologies, systems principles, and safeguards
Advanced scripting experience
Basic understanding of Oracle and SQL databases
Experience using Network Appliance FAS Series Systems
High Performance Computing (HPC) experience in a Linux environment
Experience in Project Leadership, Management, or Project management in an IT domain
Basic Windows scripting
Desire and ability to work as a contributing team member
Effective customer and communications skills
Ability to work under time constraints, Self-Starter, Customer focused, adaptable and willing to work varying assignments
Organizational skills to include: attention to detail, time management and ability to multitask
This position requires a DoD SECRET security clearance. Non-US citizens may not be eligible to obtain a security clearance. The Defense Industrial Security Clearance Office (DISCO), an agency of the Department of Defense, handles and adjudicates the security clearance process. Security clearance factors include, but are not limited to, allegiance to the US, foreign influence, foreign preference, criminal conduct, security violations and drug involvement. Employment is contingent on other factors, including, but not limited to, background checks and drug screens.
131296
Business Unit Profile
Raytheon Missile Systems (RMS) is the world leader in the design, development and production of missile systems for critical requirement including air-to-air, strike, surface Navy air defense, land combat missiles, guided projectiles, exoatmospheric kill vehicles, missile defense and directed energy weapons. RMS is headquartered in Tucson, Arizona with over 11,000 employees operating at sites across the country and internationally.
Relocation Eligible
Yes
Clearance Type
Secret - Current
Expertise
Computer Engineering
Computer Science
Computer/Management Information Systems
Configuration Management
Hardware Engineering
Information and Knowledge Systems
Integration & Test Engineering
Type Of Job
Full Time
Work Location
AZ - Tucson
Raytheon is an Equal Opportunity/Affirmative Action employer. All qualified applicants will receive consideration for employment without regard to race, color, religion, creed, sex, sexual orientation, gender identity, national origin, disability, or protected Veteran status.
Apply
Explore job location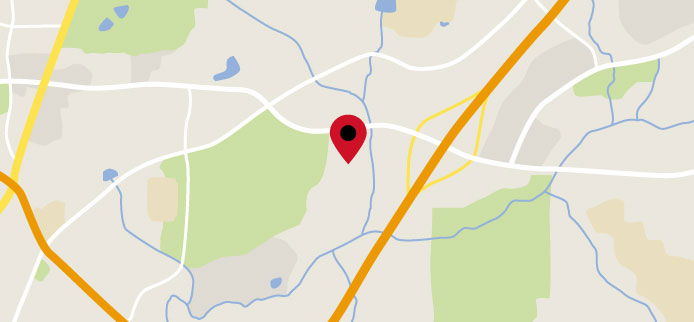 Explore nearby restaurants, airports, gyms, banks, and more. View the map to see more information.
View Map
Upcoming Events
University of Arizona Engineering iExpo - Spring 2019
Time: 10:00 am MT - 4:00 pm MT Address: Student Union Memorial Center 1303 E. University Blvd. 3rd Floor Tucson, Arizona 85719 Type: Campus Career Fair
U of Arizona - Engineering Tech Talk - Spring 2019
Time: 6:00 pm MT - 7:00 pm MT Address: Student Engagement & Career Development (SUMC, 411) 1303 E. University Blvd Bldg. #17, Suite 411 Tucson, Arizona 85721 Type: Tech Talk
Georgia Tech- Engineering Tech Talk (Spring 2019)
Time: 6:00 pm ET - 7:00 pm ET Address: Georgia Tech Student Center 350 Ferst Drive NW Crescent Room, 2nd Floor Atlanta , Georgia 30332 Type: Information Session
Georgia Tech Institute - ECE Career Fair (Spring 2019)
Time: 10:00 am ET - 4:00 pm ET Address: Christopher Klaus Advanced Computing Building 266 Ferst Drive Atlanta, Georgia 30332-0765 Type: Campus Career Fair
Georgia Tech Grand Challenge Industry Panel
Time: 5:00 pm ET - 7:30 pm ET Address: Georgia Tech Student Center 350 Ferst Drive NW Crescent Room, 2nd Floor Atlanta , Georgia 30332 Type: Employer Panel
Veteran's Virtual Open House
Time: 11:30 am CT - 1:00 pm CT Address: , Type: Professional Career Fair
Register