Mgr III Subcontract Management
Apply
Requisition ID 140138BR
Date updated 06/13/2019
What's YOUR Mission?

Here at Raytheon, we work together as one global team creating trusted, innovative solutions to make the world a safer place. Our innovation spans all domains: from land and sea to air, space and cyberspace. We're inspired by a noble mission that's shared by Raytheon employees around the globe and an inclusive culture that empowers employees and celebrates their contributions.

We are looking for a supply chain professional to join the Raytheon Integrated Supply Chain Team (IST) as a Subcontract Management Manager III. This individual sources, negotiates, awards, documents and manages agreements for materials, services, and supplies and helps to lead various efforts throughout the directorate.

This position may be considered for remote working options
Job Description:
The Raytheon IST Team is looking for a talented self-starter who can be counted on to lead, prioritize and diligently work through a multitude of tasks related to Internal Transfer activities between Raytheon business units. Responsibilities will include:

•Ensures that enterprise, prime contract, category/product/service specific requirements are properly communicated to suppliers
•Analyze internal make center quotes/proposals
•Manage internal partner performance to cost, delivery/schedule, and quality, technical and contractual requirements
•Compile and analyze industry/market and Raytheon data to support make-buy decisions
•Compile technical, quality, delivery and contractual requirements and prepares/issues requests for quote/proposal
•Interface with Raytheon and partner cross-functional organizations
•Executes to Raytheon and customer requirements including government regulations (such as FAR/DFAR), public law and Raytheon policies and procedures

Required Skills:

4 year degree from an accredited university
Minimum of 10 years of relevant experience
Experience supporting business and functional deliverables
Experience working collaboratively with others within a diverse team environment and across multiple disciplines
Experience working in a dynamic environment where you planned, organized and prioritized your work
The ability to communicate effectively both verbally and in writing with internal and external customers
The ability to make decisions and solve problems
Strong working knowledge of Microsoft Office® suite or similar software programs

Desired Skills

Masters degree in business, finance or similar discipline
Procurement or other experience in a DoD environment (FAR/DFAR)
Placement of Purchase Orders that are of medium to high complexity
Management of Firm Fixed Priced contracts in a compliant and effective manner
Management of Flexibly Priced contracts in a compliant and effective manner
Experience participating in or leading negotiations
Familiarity working with financials, including budgets and cost details
Manage subcontracts where Earned Value is a requirement
Perform Price and Cost Analysis
Project management skills
Working in a SAP based environment
Develop and utilize financial modeling
Ability to understand technical requirements of procured parts, including Statements of Work (SOW)


Security Clearance Requirements

This position requires the successful issuance, transfer or maintenance of a Secret security Clearance. Non-US citizens may not be eligible to obtain a security clearance. The Defense Industrial Security Clearance Office (DISCO), an agency of the Department of Defense, handles and adjudicates the security clearance process. Security clearance factors include, but are not limited to, allegiance to the US, foreign influence, foreign preference, criminal conduct, security violations and drug involvement. Additional detail regarding security clearance factors can be obtained by accessing the DISCO website at http://www.dss.mil/psmo-i/indus_psmo-i_interim.html


This position requires either a U.S. Person or a Non-U.S. Person who is eligible to obtain any required Export Authorization.
140138
Business Unit Profile
Raytheon Missile Systems (RMS) is the world leader in the design, development and production of missile systems for critical requirement including air-to-air, strike, surface Navy air defense, land combat missiles, guided projectiles, exoatmospheric kill vehicles, missile defense and directed energy weapons. RMS is headquartered in Tucson, Arizona with over 11,000 employees operating at sites across the country and internationally.
Relocation Eligible
Yes
Clearance Type
Secret
Expertise
Supply Chain/Purchasing
Type Of Job
Full Time
Work Location
AZ - Tucson
MA - Boston Metro
TX - McKinney
Raytheon is an Equal Opportunity/Affirmative Action employer. All qualified applicants will receive consideration for employment without regard to race, color, religion, creed, sex, sexual orientation, gender identity, national origin, disability, or protected Veteran status.
Apply
Explore job location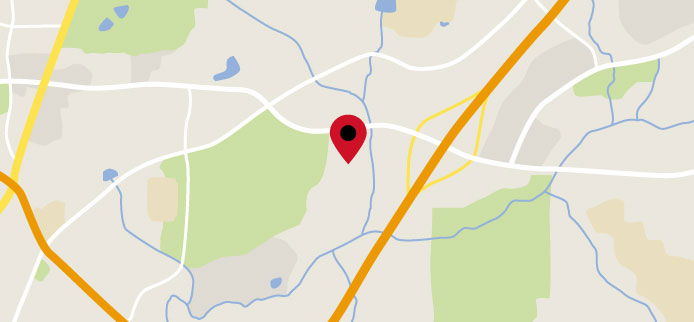 Explore nearby restaurants, airports, gyms, banks, and more. View the map to see more information.
View Map
Upcoming Events
U of Arizona- Engineering/STEM Next Day Screens - Fall 2019
Time: 8:00 am MT - 5:00 pm MT Address: Student Union Memorial Center 1303 E. University Blvd. Suite 411 Tucson, Arizona 85721 Type: Campus Screens
U. of Arizona - Eller EXPO (Finance LDP) - Undergrad (Fall 2019)
Time: 11:00 am MT - 4:00 pm MT Address: McClelland Atrium, 2nd Floor 1130 E. Helen St. Tucson, Arizona 85721 Type: Campus Career Fair
MSU Fall Career Days - Engineering & Technology Fall 2019
Time: 4:00 pm ET - 7:00 pm ET Address: Spartan Stadium 891 Birch Rd East Lansing, Michigan 48824-5005 Type: Campus Career Fair
MSU Fall 2019 AES Networking Mixer
Time: 7:00 pm ET - 8:30 pm ET Address: , Type: Networking Event
New Mexico State U. - Career Expo (Fall 2019)
Time: 9:00 am MT - 3:00 pm MT Address: Corbett Center Student Union 3rd Floor Ballrooms 1600 International Mall Las Cruces, New Mexico 88003 Type: Campus Career Fair
U. Texas, San Antonio Campus Screens - Fall 2019
Time: 8:30 am CT - 5:00 pm CT Address: UTSA Career Center 1 UTSA Circle San Antonio, Texas 78249 Type: Campus Screens