Mgr II Financial Analysis
Apply
Requisition ID 135039BR
Date updated 04/23/2019
The CRDP Business Office has an immediate
and exciting
opportunity for a business manager.
Coyote and Rapid Development Programs develop tube launched, payload-agnostic, expendable platforms for USSOCOM and all four services.
CRDP provides Disruptive, Multi-Domain Capabilities by focusing on Rapid Swarm Generation, Commoditized UAS Trucks, as well as Distributed Cognitive, Coordinated, and Collaborative Behaviors.
The original seed for CRDP was Raytheon's acquisition of Sensintel in 2015 for $6M. In our first year we booked $15M, which has grown to almost $200M in 2018. This exponential growth, along with three Programs of Record slated for 2020 have positioned the Directorate to transition from Advanced Missile Systems to the Land Warfare Production Line.
CRDP has effectively started a new franchise for Raytheon which we expect to grow by providing innovative solutions for the warfighter.
The CRDP business manager is a key part of the program leadership team, providing financial leadership and support to the program directors and team of five plus. The manager provides real time financial impact analysis on key program decisions as they are discussed, leads the financial strategy for acquiring new orders for the program, is responsible for the development and tracking of the AOP and 5-Year Plan for all key financial metrics, is responsible for the development and review of all internal and external financial reporting including customer CDRLs and internal earned value management reporting, and coordinates and prepares quarterly Estimate at Completion / Return on Net Assets presentations, monthly financial forecasts, Pre-Product Line Reviews, NBI Reviews, and Capital reviews with the product line leadership. In addition, the business manager is the leader of the CRDP finance team and is responsible for the development of team members and the overall performance of the team in driving program financial success and accountability.
Minimum Required Skills:
· Bachelor's degree in Finance or Accounting Business, or a related field and minimum of 8 years of experience or a related MS degree and 6 years of experience
Experience preparing presentation packages for executive level review
· Working knowledge of Financial Planning & Analysis (FP&A) concepts, related systems, and processes
· Exceptional analytical ability necessary to ensure program performance to plan and to ensure that problem areas are immediately identified and corrective action is taken
· Experience managing multiple priorities
· Fundamental leadership skills to motivate and develop employees
· Effective written and verbal skills
· Experience interfacing and conducting business with various functional disciplines (Contracts, Operations, Engineering, Supply Chain)
· Proficiency in MS Office (Excel, Word and PowerPoint)
Highly Desired Skills:
· Understanding of AOP and 5 year processes, program forecasting and metrics
· Experience effectively leading/managing/developing teams
· Broad understanding of Generally Accepted Accounting Principles (GAAP), Federal Acquisition Regulations (FAR) and the Cost Accounting Standards (CAS)
· In-depth working knowledge of Earned Value Management System concepts, procedures and processes
· Experience with unique contacting arrangements (OTAs, CPIF, CPFF, etc)
This position requires either a U.S. Person or a Non-U.S. Person who is eligible to obtain any required Export Authorization.
135039
Business Unit Profile
Raytheon Missile Systems (RMS) is the world leader in the design, development and production of missile systems for critical requirement including air-to-air, strike, surface Navy air defense, land combat missiles, guided projectiles, exoatmospheric kill vehicles, missile defense and directed energy weapons. RMS is headquartered in Tucson, Arizona with over 11,000 employees operating at sites across the country and internationally.
Relocation Eligible
Yes
Clearance Type
None / Not Required
Expertise
Accounting
Finance
Type Of Job
Full Time
Work Location
AZ - Tucson
Raytheon is an Equal Opportunity/Affirmative Action employer. All qualified applicants will receive consideration for employment without regard to race, color, religion, creed, sex, sexual orientation, gender identity, national origin, disability, or protected Veteran status.
Apply
Explore job location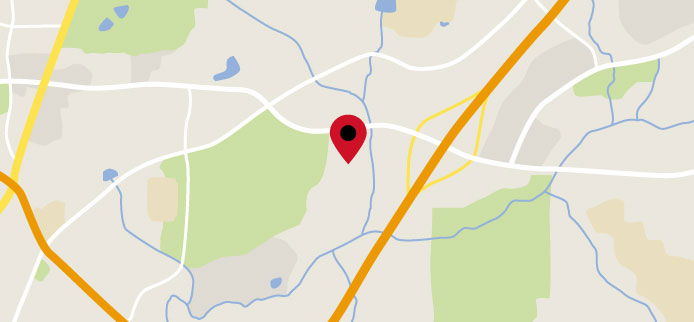 Explore nearby restaurants, airports, gyms, banks, and more. View the map to see more information.
View Map
Upcoming Events
Fort Lee HIRE VETS NOW Career Fair
Time: 11:00 am ET - 1:30 pm ET Address: Fort Lee Soldier Support Ceter B Avenue, Bldg. 3400, Room 125 Fort Lee, Virginia 23801 Type: Professional Career Fair
Directed Energy to DC (DE2DC)
Time: 9:00 am PT - 5:00 pm PT Address: , Type: Professional Career Fair
SWE Virtual Career Fair
Time: 1:00 pm ET - 4:00 pm ET Address: , Type: Video Interviewing
Register
Open House Hiring event in Fulton, MD
Time: 3:00 pm ET - 8:00 pm ET Address: , Type: Professional Career Fair
Register
Systems Engineering Virtual Open House
Time: 11:30 am ET - 1:30 pm ET Address: , Type: Professional Open House
Register
Raytheon IDS will be at the The 7th Annual MRC/OFCCP Hiring Event
Time: 8:00 am ET - 4:00 pm ET Address: The MA State Transportation Building is located 10 park plaza boston, Massachusetts 02116 Type: Professional Career Fair