Manager Program Contracts
Apply
Requisition ID 130066BR
Date updated 01/07/2019
The selected candidate will be the lead contract manager within the Air Warfare Systems (AWS) Product Line. The selected candidate will be responsible for the management and administration of a diverse portfolio of contracts. Primary customers are the US Navy (NAVAIR), US Air Force, and some foreign countries. The successful candidate will participate in and/or conduct front-end strategic assessment of business pursuits, proposal preparation, contract negotiation, contract administration, and customer contact activities to provide for proper contract acquisition and fulfillment in accordance with company policies, legal requirements, and customer specifications relating to U. S. Government and direct commercial sale (DCS) international customers. Responsibilities include working closely with Program Managers, Business/Estimating, Supply Chain, and Corporate Treasury functions to construct, submit and negotiate pricing proposals; providing support to senior management regarding contractual and business issues; ensuring that negotiated terms and conditions comply with company policies; advising management of contractual rights and obligations and possible mitigation of contractual/program risks. Examines and understands cost structure estimates of labor, material, equipment services, production costs, performance requirements, and delivery schedules to ensure accuracy and completeness; compiles and analyzes data; and maintains historical information. Periodic domestic travel will be required; international travel may be required.

Additional responsibilities include, but are not limited to:
Leading a team of one (1) or more other junior contract professional. Providing direction, training, and development to meet current program needs
Providing strategic leadership to develop innovative contracting solutions to meet program and business area objectives
Shaping business transactions and negotiating skillfully to create the best outcome possible
Required Skills:
10 or more years of related contract administration experience with the US Department of Defense (DoD) including proposal preparation and contract negotiations, or a combination of five years of contracts management experience and five years of other functional experience related to business management
BA/BS in Business, Finance, or related field (

Master's degree may be considered in lieu of 2 yrs of experience)

Ability to effectively prioritize actions, direct and mentor a team
Ability to understand financial aspects of contracts and other business arrangements
Knowledge of the Federal Acquisition Regulations (FAR) and Defense Federal Acquisition Regulation Supplement (DFARS)
Experience with US Government and US Prime Contractor customers in the acquisition and user and communities
Demonstrated ability to develop effective relationships with customers based on understanding and trust
Experience with negotiation and administration of large domestic contracts and subcontracts
Contractual acumen with proficiency in contracts fundamentals
Effective communicator both orally and in writing, strong analytical skills, strong interpersonal skills
Ability to work within a team and to foster teamwork and trust
Capable of handling multiple tasks and several assignments
Focus on responsiveness with strong time management and organization skills
Desired Skills:
Juris Doctor or MBA
Computer proficiency, experience in Microsoft Word, Excel, Power Point, and shared data bases
Experience in a team leadership role
Experience managing and negotiating international contracts and working with international customers
This position requires either a U.S. Person or a Non-U.S. Person who is eligible to obtain any required Export Authorization.
130066
Business Unit Profile
Raytheon Missile Systems (RMS) is the world leader in the design, development and production of missile systems for critical requirement including air-to-air, strike, surface Navy air defense, land combat missiles, guided projectiles, exoatmospheric kill vehicles, missile defense and directed energy weapons. RMS is headquartered in Tucson, Arizona with over 11,000 employees operating at sites across the country and internationally.
Relocation Eligible
Yes
Clearance Type
Secret
Expertise
Business Administration
Contracts
Type Of Job
Full Time
Work Location
AZ - Tucson
Raytheon is an Equal Opportunity/Affirmative Action employer. All qualified applicants will receive consideration for employment without regard to race, color, religion, creed, sex, sexual orientation, gender identity, national origin, disability, or protected Veteran status.
Apply
Explore job location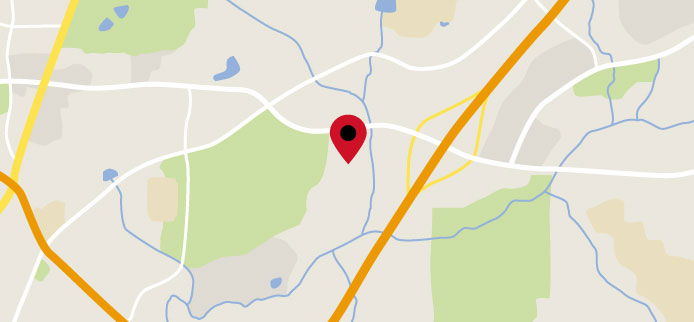 Explore nearby restaurants, airports, gyms, banks, and more. View the map to see more information.
View Map
Upcoming Events
University of Arizona Engineering iExpo - Spring 2019
Time: 10:00 am MT - 4:00 pm MT Address: Student Union Memorial Center 1303 E. University Blvd. 3rd Floor Tucson, Arizona 85719 Type: Campus Career Fair
U of Arizona - Engineering Tech Talk - Spring 2019
Time: 6:00 pm MT - 7:00 pm MT Address: Student Engagement & Career Development (SUMC, 411) 1303 E. University Blvd Bldg. #17, Suite 411 Tucson, Arizona 85721 Type: Tech Talk
Georgia Tech- Engineering Tech Talk (Spring 2019)
Time: 6:00 pm ET - 7:00 pm ET Address: Georgia Tech Student Center 350 Ferst Drive NW Crescent Room, 2nd Floor Atlanta , Georgia 30332 Type: Information Session
Georgia Tech Institute - ECE Career Fair (Spring 2019)
Time: 10:00 am ET - 4:00 pm ET Address: Christopher Klaus Advanced Computing Building 266 Ferst Drive Atlanta, Georgia 30332-0765 Type: Campus Career Fair
Georgia Tech Grand Challenge Industry Panel
Time: 5:00 pm ET - 7:30 pm ET Address: Georgia Tech Student Center 350 Ferst Drive NW Crescent Room, 2nd Floor Atlanta , Georgia 30332 Type: Employer Panel
Veteran's Virtual Open House
Time: 11:30 am CT - 1:00 pm CT Address: , Type: Professional Career Fair
Register