Guidance, Navigation & Control Summer 2019 Internship
Tucson, Arizona
Overview
Powerful Careers – Legendary Innovations. Raytheon offers a wealth of opportunities for your future and beyond. Bring your talent and skills to a company where challenging the status quo and innovative thinking is encouraged. Our recent college graduate and internship/co-op opportunities allow you to put your academic achievements to work. You'll be presented with opportunities that have an immediate impact on who we are and our presence in a global industry.
Success Profile
What does it take to be successful at Raytheon? Check out these traits to see if you have the right mix.
Addtional Traits
Adaptable
Challenge Status Quo
Communication Skills
Eager to Learn
Emotional Intelligence
Influential
Innovative
Leadership Traits
Problem Solver
Team Player
We hire people who want to make the world a safer place.
Quote
It's fun. The work we do is exciting. The growth has been positive. The opportunities have been abundant. There's a lot of potential in the company, and I've experienced it firsthand.

– Alfonso Lopez, Engineer
Responsibilities
The Guidance, Navigation and Control Center (GNC) is responsible for all requirements, trade studies, algorithm designs and performance analyses required to develop RMS products that navigate and guide successfully. The Center's scope includes aerodynamic analysis, wind tunnel testing and model development: flight control system design and analysis; servo and control actuation system design and analysis; strap down and GPS aided navigation system design and analysis; target state estimation, midcourse and terminal guidance design optimization as well as system performance analysis.
Job Description:
***This is a summer internship beginning in the summer of 2019*** Must be a Junior level standing or higher.
Intern position conducting missile guidance, embedded software, and missile performance analysis. Missile guidance tasks include guidance law development, state estimation, sensor fusion, trajectory shaping and miss distance performance optimization. Embedded software includes real-time GNC algorithm development for missile system products. Missile performance analysis includes model development, system optimization and Monte Carlo assessments with expected system disturbances.
U.S. Citizenship status is required as this position needs an active U.S. Security Clearance as of day one of employment.
Required Skills:
Strong academic and analytical background with course work including a combination of digital and modern control systems, dynamics, Kalman filter design, or signal processing. Computer skills include Matlab, C, C++, scripting (Python, Perl, or Java Script), Object Oriented design, and familiarity with UNIX and LINUX operating systems as well as Microsoft products. U.S. Citizenship is required.
Desired Skills:
Class projects, professional internships, or academic research demonstrating the ability to apply technical course work or computer skills. Projects or experience programming and employing microcontrollers for robotics or UAV applications. Effective communication and organization skills.
Required Education (including Major):
Pursuing a BS or MS degree with a minimum cumulative GPA of 3.0 from an ABET accredited institution in one of the following: Aerospace Engineering, Electrical Engineering, Mechanical Engineering, Physics, or System Engineer.
This position can be a Salary Grade ST03, Salary Grade ST04 or Salary Grade ST05 based on the candidate's qualifications as outlined below:
ST03 (Junior Technical Intern) - Must have completed 60 hours of college
ST04 (Senior Technical Intern) - must have completed 90 hours of college
ST05- (Post- Graduate Technical Intern) must have an undergraduate degree and currently seeking a graduate degree (In degree fields listed in Required Education)
This position requires the eligibility to obtain a security clearance. Non-US citizens may not be eligible to obtain a security clearance. The Defense Industrial Security Clearance Office (DISCO), an agency of the Department of Defense, handles and adjudicates the security clearance process. Security clearance factors include, but are not limited to, allegiance to the US, foreign influence, foreign preference, criminal conduct, security violations and drug involvement. Employment is contingent on other factors, including, but not limited to, background checks and drug screens. Interested job seekers must apply online at
www.raytheon.com/campus
to determine if they meet qualifications for specific positions and other employment requirements.
***Please upload a copy of your most recent transcripts with your resume when applying to this requisition. Please make sure your resume reflects your current cumulative GPA and the month and year of your projected graduation date. ***
Check us out on YouTube:
.Small Diameter Bomb II employed from a Joint Strike Fighter
Raytheon Top Ten for Organizations for Multicultural Business Opportunities
Global Presence Raytheon's Global Partnerships
Additional information about RMS and Tucson, AZ
131348
Raytheon is an Equal Opportunity/Affirmative Action employer. All qualified applicants will receive consideration for employment without regard to race, color, religion, creed, sex, sexual orientation, gender identity, national origin, disability, or protected Veteran status.
Apply
Explore job location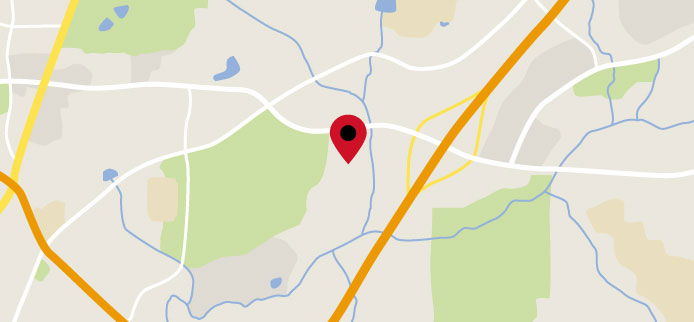 Explore nearby restaurants, airports, gyms, banks, and more. View the map to see more information.
View Map