Front End of the Business Cost Estimator
Apply
Requisition ID 142853BR
Date updated 06/19/2019
Do you often think about the financial implications of product designs early in the process?Are you comfortable deriving answers by making calculated assumptions and taking action?
If your answers are an enthusiastic "yes," the Design Synthesis Department within the Advanced Systems Development Center (ASDC) is interested in learning more about you! Read below and apply today to join our supportive dynamic team in beautiful Tucson, AZ.
The Design Synthesis Department functions within the ASDC, which develops products for front end of the business (FEOTB) programs. Design Synthesis is the department that conceptualizes new weapon systems, providing new business mission concept exploration to meet customer operational needs.
Description and Duties:
The team seeks a
Sr. Cost Estimator
with a strong desire to influence the affordability of Raytheon Missile System products by independently
developing cost information
as part of an organization that supports engineering teams in a collaborative environment. You will work independently to
develop affordability solutions
and work with engineering teams to meet affordability requirements through day to day support. You should have knowledge of some of RMS products and development processes (TD, EMD, RDT&E). Your contributions will be instrumental in developing cost estimates, cost requirements, trade-off studies, and
cost risk & opportunity assessments
in efforts ranging from concept exploration through production. Accurate, concise communication while demonstrating ability to work with a wide range of people and engineering disciplines is essential. This role will s
upport Multidisciplinary Design Analysis & Optimization (MDAO)
Note: This position can be Salary Grade G08 (Sr. Cost Estimator) or Salary Grade G09 (Principal Cost Estimator) based upon the applicant's qualifications as they relate to the skills, experience and responsibility requirements of the position.
Required Education, Skills and Experience:
Bachelor's degree in Finance (work in Estimating or Supply Chain Management) or Logistics. (NOTE: If your degree is in engineering, apply to Req # 134559BR)
Four (4) years of experience developing cost information within an engineering environment requiring cross-functional or cross-discipline interaction during several stages of a program/product life cycle
Four (4) years of estimating experience involving recurring and non-recurring costs
Experience in at least one of the following cost estimating model tools: ACEIT, PRICE, SEER or Excel based cost models
Applied work experience supporting teams to develop cost evaluations, cost estimates, and proposal submittals
Applied work experience planning and coordinating estimating strategies for development and production programs
Within the past five (5) years, have developed credible cost estimates (models) for at least one of the phases of a product life cycle: Development, production/AUPP, or O&S. Methods used in these estimate should include, the ability to utilize: learning curves, manufacturing standards, material purchase history, supply chain quotes, Fielding/Life Cycle (LCC)/Total Ownership (TOC) estimates where applicable. Knowledge of the proper methods and factors for taking cost to sell.
Additional Requirements:
Must hold active DoD Secret clearance
The successful candidate will be required to give a short (10 minute) presentation to the interview panel (3-5 individuals). Details will be provided in advance of the in person interview
Desired Skills:
Advanced degree in Finance/Business Administration, Estimating, Supply Chain Management or Logistics

Experience developing work breakdown structures that are compliant with MIL-STD-881 and RMS's organization and processes
Ability to organize the efforts required to prepare cost related Contract Data Requirements List (CDRL) items, including Contractor Cost Data Reporting (1921) reports
Strong written and oral presentation skills to communicate affordability strategies, results, and opportunities with IPTs and Program. Potential of some efforts to be presented to RMS leadership and external customers
Desire to work both independently and in team environments
142853
Business Unit Profile
Raytheon Missile Systems (RMS) is the world leader in the design, development and production of missile systems for critical requirement including air-to-air, strike, surface Navy air defense, land combat missiles, guided projectiles, exoatmospheric kill vehicles, missile defense and directed energy weapons. RMS is headquartered in Tucson, Arizona with over 11,000 employees operating at sites across the country and internationally.
Relocation Eligible
Yes
Clearance Type
Secret
Expertise
Accounting
Contracts
Finance
Systems Engineering
Technical
Type Of Job
Full Time
Work Location
AZ - Tucson
Raytheon is an Equal Opportunity/Affirmative Action employer. All qualified applicants will receive consideration for employment without regard to race, color, religion, creed, sex, sexual orientation, gender identity, national origin, disability, or protected Veteran status.
Apply
Explore job location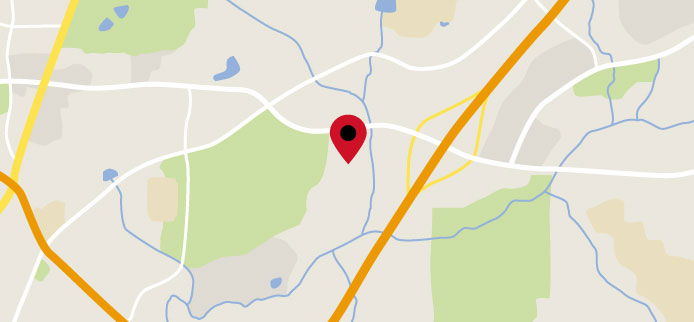 Explore nearby restaurants, airports, gyms, banks, and more. View the map to see more information.
View Map
Upcoming Events
Hire Our Heroes Fort Hood Career Summit - Networking Reception
Time: 4:00 pm CT - 6:00 pm CT Address: Club Hood 28218 Wainwright Dr Fort Hood, Texas 76544 Type: Professional Career Fair
ClearedJobs.net CyberTexas Job Fair - UTSA Downtown
Time: 11:00 am CT - 3:00 pm CT Address: UTSA Downtown 501 W. Cesar E. Chavez Blvd. Durango Building San Antonio, Texas 78207 Type: Professional Career Fair
Hire Our Heroes Fort Hood Career Summit - Career Fair
Time: 2:00 pm CT - 5:00 pm CT Address: Club Hood 28218 Wainwright Dr. Fort Hood, Texas 76544 Type: Professional Career Fair
8th Annual Regional Job Fair
Time: 10:00 am ET - 1:00 pm ET Address: Lowell Memorial Auditorium 50 E Merrimack Street Lowell, MA , 01852 Type: Professional Career Fair
DICE Career Fair - Dallas TX
Time: 4:00 pm CT - 7:00 pm CT Address: Ruthe Jackson Center 3113 S Carrier Pkwy Grand Prairie, Texas 75052 Type: Professional Career Fair
Raytheon IIS Career Fair - DOMino
Time: 10:00 am ET - 6:00 pm ET Address: Raytheon 22210 Pacific Blvd Dulles, Virginia 20166 Type: Professional Career Fair
Register