Financial Analyst II
Apply
Requisition ID 92920BR
Date updated 02/16/2017
To run a world-changing business, it takes a world-class team. At RMS, the finance team is truly world-class. Finance serves as a critical business partner by providing the analysis, insight and guidance to enable strategic decision making and achieve bottom-line results.
RMS has immediate openings for Financial Analysts II to provide support to program, functional, centralized planning organizations, and accounting.Top candidates will raise the performance levels of those they work with by leveraging their previous experiences to complete challenging and complex assignments in a team environment. Through timely and thorough qualitative analysis, finance professionals are also expected to raise the performance of the business by providing the insight and information needed to make confident data-driven decisions.
The expectation of the RMS Finance Leadership Team is that our finance professionals embody the following analytical characteristics:
·Act like an entrepreneur
·Think like a customer
·Consider external forces
·Translate data into stories
·Be driven by relevance
·Engage in conceptual thinking
·Adopt a system view
The RMS finance team has over 300 employees and is organized into several areas strategically aligned to support all aspects of business performance. Individuals are encouraged to explore different roles throughout their career to facilitate personal and finance team growth and to share best practices.
General Disciplines and Responsibilities
Financial Planning:
·Forecasting of key financial metrics at various levels of the business (including Bookings/New orders, Sales, Earnings and Cash)
·Executive-level summary and communication of monthly / quarterly / annual results and forecasts
·Merger and acquisition evaluations and associated financial analysis
·Formulating and monitoring indirect budgets and the development and management of overhead rates
·Capital Expenditure, IR&D and strategic investment assessment
·Annual indirect cost proposal development and rate negotiations
Program/Functional Business Analysis:
·Budgeting, forecasting, and variance analysis of resources for current and future orders
·Variable and fixed labor assessment to determine optimal manpower levels
·Material related sales and supplier cost management
·Earned Value Management reporting
·Risk and Opportunity valuation and impact on contract profitability
·Proposal development and negotiation support
·Make / Buy decision-making support
·Annual and 5-Year Business Planning

Accounting
·Financial reporting requirements including 10K / 10Q
·Account analysis and reconciliation
·Journal entry preparation and posting
·Monthly and quarterly close process
·Analysis of contracts for proper revenue recognition treatment
·Material and overhead cost accounting
·Compliance – Policy, FAR, CAS, GAAP, etc.
·Compliance liaison with US Government agencies
·Disclosure statement administration and management
·Key Control assessments and evaluations
·Coordination and support of external and internal audits

Minimum Required Skills:
·Minimum 2 years' professional experience in business discipline with bachelor's degree or 0 years of experience with master's degree
·Strong experience with Excel (pivot tables, advanced formulas)
·Able to meet critical deadlines
·Strong communication skills and experience working within teams
·Experience using financial software systems
·Must be able to obtain security clearance
Highly Desired Skills:
·Experience using SAP Business Systems software
·Experience in providing business support for contract activities, utilizing cost/schedule performance measurement systems (Earned Value Management System)
·Understanding of Earned Value Management principles and processes including CPR development
·Work experience in a production-oriented business
·Analytical, problem-solving and decision-making skills
·MPM, APEX EV and wlnsight and other EVM tools a plus!

Minimum Required Education (including Major):
Bachelor's degree in business (finance, accounting or economics preferred), or mathematics
Check us out at Raytheon Company Overviewfor more information about RMS!
92920
Business Unit Profile
Raytheon Missile Systems (RMS) is the world leader in the design, development and production of missile systems for critical requirement including air-to-air, strike, surface Navy air defense, land combat missiles, guided projectiles, exoatmospheric kill vehicles, missile defense and directed energy weapons. RMS is headquartered in Tucson, Arizona with over 11,000 employees operating at sites across the country and internationally.
Relocation Eligible
Yes
Clearance Type
Secret
Expertise
Accounting
Finance
Mathematics
Type Of Job
Full Time
Work Location
AZ - Tucson
Apply
Explore job location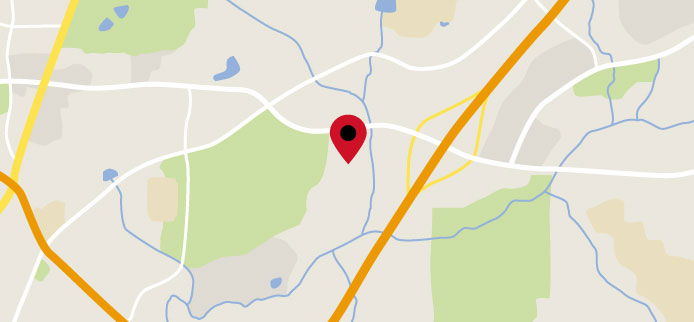 Explore nearby restaurants, airports, gyms, banks, and more. View the map to see more information.
View Map
Related Content
Work on classified projects and enjoy plenty of recognition

Whether you're just starting out on your career journey or a experienced professional, it's important that you feel recognized and rewarded for your contributions.

Raytheon is proud to offer a comprehensive and competitive benefits package to you, your spouse and your eligible children. In addition to protecting you and your family's health and well-being, we offer important income and work/life benefits to meet your needs. Learn More

Turn unique thinking into one-of-a-kind solutions

Diversity. Every company likes to talk about it, but few have embraced it with quite the same commitment as we have here at Raytheon. As a result, diversity has become a competitive imperative and an integral part of our business model, particularly as we continue to grow internationally. Learn More

Work as one to make a difference to millions

Here at Raytheon, we innovate across all domains: from land and sea to air, space, and cyberspace.It's innovation made possible by a strong internal culture and a vision that's shared by Raytheon employees across the globe – a vision of one global team creating trusted, innovative solutions to make the world a safer place. Learn More
Download our Corporate Responsibility Report.
Upcoming Events
2017 Career Fair at Benjamin Franklin Institute of Technology
Time: 11:30 am ET - 1:00 pm ET Address: Benjamin Franklin Institute of Technology 41 Berkeley Street Boston, Massachusetts 02116 Type: Professional Career Fair
Raytheon IIS Colorado Springs Open House
Time: 11:00 am MT - 7:00 pm MT Address: Hyatt Place 503 West Garden of the Gods Road Colorado Springs , Colorado 80907 Type: Professional Career Fair
Corporate Gray Job Fair
Time: 9:00 am ET - 12:30 pm ET Address: Army Navy Country Club Arlington, Virginia Type: Professional Career Fair
BloomCon Security Conference
Time: 9:00 am ET - 3:00 pm ET Address: Bloomsburg University 400 E 2nd St Kehr Union Building Bloomsburg, Pennsylvania 17815 Type: Professional Career Fair
University of Arizona Industrial Affiliates Corp. Showcase/Career Fair
Time: 4:00 pm MT - 6:00 pm MT Address: Dan Dunlap Stadium Club 1 National Championship Drive Tucson, Arizona 85719 Type: Campus Career Fair
University of Rochester Institute of Optics 2017 Spring Industrial Associates Meeting
Time: 8:00 am ET - 5:30 pm ET Address: Center for Business Engagement / University of Rochester 265 Crittenden Boulevard, Mail Box URV Saunders Research Building, Suite B.360 Rochester, New York 14642 Type: Networking Event