Financial Analyst II
Apply
Requisition ID 131286BR
Date updated 01/11/2019
This position is for a Financial Analyst II, working within the Raytheon Missile Systems (RMS) Operations, Supply Chain, and Quality (OSQ) Finance Organization.

As a member of the OSQ Finance team, the successful candidate will be responsible for the Operations, Supply Chain and Quality financial and business management support of a functional organization at Raytheon Missile Systems. Scope of work includes manpower planning, EAC development, variance reporting, indirect budget management and weekly analysis of cost runs with direct support to the Program Operations Managers.

This is an exciting opportunity to develop a strong fundamental understanding of the factory environment, while also working closely with multiple Program Finance offices to ensure financial targets are achieved. The ability to be self-sufficient as well as operating in a team environment, supporting both the Functional organizations as well as ensuring program financial commitments are met will be fundamental to success in this role. Business management covers a wide set of requirements, and a successful candidate will need to show flexibility in job abilities and strong communication skills. This role is supported under the general direction of the OSQ Functional Finance Managers and team leads.

Responsibilities:
Support the creation of Estimates At Complete (EACs) on a quarterly basis including costs, risks and opportunities for Factories and at the Operation Program level.
Provide cost, schedule and funding planning, reporting, monitoring, and analysis support to OSQ leaders, leadership teams, and management using standard company tools and processes.
Prepare program financial forecasts, monitor actual costs, and explain variances to plans and forecasts.
Manage cost accumulation methods for direct labor including discrete charging and allocation pool charging.
Provide cost reduction project support and leadership based on manufacturing and functional expertise and experiences
Support the preparation of cost estimates for new business proposals and assist Estimating and Program Analysts in developing rationale for basis of estimates.
Support Factory and Program activities in the business management role including being a key participant in all organizational decisions.
Minimum Required Skills:
Bachelors degree in Business, Accounting , Finance or a related filed and 2 year of working experience in a business management or finance role in a company environment
Expereince in an independent role tasked to develop, update, and status financial and performance metrics and analysis driven reports
Experience in the use of Microsoft Operating Systems and all Microsoft Office tools, with particular emphasis on Microsoft Excel
Ability to work alone and on teams in a results oriented environment to develop solutions for complex problems that will gain desired outcomes.
Highly Desired Skills:
The confidence and courage to effectively lead, present, and participate in large and small meetings and status sessions, even when having to provide bad news or disagree with management
Ability to quickly learn advanced financial and planning skills required by multitask requirements and to create support plans and schedules for small to large projects in a cross-functional environment
Analytical skills and the ability to become proficient with main-frame style business systems where vast amounts of data require mining and analysis
Understanding of production or similar schedule driven environment within a profit driven business based on practical experience. Ability to discuss Profit and Loss (P&L) relationships from contracts to cost analysis
1 year of experience in understanding the details of cost allocation over bases or amongst organizations or products
1 years of experience in understanding the details of cost allocation over bases or amongst organizations or products
Held one team leadership position in a fast paced environment that included multiple working organizations. This would include team leadership of financial and functional personnel
131286
Business Unit Profile
Raytheon Missile Systems (RMS) is the world leader in the design, development and production of missile systems for critical requirement including air-to-air, strike, surface Navy air defense, land combat missiles, guided projectiles, exoatmospheric kill vehicles, missile defense and directed energy weapons. RMS is headquartered in Tucson, Arizona with over 11,000 employees operating at sites across the country and internationally.
Relocation Eligible
Yes
Clearance Type
Secret
Expertise
Accounting
Finance
Type Of Job
Full Time
Work Location
AZ - Tucson
Raytheon is an Equal Opportunity/Affirmative Action employer. All qualified applicants will receive consideration for employment without regard to race, color, religion, creed, sex, sexual orientation, gender identity, national origin, disability, or protected Veteran status.
Apply
Explore job location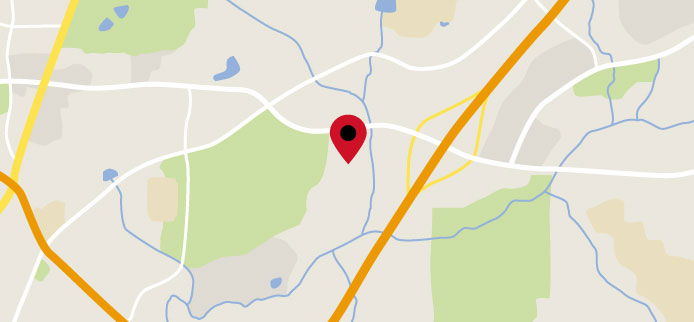 Explore nearby restaurants, airports, gyms, banks, and more. View the map to see more information.
View Map
Upcoming Events
Cal Poly SLO 2019 Winter Career Fair
Time: 9:30 am PT - 2:30 pm PT Address: Cal Poly San Luis Obispo 1 Grand Avenue Building 43 San Luis Obispo, California 93407 Type: Campus Career Fair
Cal Poly SLO 2019 SWE Evening with Industry
Time: 5:30 pm PT - 9:00 pm PT Address: Cal Poly San Luis Obispo 1 Grand Avenue Building 43 San Luis Obispo, California 93407 Type: Campus Career Fair
Texas A&M Spring 2019 SEC Engineering Career Fair
Time: 10:00 am CT - 2:00 pm CT Address: Reed Arena 730 Olsen Boulevard MS 1128 College Station, Texas 77843 Type: Campus Career Fair
MacDill Quarterly Career Fair
Time: 10:00 am ET - 2:00 pm ET Address: MacDill AFB Conference Center MacDill AFB, Florida Type: Professional Career Fair
George Washington Univ Career & Internship Fair (Spring 2019)
Time: 11:00 am ET - 3:00 pm ET Address: Charles E. Smith Center 600 22nd Street, NW Washington, District of Columbia 20052 Type: Campus Career Fair
George Washington U. Engineering Information Session - Spring 2019
Time: 5:30 pm ET - 7:00 pm ET Address: George Washington University Marvin Center, MC 526 800 21st Street NW Washington, District of Columbia 20052 Type: Information Session