ESSM Blk I Production Program Manager
Apply
Requisition ID 147765BR
Date updated 09/06/2019
The Evolved Sea Sparrow Missile (ESSM) program is seeking a Program Manager. This role will be located in Tucson, AZ, will report directly to the Program Director.
The Program Manager will be
lead Block 1 production. This position is responsible for negotiating Block 1 production contracts with the US Navy, establishing the delivery schedule and setting up the RMS production system to meet the schedule, then monitoring performance and resolving issues through the delivery of the spares, missiles, and other products.
Key Responsibilities
Co-ordinate with and oversee the support of In Service contracts and Japan co-production contracts, such that all three customers: production, in service, and Japan are satisfied.
Lead direct engagement with the program leadership team and functional partners, in pursuit of day-to-day program execution; implementing Program Management (PM) plans, processes, and business objectives; and the implementation of PM best practices.
Responsible for establishing budgets with functional organizations and monitoring performance to budget. This includes making quarterly EAC updates and reporting financial performance to the program and product line.
Co-ordinate with the ISS and Design Agent Program managers and be a direct interface to the NATO SeaSparrow Project Office customer, as well as International Industrial Partners to ensure customer and industrial alignment in the execution of all production efforts.
Responsible for all estimating, proposing, and executing all required contract closeout activities associated with Block 1 production.
Support both external and internal program reviews. This role is also responsible for developing and maintaining relationships with the ESSM supplier partners, as well as extensive engagement with the Production Operations Managers for Block 1.
Develop and execute program growth strategies for domestic, international and internal growth.
Optimize service, processes, and direction within the ESSM team.
Lead engineering, production, CM/DM, quality, procurement, and finance support to successfully meet all requirements and commitments; sponsor and lead cross-functional teams in support of strategic initiatives.
Identify and pre-emptively resolve business issues impeding achievement of goals.
Grow and develop the next generation of leaders within the organization.
Establishing key performance metrics and measuring the team to drive the right behaviors.
Plan, present, and forecast long-term funding requirements.
Required Skills:
Minimum of 10 years of progressive direct related experience with the following:

Leadership and management role with demonstrated understanding and experience with financial metrics, margin improvement, cost reduction, cost estimation, cost accounting, and planning.
Process development/deployment
Integrated team coordination.

Working and practical knowledge of Raytheon Production Systems, Integrated Product Development System (IPDS), EVMS and Risk/Opportunity Management and Cash/WC Management
Must be able to obtain a Secret Security Clearance within 1 year of employment
Bachelor's degree in Business, Science, or Engineering or other related skills
Certified or ability to obtain RTN Program Manager Level 4 or 5 certification (or higher) within 12 months
Highly effective communication and writing skills

Ability to travel domestically and internationally
Desired skills:
5 years of Operations management experience
Practical experience in program planning
Practical experience in engineering
Practical experience in supply chain
Practical experience in contract management
Successful track record as an IPT Lead or program/project manager

Strong interpersonal skills especially in team building/maintenance and customer relationships

Knowledge of Integrated Product Development tools and processes
Knowledge of financial processes (Estimate At Completion)
Earned Value Management System (EVMS) certified with an emphasis on variance analysis
Familiarity with FMS process, ITAR, offset and FCPA
Demonstrated ability to make sound decisions in stressful business situations
Demonstrated ability to work independently as well as lead a team
Raytheon Six Sigma Special
147765
Business Unit Profile
Raytheon Missile Systems (RMS) is the world leader in the design, development and production of missile systems for critical requirement including air-to-air, strike, surface Navy air defense, land combat missiles, guided projectiles, exoatmospheric kill vehicles, missile defense and directed energy weapons. RMS is headquartered in Tucson, Arizona with over 11,000 employees operating at sites across the country and internationally.
Relocation Eligible
Yes
Clearance Type
Secret
Expertise
Program Management
Type Of Job
Full Time
Work Location
AZ - Tucson
Raytheon is an Equal Opportunity/Affirmative Action employer. All qualified applicants will receive consideration for employment without regard to race, color, religion, creed, sex, sexual orientation, gender identity, national origin, disability, or protected Veteran status.
Apply
Explore job location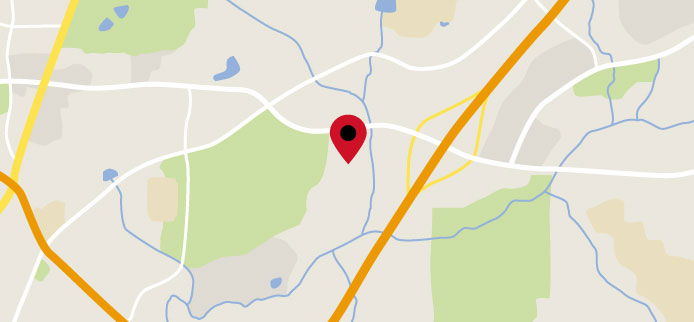 Explore nearby restaurants, airports, gyms, banks, and more. View the map to see more information.
View Map
Upcoming Events
U of Arizona- Engineering/STEM Next Day Screens - Fall 2019
Time: 8:00 am MT - 5:00 pm MT Address: Student Union Memorial Center 1303 E. University Blvd. Suite 411 Tucson, Arizona 85721 Type: Campus Screens
U. of Arizona - Eller EXPO (Finance LDP) - Undergrad (Fall 2019)
Time: 11:00 am MT - 4:00 pm MT Address: McClelland Atrium, 2nd Floor 1130 E. Helen St. Tucson, Arizona 85721 Type: Campus Career Fair
MSU Fall Career Days - Engineering & Technology Fall 2019
Time: 4:00 pm ET - 7:00 pm ET Address: Spartan Stadium 891 Birch Rd East Lansing, Michigan 48824-5005 Type: Campus Career Fair
MSU Fall 2019 AES Networking Mixer
Time: 7:00 pm ET - 8:30 pm ET Address: , Type: Networking Event
New Mexico State U. - Career Expo (Fall 2019)
Time: 9:00 am MT - 3:00 pm MT Address: Corbett Center Student Union 3rd Floor Ballrooms 1600 International Mall Las Cruces, New Mexico 88003 Type: Campus Career Fair
U. Texas, San Antonio Campus Screens - Fall 2019
Time: 8:30 am CT - 5:00 pm CT Address: UTSA Career Center 1 UTSA Circle San Antonio, Texas 78249 Type: Campus Screens