Engineering Fellow - Energetic Materials & Processes
Apply
Requisition ID 123085BR
Date updated 04/25/2019
The Materials and Process Engineering (M&PE) Department of the Mechanical Subsystems Engineering Directorate (MSD) is seeking an experienced Materials Engineering Fellow with working knowledge and documented experience in Chemicals and Energetic Materials. The selected candidate will be responsible for supporting material systems requirements, leading integration efforts at suppliers, supporting all phases of programs including; development, test and production. The candidate will present work in program and department reviews, and provide expert guidance, leadership and mentoring to your peers and team members.
The Engineering Fellow position is in the Materials and Process Engineering Department of the Mechanical Subsystems Directorate. This organization is responsible for the full spectrum of Materials and Process engineering, including polymers, plastics, elastomers, metals ceramics, glasses, lubricants, coatings, composites, energetics, adhesive, sealants, and electronic material. The Department is responsible for the development, selection, specification, testing, evaluation, characterization, and innovation in materials and materials processing. The Department performs work in all stages of the product life cycle, including failure analysis and material support for the supply base.
As a core team member your objectives will include:
Program Technical Performance: Provide guidance, influence, leadership and technical advocacy for materials & processes in energetics, ensuring optimal technical solutions, solid risk analysis, completing project milestones, and guiding manufacturing at suppliers.
Research & Development: Establish technical plans and work with internal teams on IRAD and working with customers to convert IRAD into CRAD.
Organizational Development: Participate in the training and development of team members and new hires. Serve as a mentor both formally and informally.
Develop Intellectual Property: Author papers and participate in industry conferences to share knowledge and lessons learned. Develop patents and trademarks as needed. Leverage knowledge base across adjacent technologies and help gain IRAD and CRAD funding.
Customer Interaction: Ensure there is a high level of comfort and trust with program team and engineering leadership.
Key Responsibilities (essential functions):

Develop energetic material strategic and technology development roadmaps
Lead development of design concepts energetic materials
Select, analyze, test and evaluate energetic materials for missile applications
Provide technical oversight of subcontracted design activities and technical direction to Materials engineers
Support failure analysis and corrective action
Present Energetic design models and supporting analyses/test results to internal and customer review meetings
Support proposals requiring material technologies
Provide counsel and mentoring for more junior members of the Department
Oversee development of Critical Item Development Specifications (CIDS)
Oversee fact-finding and contract negotiations
Test data reduction
Ensure technical rigor and depth of all deliverables
Required Experience and Skills:

A minimum of 12 years of experience in propellants and energetic materials engineering or equivalent
Must have demonstrated knowledge of / experience in:
Engineering design in development projects
Chemistry and properties of energetic materials
Processing and formulation of energetic materials systems
Properties and evaluation of energetic materials
Proficiency with Microsoft Office (Work, Excel, Power Point & Project)
Project Management as applied to team interaction and deliverables
Technical management of subcontracts on Government programs
Proposal and cost preparation, requirements definition, analysis, test and verification; operational test support; supplier collaboration
Must be willing to travel to suppliers and government facilities
Must currently have or be able to obtain a DoD issued Secret security clearance
U.S. Citizenship is required
Education Requirement:
Bachelor of Science Chemistry; Materials Science and/or Engineering; Applied Physics
Desired Experience and Skills:
PhD in Inorganic Chemistry, Material Science
25 years of directly related experience in Energetic materials design, development, and test
Supplier collaboration experience and oversight generating specifications and statements of work (SOW)
Experience in business development and technology road mapping
Strong interpersonal skills working in a team environment with positive interaction
Strong network across energetics technical community
Check us out on YouTube:
Raytheon Company Overview
Are you ready to be remarkable with Raytheon?
The Five Most Powerful Missiles Made by Raytheon
123085
Business Unit Profile
Raytheon Missile Systems (RMS) is the world leader in the design, development and production of missile systems for critical requirement including air-to-air, strike, surface Navy air defense, land combat missiles, guided projectiles, exoatmospheric kill vehicles, missile defense and directed energy weapons. RMS is headquartered in Tucson, Arizona with over 11,000 employees operating at sites across the country and internationally.
Relocation Eligible
Yes
Clearance Type
Secret
Expertise
Aerospace/Aeronautical Engineering
Chemical Engineering/Material Science
General Engineering
Mechanical Engineering
Physics
Type Of Job
Full Time
Work Location
AZ - Tucson
Raytheon is an Equal Opportunity/Affirmative Action employer. All qualified applicants will receive consideration for employment without regard to race, color, religion, creed, sex, sexual orientation, gender identity, national origin, disability, or protected Veteran status.
Apply
Explore job location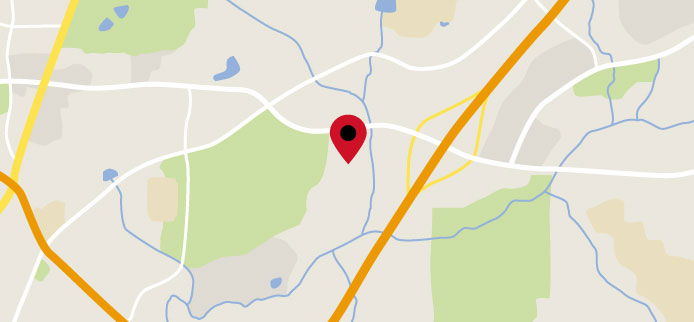 Explore nearby restaurants, airports, gyms, banks, and more. View the map to see more information.
View Map
Upcoming Events
Joint Base Myer-Henderson Hall HIRE VETS NOW Career Fair
Time: 11:00 am ET - 1:00 pm ET Address: Spates Community Club & Conference Center 214 McNair Road, #P407 Fort Meyer, Virginia 22211 Type: Professional Career Fair
Recruit Military Fort Walton Beach/Eglin Veterans Job Fair
Time: 11:00 am CT - 3:00 pm CT Address: Emerald Coast Convention Center 1250 Miracle Strip Parkway SE Fort Walton Beach, Florida 32548 Type: Professional Career Fair
2019 Colorado Springs Military & Veterans Employment Expo (MVEE)
Time: 10:00 am MT - 3:00 pm MT Address: Colorado Springs Event Center 3960 Palmer Park Blvd Colorado Springs, Colorado 80909 Type: Professional Career Fair
Raytheon IIS Career Fair - DOMino
Time: 10:00 am ET - 6:00 pm ET Address: Raytheon 22265 Pacific Blvd Dulles, Virginia 21066 Type: Professional Career Fair
Register
Recruit Military Veteran Job Fair
Time: 11:00 am PT - 3:00 pm PT Address: Los Angeles, CA , Type: Professional Career Fair
DICE Technology, Engineering & Security Clearance Career Fair
Time: 11:00 am CT - 3:00 pm CT Address: Plano Event Center 2000 E Spring Creek Pkwy Plano, Texas 75074 Type: Professional Career Fair